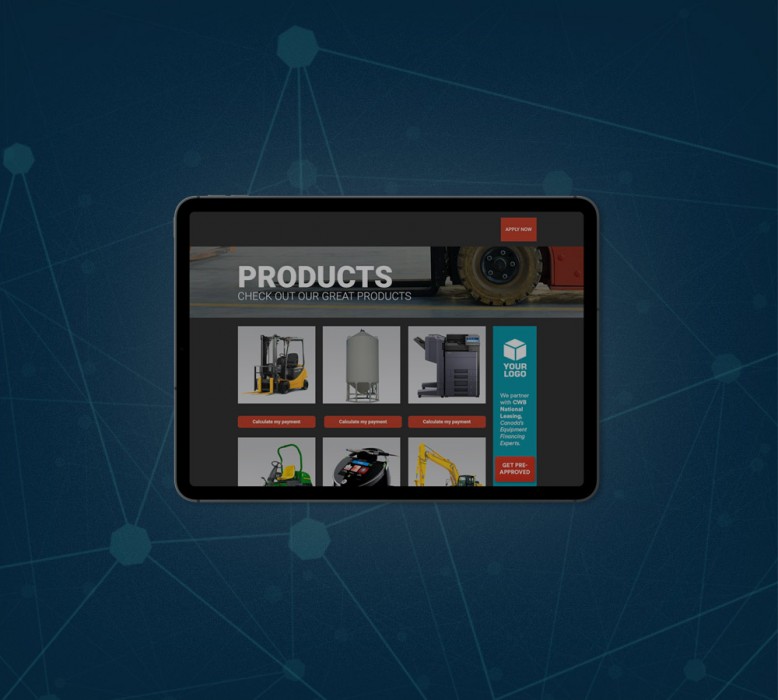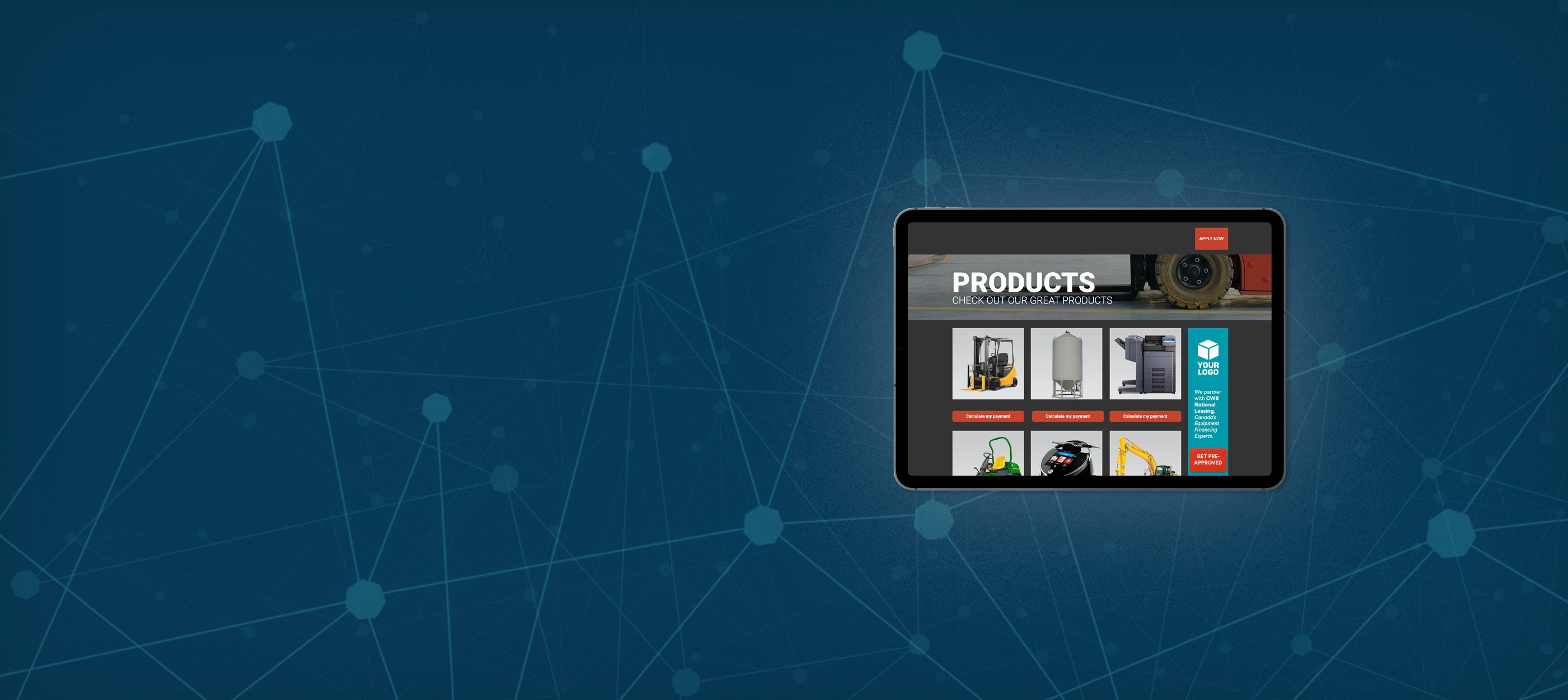 Selling equipment online: why you should and how to get started.

By: Joel Druwe, Vice-president, Strategy, Marketing & Innovation
Are you finding it hard to sell equipment in 2020? That's understandable! B2B purchasing habits are changing, especially as we reduce our face-to-face contact with each other.
Selling's tough, but it's a two-way street. It's also become harder for customers to shop and spend money.
This is especially true in our world of B2B equipment sales, where most selling has traditionally happened in person at physical dealerships.
As a business leader, it's important to take a step back and put yourself in the mind of a customer. It shouldn't be too hard. After all, you are one – just not for your company.
How is your customer making decisions and purchases today? Odds are, they're increasingly online.
Now's the time to start selling equipment online by allowing customers to get financing on your website. Let me give you the why, the what and how.
The Why: B2B buyers have less time for in-person shopping.
This stat from Gartner sheds some important light: B2B purchasers are only spending 17 per cent of their time meeting with potential suppliers. If they're meeting with multiple companies, you only get a fraction of that time!
The same study says these decision-makers are spending 27 per cent of their time researching independently online.
Bear in mind, this study is from 2019, before a global pandemic caused a new e-commerce explosion and further changed the way we all do business.
We can safely say in-person meetings and visits to physical stores are down, while online storefronts are in high demand.
Let's talk about what an online storefront is, exactly.
The what: An omni-channel approach that gives customers more choice
When you empower your site to close equipment deals, you're providing a new option for customers that like to shop on their terms.
I'm going to use a basic B2C analogy here since we have our customer hats on — self checkouts at grocery stores.

You may have six-self checkouts, but you still have an employee there, ready to help customers at any time. That's six touchpoints that allow customers to make their purchases.
Some customers prefer to go through self-checkout without any human interaction. The store gets their sale. Others will have questions or need assistance. The store gets those sales with the help of it's employees.
With an online storefront, you can create unlimited digital touchpoints. Whether your customer is a "self-checkout" type or they prefer to shop the traditional way, you're set to close equipment deals. Customers can start online and end up closing in person, or vice-versa!
This is a good example of an omni-channel strategy, meaning your traditional selling resources and your website work together to improve your customers' overall experience, rather than existing as separate efforts.
It's all about providing choices, because today's empowered customer will do business the way they want to. The more choice you provide, the more frictionless your customer's journey becomes.
Speaking of choice, many customers like to see financing options on display so they can avoid a big cash outlay. Sticker shock is very real, online and in-store, and offering financing reduces price-related friction.
Does selling equipment online sound hard? It doesn't have to be. Let me tell you how to make it happen.
The how: offer online equipment financing with NLi Go!
This is where we come in. We recognized that customers want to shop and get financing online, so we created NLi Go! for equipment dealers.
With a few easy-to-implement steps, your customers can calculate monthly payments on your site and apply for financing. You can close deals and get paid any time, from anywhere.

"Self checkout" types will research equipment, find you online and apply on the spot. If customers find you and needs help, your salespeople – and our equipment finance experts – will help get them the equipment they need.
The long and short of it is, we've created the best digital financing experience for Canadian businesses at CWB National Leasing, and we'd love to invite you join us!
Click here to Learn more about NLi Go! and how easy and beneficial selling equipment on your website can be.
Financing made easy.
Contact us and we'll call you right away