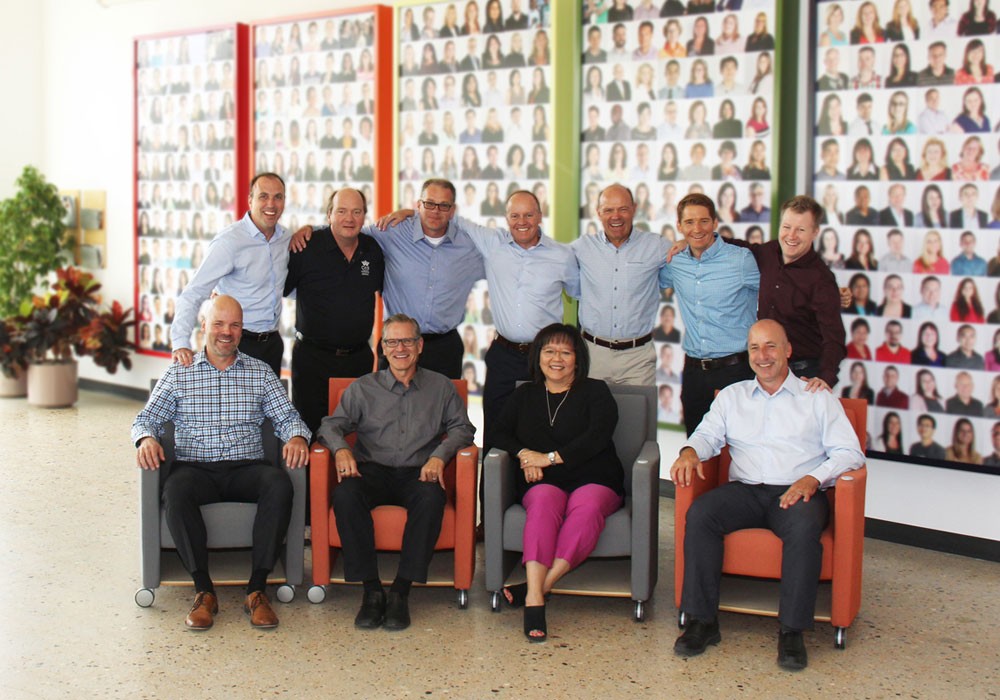 Meet our leadership team
See who shapes our strategy and awesome culture so you get the best possible leasing experience.
Alex Mackay
Outgoing Vice-president, Risk Management
Every company has someone who puts out fires. Alex MacKay isn't that employee for CWB National Leasing because, as Vice-president, Risk Management, he's preventing them before they start.
Alex combs through our details, processes and procedures, solving problems and improving inefficiencies to create the best possible leasing experience for our customers. And although it sounds like he's usually buried behind a stack of documents or stuck testing our systems on computers all day, you'll usually hear him ribbing it up with coworkers as they pass by his desk in our open-space office. Have you ever heard the saying "laughing is contagious?" We're pretty sure Alex's deep booming laugh is the reason why.
He has managed CWB National Leasing's risk since 2000 and has over 35 years of experience with the company, working in different managerial roles ranging from Credit Manager to Manager of System Development.
And because Alex doesn't get enough risk at work, he goes extreme back country skiing and heli-skiing each winter in British Columbia. He also rows, cycles and sails in the summer.
In his down time, Alex volunteers at the Winnipeg Rowing Club and Northern Harbour Yacht Club.