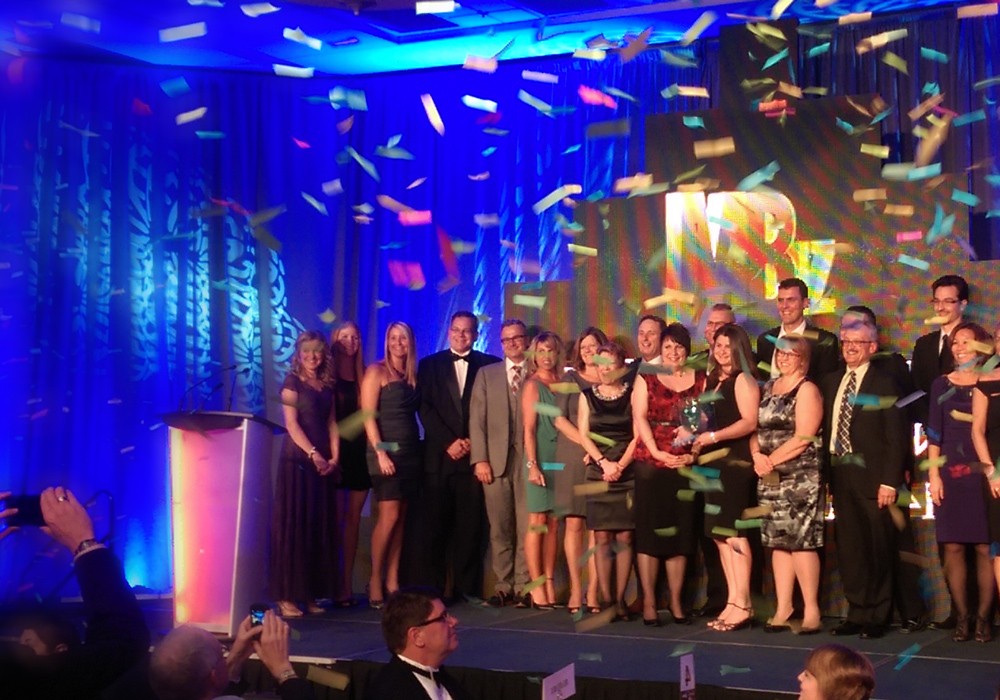 Well thanks, you've made us blush…
We're proud to share recognition we receive from people who know a good business when they see it.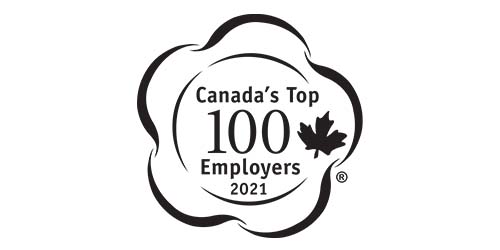 2021 winner of Canada's Top 100 Employers
What makes us a top employer? Some may say our industry-leading employee wellness initiatives or our dedication to career development. Others may say the amenities at our head office, including a bright, open concept with multiple staff lounge areas and a 230-piece art collection. But we have a different idea on what makes us a top employer – our employees. You may think that sounds cheesy, but it's the truth! From the beginning, we've built our culture on four values – smart, helpful, creative, fun – and everyone who works at CWB National Leasing exhibits these values every day. The programs, activities and positivity that come from our employees exhibiting these values are what make us a top employer.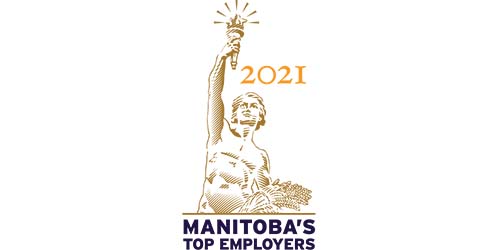 2021 winner of Manitoba's Top Employers
Our employees are our greatest asset, and if giving them proper support can help them live happy, balanced lives, then of course we're going to do it! We're talking about more than just free fruit Tuesdays and ball hockey in the parking lot (while still super important). We're talking about career development opportunities, access to an onsite gym and fitness studio, and most importantly, giving employees the chance to lead fulfilling lives at work and at home!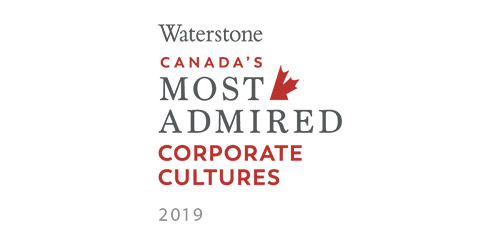 2019 winner of Canada's 10 Most Admired Corporate Cultures
We're stoked to be one of Canada's 10 Most Admired Corporate Cultures for the third time! For CWB National Leasing, our people come first and our culture underpins everything we do. From offering benefits like a wellness allowance, access to a free on-site gym, and parental leave supplemental income, to believing in social responsibility and investing in community causes, we create an environment where our people are part of a caring family. And at CWB National Leasing, it's a family that likes to have fun! After all, we take our corporate culture pretty seriously.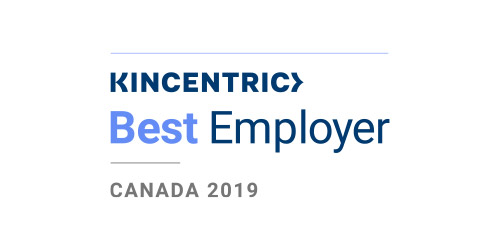 2019 winner of Kincentric Best Employers in Canada
Shhh, we have a secret to tell. We actually apply for this award because it anonymously surveys our employees on senior leadership, people management effectiveness, enabling productivity and valuing employees. Yes, we care about what our employees think and strive to keep them engaged in their career through responding to their needs. Ultimately we know happy employees mean happy customers. It's why we've won this year's award!
2017 winner of Spirit of Winnipeg Award for Wellness & Workplace Culture
Do we keep our employees happy and healthy? Of course! How do we do it? We listen, encourage and support each person to create a workplace fit for well-balanced lives. In our 40 years, we've learned that creating a positive corporate culture is the best way to treat our favourite people. Everyone has different needs, so we offer a range of wellness activities and initiatives, including volunteer opportunities, wellness rooms to meditate and enjoy a mid-day massage and monthly lunchtime speakers on a variety of wellness topics. We're happy and humbled to be recognized by The Winnipeg Chamber of Commerce for making wellness and workplace culture a top priority.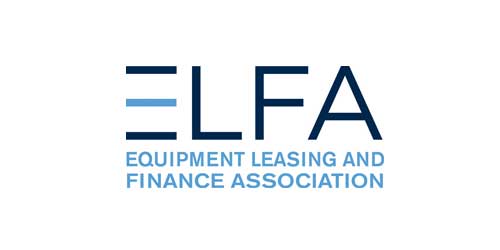 2018 winner of Equipment Leasing and Finance Association's Operations and Technology Excellence Award
We're all about innovation! At CWB National Leasing, we know we have to adapt constantly to make financing as easy and convenient as possible for our busy customers. Thanks to this philosophy, we developed and implemented a completely custom-built core system replacement, streamlining internal systems and all aspects of the financing process. This is the third time we've won this award, and we couldn't be more proud of our team of innovators for continually coming up with new ways to make financing simple for our customers.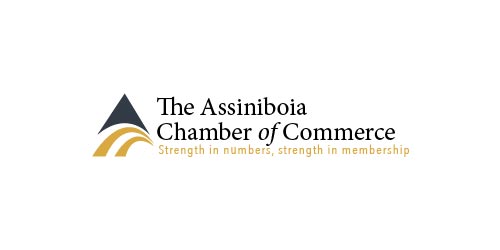 2015 winner of Assiniboia Chamber of Commerce Philanthropic Award
We like to help out, a lot. Everyone knows giving back to the community through volunteering and charitable donations is important, but it wouldn't be as easy for us to do these things without our fantastic employees. You may find some of them teaching kids to play hockey at Winnipeg Jets Hockey Academy, or you may find some holding bake sales at our head office to support United Way of Winnipeg. It feels good to know our team's philanthropic efforts are appreciated. Thank you, Assiniboia Chamber of Commerce!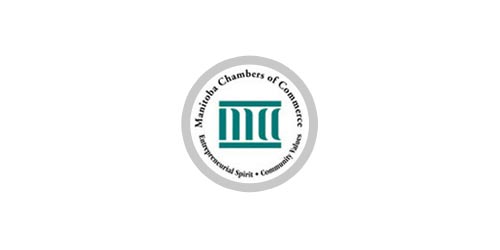 2014 winner of MBiz Outstanding Large Business Award from the Manitoba Chambers of Commerce
Our head office is smack dab in the centre of Canada, but it's thanks to all our employees coast to coast that we won this award. Without them we wouldn't have nabbed recognition for our sustained growth, contribution to Manitoban employment, employee development and community involvement. We're proud of the award and humbled to know there's plenty more we can do for Manitobans and all Canadians.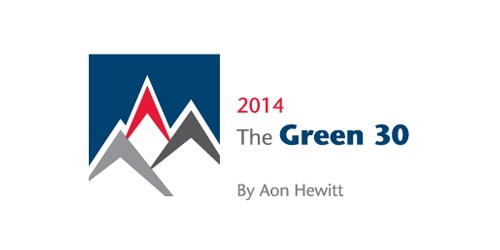 2014 winner of Canada's Green 30 (Talk about representing 'Peg City!)
Sometimes you just need to toot your own horn and there is nothing wrong with that when it is creating a healthier environment for us all. CWB National Leasing is the only Winnipeg business to be listed on Aon Hewitt's "Green 30 Organizations" based on eco-friendly programs and practices. Why did we win? Well…it could be the dried linguini sticks we use to stir our coffee…or it could be the fact that we converted a 50-year-old warehouse into an energy-efficient office, reducing energy costs by $20,000 annually. Guess it's a toss-up.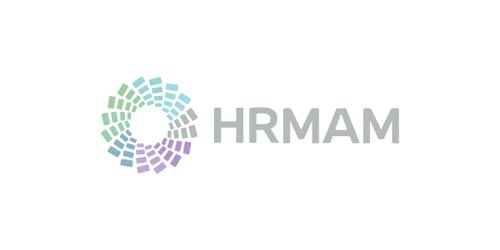 2014 winner of Human Resources Management Association of Manitoba Organizational Engagement Award
We're known for an awesome corporate culture, but when we saw an opportunity to improve employee engagement and efficiency at the same time, we grabbed it. The result? Winning this award for a specific initiative that demonstrates the value of employee engagement using appropriate measures to encourage productivity, continuous improvement and innovation to enhance retention of our employees. Thank you very much HRMAM.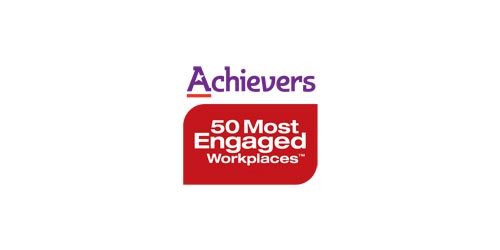 2011 winner of Achievers 50 Most Engaged Workplaces (Employee engagement - a fancy way of saying our employees stay with us for a really long time.)
Do you believe us now when we tell you our employee retention rate is sky high? Our current equipment leasing clients already know this. They know when they call us, they are going to get consistently top notch service. They are going to talk to someone who is fully involved in helping their business be better. And, when that conversation is over, both will hang up feeling inspired about what is coming next in this ever evolving partnership. So, if you are not already a client of CWB National Leasing, what are you waiting for? We really are the best equipment leasing company around.