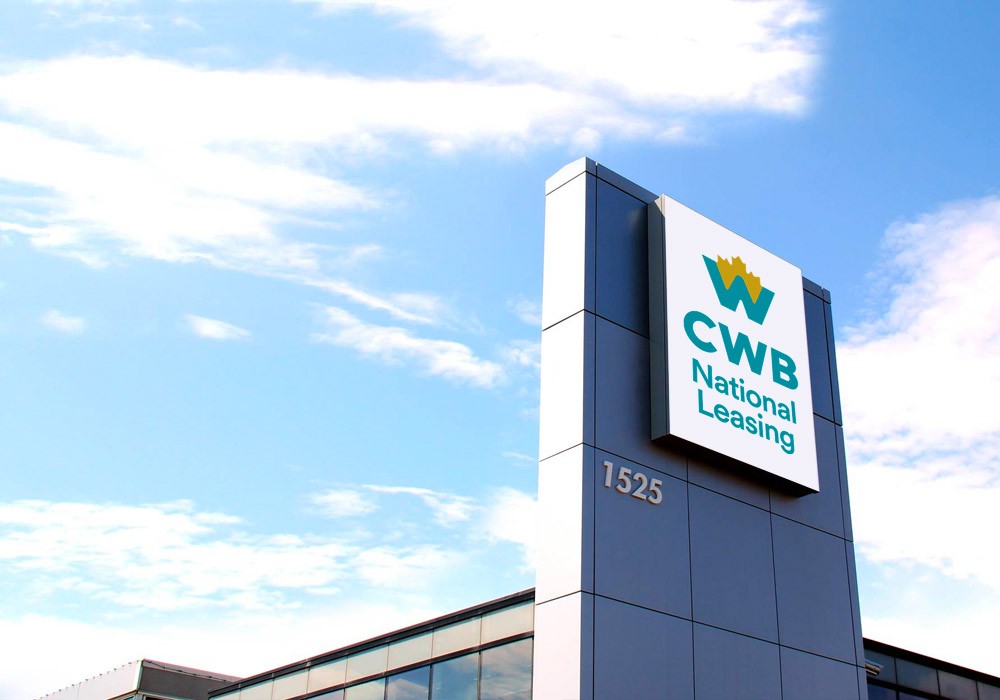 Since 1977, we've been on a wild ride
From a small two-man operation housed over a quaint automotive service centre in Winnipeg, to the nationwide equipment leasing leader we are today, we've aimed to make leasing quick and hassle free. Of course our success would be nothing without you, our fantastic customers.
2020

2020
When the COVID-19 Pandemic hit we launched NLi Go!, providing equipment dealers a way to digitize their storefronts. We also struck key partnerships with JLG Financial, Ag Dealer, OnDeck and People First to help diversity our product offering.
2010

2019
We recorded our highest annual sales volume in history at $1.19 billion and surpassed $100 million in monthly funded volume seven months in a row – another first. In addition, a year of internal change brought a new human resources system, pay scale and enhanced IT security to our employees.

2018
We become the largest and longest-standing equipment financing company in Canada. CWB Financial Group purchased the commercial and vendor assets from ECN Capital Corp on January 31, 2018, dispersing management of financing agreements to CWB National Leasing, making us the largest equipment financing firm in Canada!
40-year industry veterans Tom Pundyk, Alex McKay, Al Kowalec and Jackie Lowe retired from our Leadership Team making way for Michael Dubowec to become our new President and CEO.

2016

2015
We launch our Customer First Certification to all staff and the improved customer service pays off. We reach an all-time sales record of $874 million and hire 52 new employees to keep our service top notch! The 10 Most Admired Corporate Cultures, Best Small and Medium Employers in Canada and Manitoba's Top 25 Employers awards follow.

2014
The Times they are a changin'! We bid farewell to our co-founder Nick Logan as he retires, and Tom Pundyk becomes our new President and CEO. We reach an all-time monthly sales record of over $70 million in October, acquire UMA Finance and take home a number of awards. To celebrate, we hold our first ever National Leasing Gala, where we recognize our most outstanding employees with our inaugural R.M. Chipman Awards.

2012
We launch our new easy-to-use website, complete with videos showing why we lead the leasing industry. Oh yeah, we also introduce a little guy named Phil. The United Way of Winnipeg honours us with the Campaign Chair Award for outstanding commitment to the community for the third time. Our yearly donation to the United Way reaches nearly $270,000. We also purchase Financière Globale and establish an office in Montreal.

2010

2010
To keep leasing to more and more customers, we look to create a mutually beneficial partnership with a bank. We proudly join the Canadian Western Bank Group of Companies to expand our funding capabilities. We continue to focus on our employees and win the 10 Most Admired Cultures Award by Waterstone Human Capital.
2000

2009
Our 282 staff members chime in online to recommend features for our new office, and we listen. We add a bigger gym and fitness area, reading and quiet rooms, and two plush lunch rooms to our huge new open-space office at 1525 Buffalo Place. The building, which we renovated from an old factory, helps win us a few of Maclean's Magazine The Green 30 awards as one of Canada's top eco-friendly employers.

2007
We give $500,000 to the Canadian Museum for Human Rights, our largest one-time corporate donation. Our history of growth earns us recognition by Manitoba Business Magazine as one of Manitoba's 50 Fastest Growing Companies. Our total net investment in leases reaches over $500 million.

2006
We're thrilled to start handling lease administration services for RBC Leasing. We expand our leasing to Prince Edward Island, creating a sales presence across Canada. We also add more employees, bringing our staff numbers to 267.

2005
A healthy employee is a happy one. We establish a health committee, build an on-site gym and create Café National at head office in Winnipeg. We also acquire Toronto-based Vernon Rentals & Leasing Inc. and First Affinity Capital Corp.

2004
We aim for a hole in one by introducing our Golf and Turf leasing program. We increase our total net investment in leases to $350 million and increase our staff to 189 employees.

2003
To help enliven Winnipeg's core, we invest with True North Entertainment to help fund the construction of the city's new downtown arena and the eventual return of the Winnipeg Jets. We graciously accept the Business Technology Solutions Award from the Equipment Leasing Association for the development of our innovative Securitization Administration System. We add veterinary equipment under our medical program leasing.

2002
We unveil a new logo and write over 45,000 leases for a total net investment in leases of over $300 million.

2001
We make leasing simpler. Our IT department launches FastCredit® 2.0 and Customer Service On-line. Also, we can never be too safe with our customer's private information, so we create our Risk Management Department and beef up our staff to 175 people.
1990

1999
We're passionate about leasing, so we create our Marketing Department to get the word out. Our growing staff, now at 166, helps us write over 34,000 leases for a total net investment in leases of over $200 million.

1998
A busy year for National Leasing:
Thanks to new equipment leasing agreements with top leasing representatives in Ontario and Atlantic Canada, we continue to beef up our sales presence in the East
We're the first equipment leasing company to do business online with the launch of a website and FastCredit® automated credit adjudication system, which is recognized as one of the year's "Best Software Solutions" by Microsoft
With 149 employees and over $140 million in net investment in leases, we move into a new setup at 1558 Willson Place in Winnipeg

1996
We make communication easier as we start using Internet and email, hoping it will catch on. We centralize our administration services in Winnipeg to improve service, and employees outside the city can now work from home.

1995
We change our name from National Equipment Leasing Ltd. to National Leasing Group Inc. The name changes, but our service standards and values don't. Our staff grows to 80 employees, and we expand operations to Nova Scotia.

1994
We're doing something right. Deloitte Touche LLP and the National Post recognize us as one of the 50 Best Managed Companies in Canada, an award we win for the next 16 years. To celebrate, we start leasing agriculture equipment, further develop broker relationships and increase our staff to 75 employees.

1993
Let's make our jobs easier to help serve you better. We start using personal computers, and we create a broker division that helps us keep growing in the East. Our lease portfolio grows to over 12,000 leases for a total net investment in leases of $37 million.

1992
We grow to 57 employees. We add insurance services and an employee profit-sharing plan; because there's nothing wrong with having a security blanket and investing in what makes you great.

1991
We reach a milestone! Our lease portfolio grows to 10,000 leases for a total net investment in leases of $19 million.

1990
Canada is hit with another recession. The building blocks we built from the past recession help us through, and people are really taking to us. We open offices in Quebec and Saskatchewan.
1980

1986
Our new offices in the West weren't enough. We open another in Ontario, connecting us to Eastern Canada and allowing us to lease with plenty more customers.

1983
We move into new digs, relocating from 1595 and 814 Erin Street to 276 Colony Street in Winnipeg.

1982
We upgrade from our loose-leaf paper to our automated Lease Management System, which operates on a cutting-edge giant computer that has less processing power than a modern cell phone.
1970

1979-1981
We struggle through the energy crisis recession but take what we learn and form the foundation for our future: strong management and stronger customer service.

1977
And so it started with a piece of paper. National Vehicle Leasing, now a formal division of The Megill Stephenson Company Ltd., enters into its first equipment lease when we record a lease for a Codaphone phone call recorder on a piece of loose leaf paper.

1973-1975
Robert M. Chipman knows he's onto something when businesses keep asking to lease commercial equipment, not just cars. He hires Nick Logan and Tom Pundyk to explore exactly how equipment leasing could add to The Megill Stephenson Company's bottom line.