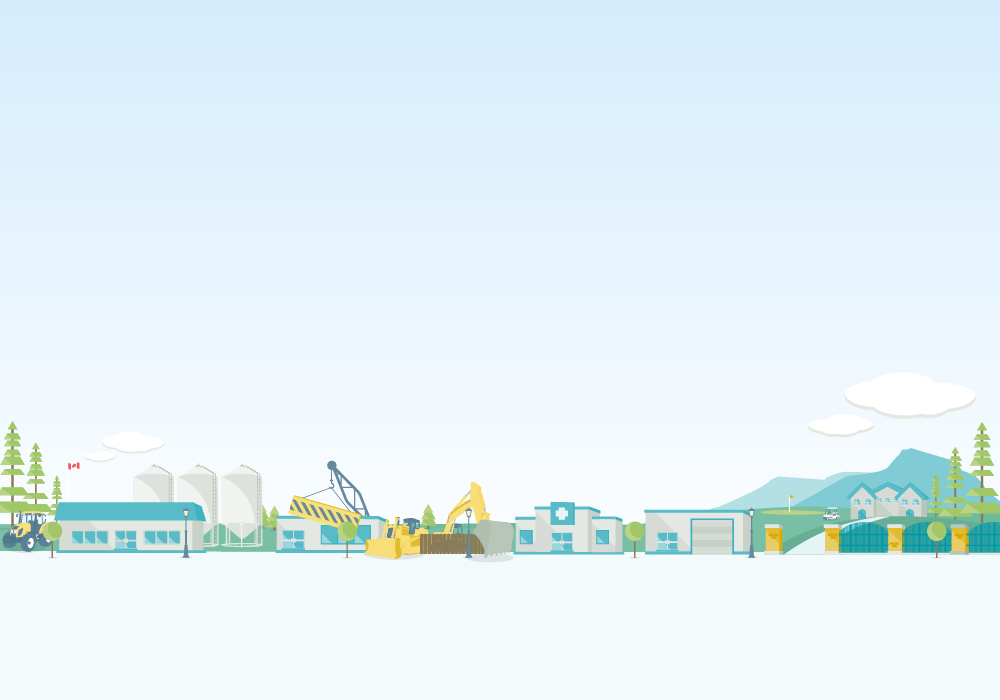 Take a walk on Leasing Easy Street
Let our 60 financing experts from coast-to-coast help you sell more equipment than ever before by using our innovative programs and products
New to offering financing?
No prob. We'll teach you everything you need to know!
Leads with affordable monthly payments
Upgrades, additional features and accessories included in the lease
Access reports to know when a lease is expiring so you can offer a trade-up
Watch this video to learn more
See what our customers have to say
"Leasing helps us close deals that we wouldn't have been able to otherwise"
How leasing works
2. Credit
Have your customer take five minutes to complete our simplified application form. They can complete the form in your office, apply online, or contact your dedicated CWB National Leasing Sales Team and we'll contact the customer directly.
3. Documentation
Once approved, we just need equipment details from you in order to prepare the lease and get signatures. Alternatively, documents can be sent to you to have your customer sign.
4. Receive your payment
When we receive a signed lease, equipment invoice and the equipment has been delivered to your customer, payment will be remitted to you within 24 hours
Top 8 reasons to partner with CWB National Leasing
2. Hands-on or hands-off - your choice
We can provide you and your customers with guidance every step of the financing process, going so far as to fill all the functions of an internal finance manager; or we can operate behind the scenes leaving you to be the main point of contact.
3. One size actually doesn't fit all
Unlike other lenders, CWB National Leasing knows that not all credit is created equal. That's why we have seven distinct credit risk ratings, allowing us to do business with virtually anyone, from governments to start-ups. If for some reason, we can't fund a deal, we have access to over 20 other lenders who could help you.
4. Let's make something old new again
CWB National Leasing has the flexibility to finance used, heavy-duty equipment that's up to 15 years old. We recognize the value in well-maintained older equipment and can provide longer lease terms than many of our competitors.
5. Your one-stop financing shop
Construction equipment, forestry equipment, agriculture equipment, vocational vehicles, trailers, you name it, we finance it. See more.
6. Mad Men at your service
At no cost to you, CWB National Leasing can produce and print custom advertising materials showcasing your brand and your equipment with our great rates behind them. We employ professional graphic designers and wordsmiths who create top-shelf materials on a daily basis. Just ask your Account Manager about this perk not offered by any other financier.
7. Personalized training
Have a fleet of sales agents? Our training team can create a customized program to teach them how to lead with leasing.
8. Innovative products and programs
White-labelled documents, special pricing, pre-qualification campaigns, insurance products and an online quoting tool are available for you and your customers.
Let's talk leasing
Questions about becoming a CWB National Leasing partner?
Contact us and we'll help you right away.