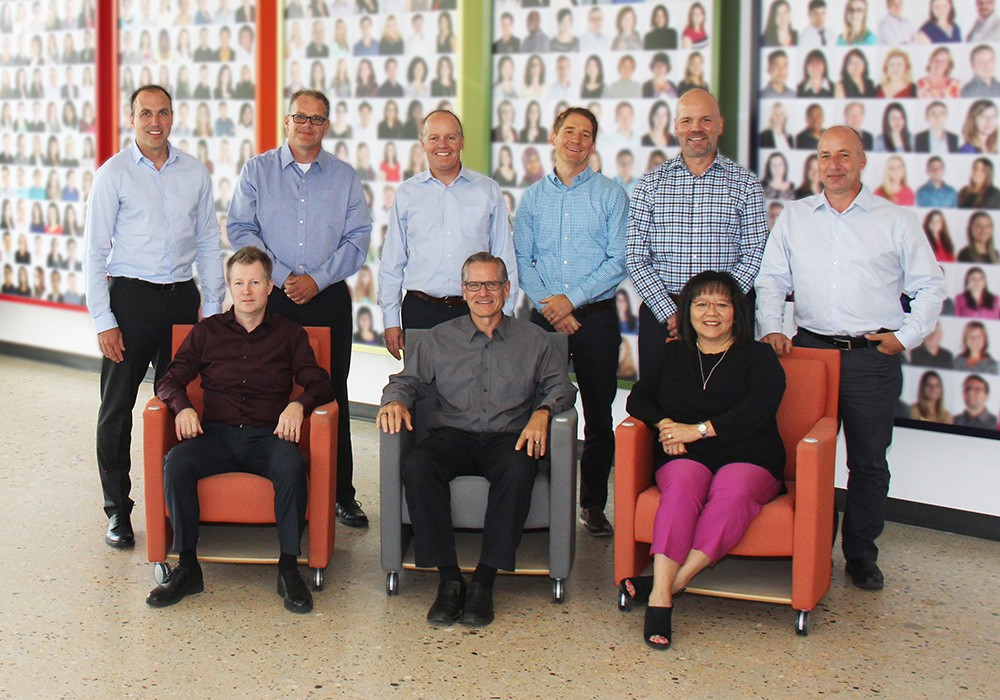 Meet our leadership team
See who shapes our strategy and awesome culture so you get the best possible leasing experience.
Jackie Lowe
Senior Vice-president, Business Development & General Counsel
Jackie Lowe joined CWB National Leasing as our first in-house counsel in 1998. She saw the position as a chance to work with engaged, enthusiastic people and hasn't looked back since. Now, Jackie provides legal advice while managing business development for the company.
Jackie attributes the accomplishments she has had over the years to the expertise and dedication of the CWB National Leasing teams with whom she has worked. She has lead a number of departments and provided legal advice for all aspects for the company, including when we've acquired awesome businesses to join the CWB National Leasing team.
Jackie's passion is continuous improvement. She loves her job because what she does has a direct impact on customer experience. Oh yeah, the engaging, enthusiastic people she works with help, too. Wait, did we already mention that?
Jackie supports the United Way, Canadian Museum for Human Rights, Cancer Care Manitoba, and national and Winnipeg music and arts scenes. She's a past director of the United Way Winnipeg and served as Honorary Counsel and Chair of the organization. She's also a board member for the Winnipeg Symphony Orchestra.
Jackie is an avid (if not accomplished) runner, cycler, cross country skier, tennis player and kayaker. And if there was more time in the day, she'd keep busier.