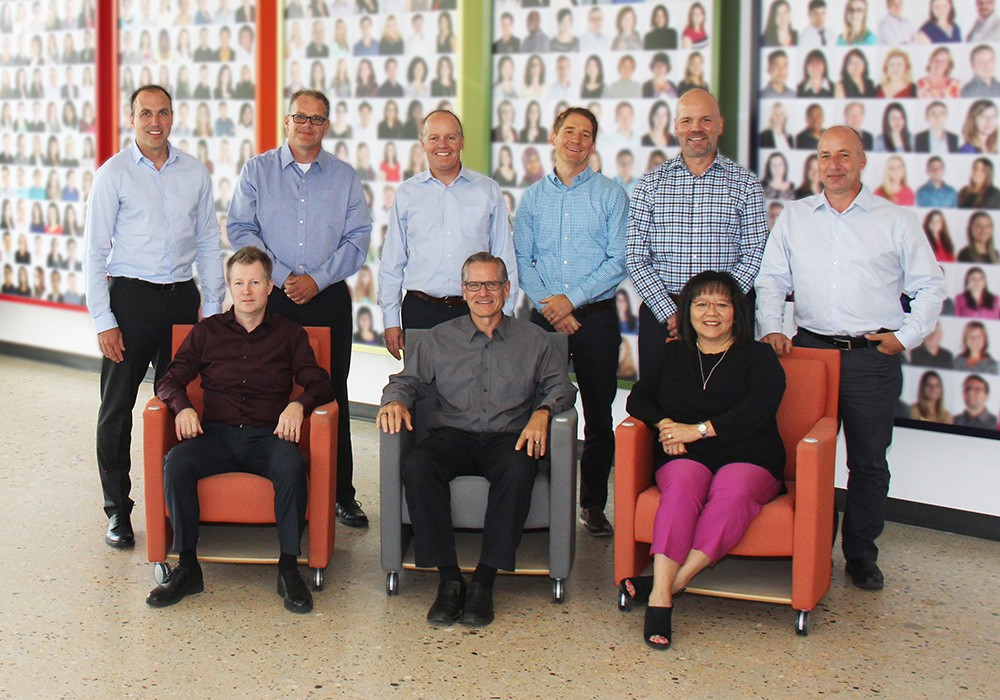 Meet our leadership team
See who shapes our strategy and awesome culture so you get the best possible leasing experience.
Jason Thompson
Vice-president, Information Technology
Our award-winning, in-house IT guru has done it all – from entry-level Java development to building a complete custom-designed system. He knows servers, he knows infrastructure, and he knows pie (yes, pie – not π) his work adventures began with him baking pies at Robin's Donuts!
Jason's career successes have been driven through a mix of hard work and ingenuity, and even a little luck. He first came to work at CWB National Leasing when he interviewed for a position with another company – but declined the role – only to have his name passed on for a position here for which he was a perfect fit. Over the years, he became known within the company as the person you go to when there is an IT problem nobody else can solve. Basically, Jason's your guy. When he can't figure out what to do, he tries as best he can to predict the future (sans crystal ball) and come up with a workable – or genius – solution.
Jason's worked at CWB National Leasing since 2002, and he says it never gets boring. There's always constant change, constant opportunity and there is always something new to do – like playing a major role in developing IT solutions that have won CWB National Leasing international awards.
Even when Jason's not at work, he's still on the run. He loves spending time with his wife and two young children. Oh, and actually running! His love of running has propelled him to set a personal best half-marathon time – in February at -23 degrees below zero…the morning after one of those award-winning software releases.