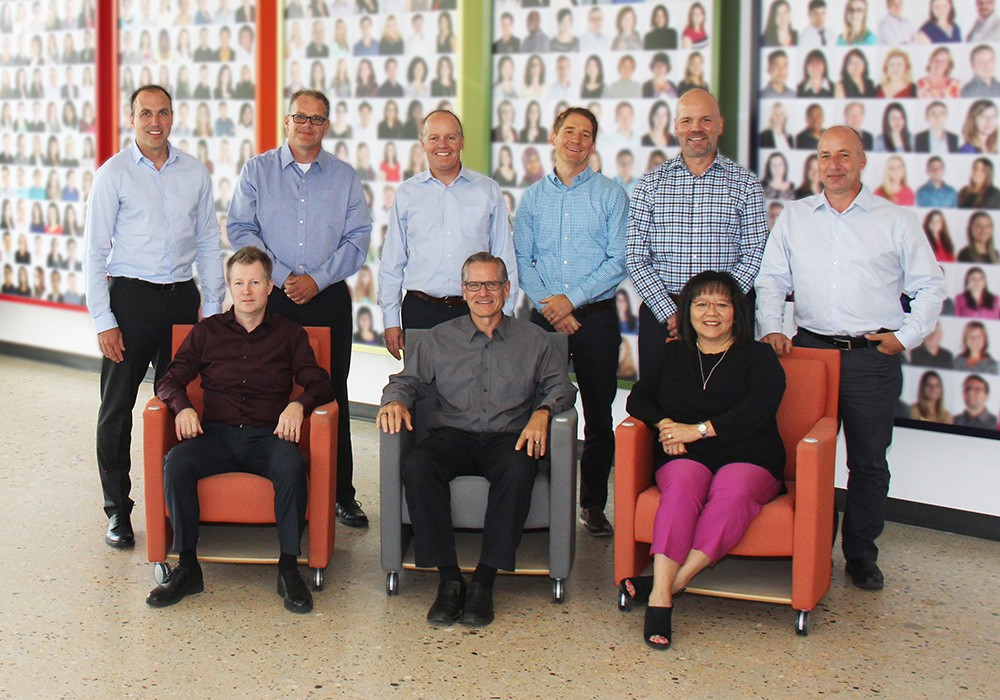 Meet our leadership team
See who shapes our strategy and awesome culture so you get the best possible leasing experience.
Joel Druwe
Vice-president, Strategy, Marketing & Innovation
When Joel joined the team at CWB National Leasing, the company wasn't even looking to hire, but our leaders know quality opportunities when they see them! So, Joel was hired and the rest was history (in the making). Joel started on the creative marketing side, but with his innovative instincts, his skills naturally transferred to include tech solutions, resulting in his current role as Vice-president, Strategy, Marketing & Innovation.
As a former entrepreneur, Joel brought experience from running his own business to help him carve out an effective strategy for CWB National Leasing. His creative problem-solving and black belt in Innovation Engineering has enabled him to lead the organization through multiple rebrands and the successful launch of our award-winning app, National Leasing Interactive.
Joel's unique insight has bridged the gap between information technology and marketing. His efforts have helped CWB National Leasing transform into a data-driven organization that embraces innovation and marketing automation, while ensuring he puts the best possible solutions into place with the customer at the forefront of every decision.
When Joel's not busy climbing the corporate ladder, he can often be found climbing the walls…rock climbing walls, that is. He's an avid indoor climber, who has recently taken the adventure outdoors, learning to scale rocks in the beautiful Canadian Shield. He enjoys staying active through Ultimate Frisbee, mountain biking, snowboarding or anything else that gets his adrenaline pumping!
Joel enjoys family time with his wife and young daughter, and showing his little one the (rock climbing) ropes.