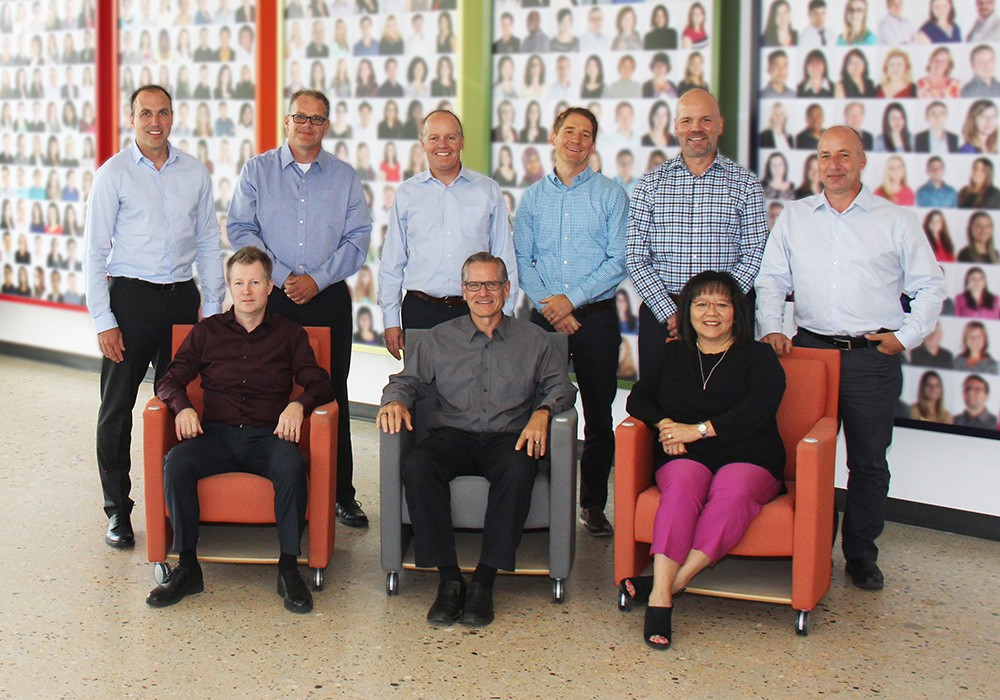 Meet our leadership team
See who shapes our strategy and awesome culture so you get the best possible leasing experience.
Murray Derraugh
Vice-president, Credit
Knowledge, balance, versatility and commitment are all synonyms for Murray Derraugh. Murray brings all those attributes and then some to his role as CWB National Leasing's Vice-president, Credit.
He's worked in multiple areas of CWB National Leasing's business. In fact, he's worked here twice! During his first eight years here, he changed roles between sales and credit, adapting to opportunities and tackling challenges in our fast-growing company. He moved on to pursue opportunities in other corporate settings and as President of his own consultancy specializing in equipment finance companies.
But what can compare to working at CWB National Leasing? Nothing – so Murray came back. After several years pursuing other opportunities, he sought improved work-life balance and knew that he could achieve both balance and higher-level work opportunities at this award-winning company. His experiences both inside and outside CWB National Leasing have provided him with the strategy and leadership skills he brings to his current role.
Speaking of balance, Murray combines his skill in the area of credit with an uncanny leadership ability that endears people to him. In short, he knows how to be a leader AND a team player! Encouraging his staff and collaborating with innovative CWB National Leasing members of all levels is what excites him most about his role here.
Murray's intrinsic rewards come through twelve years of volunteerism on the board of the Manitoba Children's Museum and giving his time to the Canadian Finance & Lease Association's (CFLA) Education & Program Committee. He loves seeing opportunities for education and learning through play that is inclusive of all ability levels.
When Murray is not hard at work or volunteering, he's soaking up everything this world has to offer. He spends time at the cottage kayaking, riding his bike or working on projects (Murray – stop working!) and then kicking back with a nice glass of wine, with man's best friend curled up at his feet.