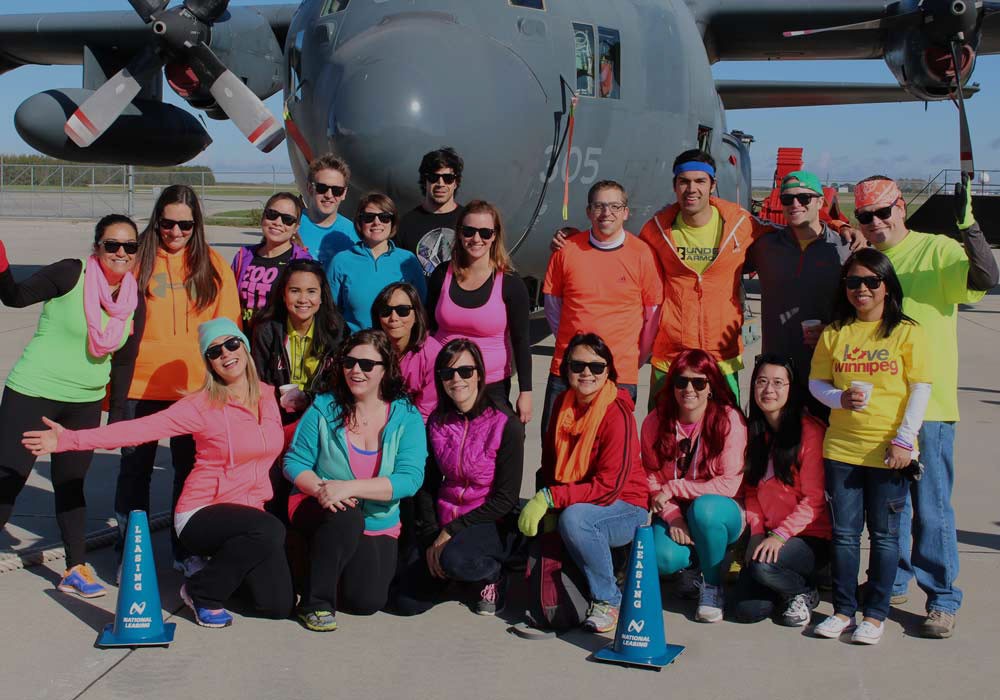 We like to help out
It's our duty to be a driving force for positive change in our community, and we have fun doing it!
Giving philosophy
To make the greatest impact possible, we focus our giving in the following areas:
Innovation
Enabling registered charities, across a variety of sectors, to create and communicate meaningfully unique ideas or products to their stakeholders

Digital transformations to equipment which allow health care providers to perform new procedures or streamline existing procedures
Investing in the growth of tomorrow's leaders
Access to post-secondary education for future leaders in the areas of agriculture, medicine, dentistry, veterinary services, trades (related to construction and transportation) or business

Advancement of financial literacy for children and youth
Engaging our Employees
Enabling employees to Take A Stand for their health, well-being and causes that are important to them. (See program details below.)
Our employees give back
CWB National Leasing employees are passionate about community, and we help them in every way we can. Through our employee engagement program, Take A Stand, employees earn rewards for fundraising, volunteering, leadership, and participating on employee teams.
Take A Stand and fundraise
Employees earn matching dollars from CWB National Leasing for charitable fundraising campaigns.
Take A Stand and volunteer
Employees earn donations toward organizations where they volunteer.
Take A Stand and lead
Employees earn bonuses for leading charitable or wellness activities at CWB National Leasing.
Take A Stand and play
Employees receive contributions toward registration when playing on CWB National Leasing sports teams.

Funding guidelines
We understand securing funding can be time consuming for charitable organizations, especially if you can't find the info you need. Here's a comprehensive set of guidelines that will help you determine if your initiative is eligible for funding from CWB National Leasing. We encourage you to familiarize yourself with our funding guidelines and giving philosophy. If you still have questions, don't hesitate to get in touch!