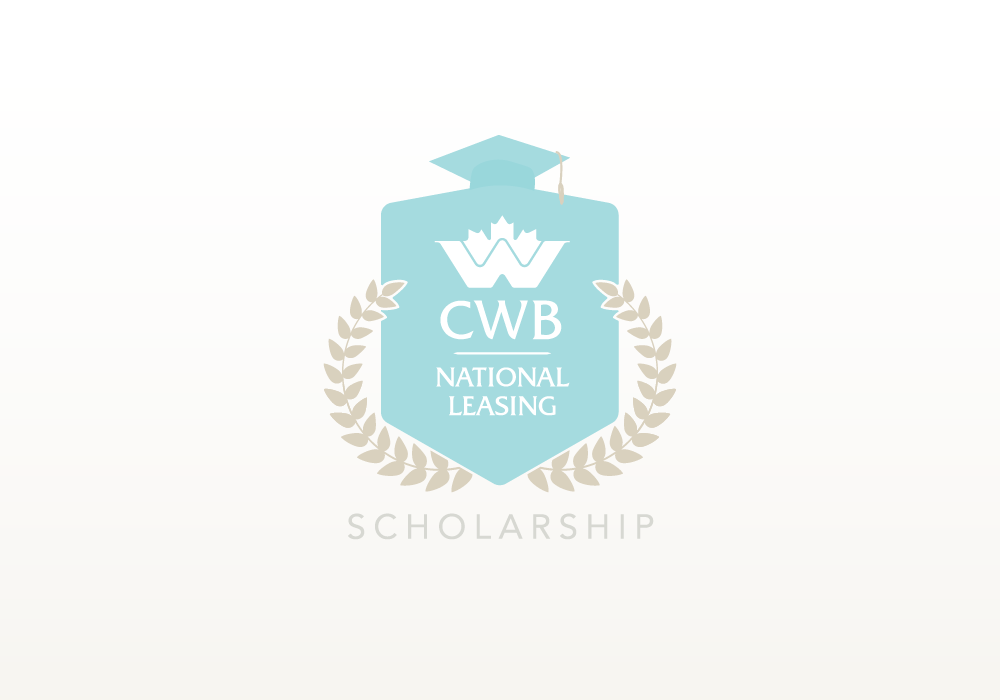 CWB National Leasing Scholarship
Are you a high school student with big plans? We want to hear from you.
CWB National Leasing Scholarship
If you dream of a career in agriculture, dentistry, medicine, forestry, veterinary medicine or entrepreneurship, apply today and you could receive up to $2500.00 toward your tuition* from your friends at CWB National Leasing.
Are you eligible?
At CWB National Leasing, we're all about supporting entrepreneurs and business owners. After all, we were once a small business built on a new idea.
Tell us how you plan to innovate your chosen industry, and follow the steps below and you could be selected as a CWB National Leasing Scholarship recipient.
ARE YOU ELIGIBLE? If you meet all of the criteria below, we want to hear from you!
Manitoba residents who are Canadian citizens or permanent residents at the time of receiving the award;
Entering full-time studies;
Have a minimum average of 65% (or equivalent)** over the 2 last terms of available marks***
How to apply
Head over to Universities Canada's website and complete the application form
Attach one academic and one extra-curricular reference letter within your application
Answer the essay question and tell us how you're going to make waves in your industry
Submit your application
*Manitoba residents only
** See Universities Canada's policy on calculation of average marks
***Non academic courses such as career or personal development related courses will not be considered