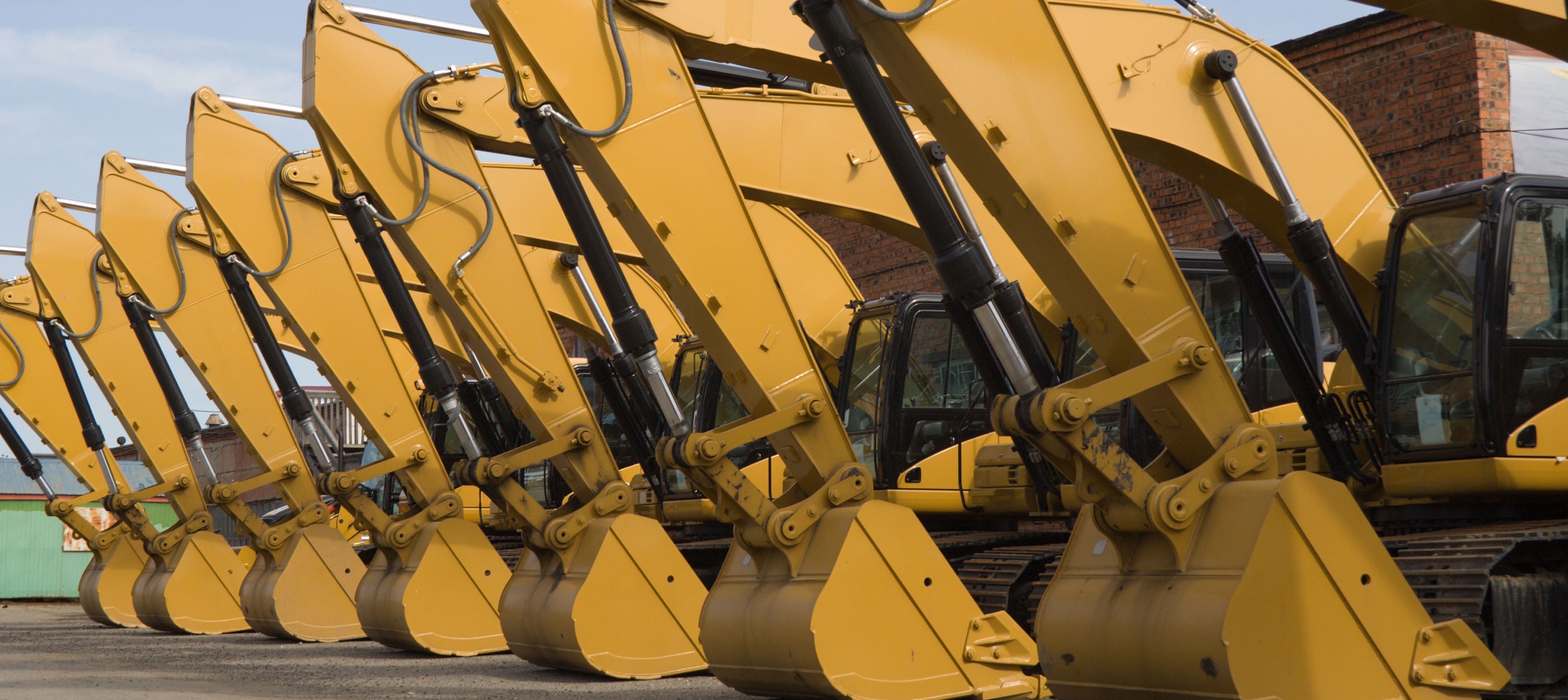 The 3 benefits of leasing your construction equipment

By: Benjamin Chacon, Editor at Media Planet
More and more, construction companies are choosing to lease and it's no wonder why.
With lower cost of ownership and increasingly flexible payment options, leasing construction equipment offers a number of distinct advantages over buying equipment.
1. Lower total cost of ownership
One of the biggest advantages of leasing is the lower cost of ownership. While buying new equipment often requires large down payments and expensive monthly installments, lease agreements almost never require down payments and leasing companies often provide a variety of flexible payment options that can be tailored to fit their clients' specific needs.
"Leasing usually results in lower monthly payments than a loan or straight financing," explains Carol Stubits, General Manager of Ontario Sales at CWB National Leasing. "This, coupled with no down payment, really frees up your cash flow. Your assets also move off your balance sheets and become a monthly expense. This has the potential to really help you come tax time."
2. Greater flexibility in leasing
A second important advantage has to do with flexibility. With so many construction projects on the go, many companies require specific equipment on only a short-term basis. With lease agreements, construction companies have the flexibility to choose the lease term that best fits their budget and equipment needs.
"If someone is leasing a piece of equipment, they have the option to allow for an 'improvement' throughout the lease," says Stubits. "So if you're halfway through your term, and you've determined that the equipment you have leased is no longer useful for your job and you need a different piece of equipment, in most cases you can do a trade-up."
The montly payment for leasing equipment is almost always going to be less than purchasing a piece of equipment outright. And that translates into improved cash flow.
The same cannot be said about buying construction equipment. Indeed, if a construction company purchases a piece of equipment outright, they're stuck with it, even if it becomes obsolete.
3. Consider used yellow-iron for fast access to equipment
Certain types of construction equipment can have a long waiting list when buying new. In such cases, leasing used construction equipment offers a quick and viable solution.
"A big issue right now for construction companies is not having access to the equipment they need because of wait times and manufacturing backlogs," says Murray Derraugh, Director of Credit Operations and Asset Management at CWB National Leasing. "Leasing used equipment is a good option because it can give those companies access to the equipment they need right away."
The final consensus
There's no hard and fast rule that says either leasing or buying is ideal. The optimal decision will depend on the construction company's business and financial situation. For that reason, it's important that companies do their research beforehand.
"As someone seeking to lease a piece of equipment, they should really educate themselves on things like their available cash flow, their credit situation, what they need the equipment for and for how long," says Stubits. "Leasing is a great option for many people. Owner-operators, small and big companies alike can benefit from leasing their equipment."
National Heavy Equipment Show - Owning the Machine
Get the facts. Listen to our Owning The Machine podcast to learn the financial ins and outs of purchasing, renting and leasing construction equipment.
This article first appeared in Infrastructure Canada on January 26, 2015.
Financing made easy.
Contact us and we'll call you right away