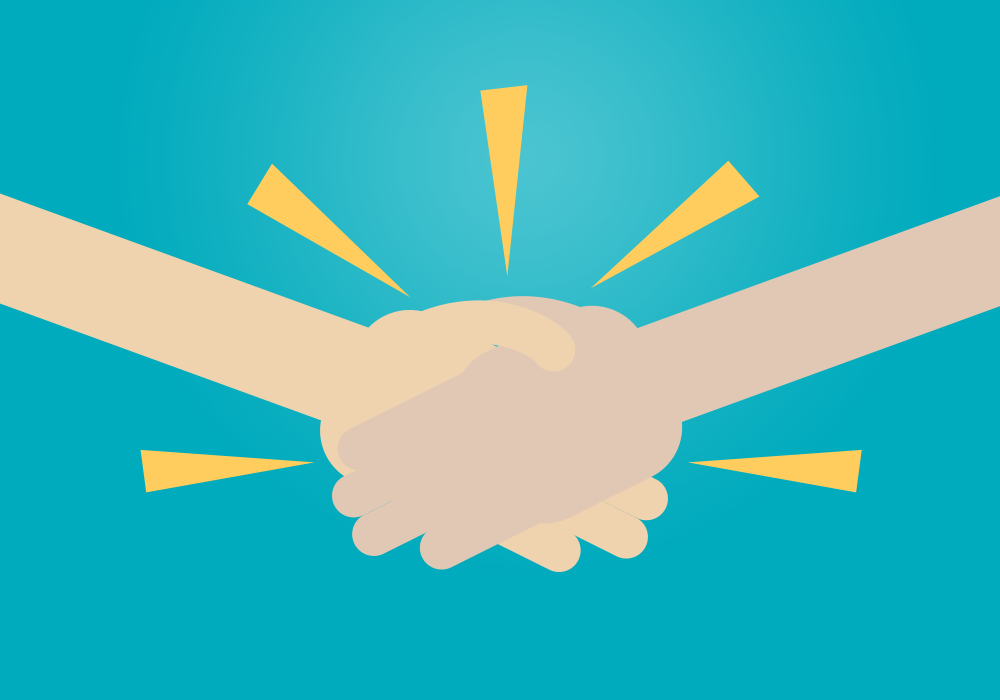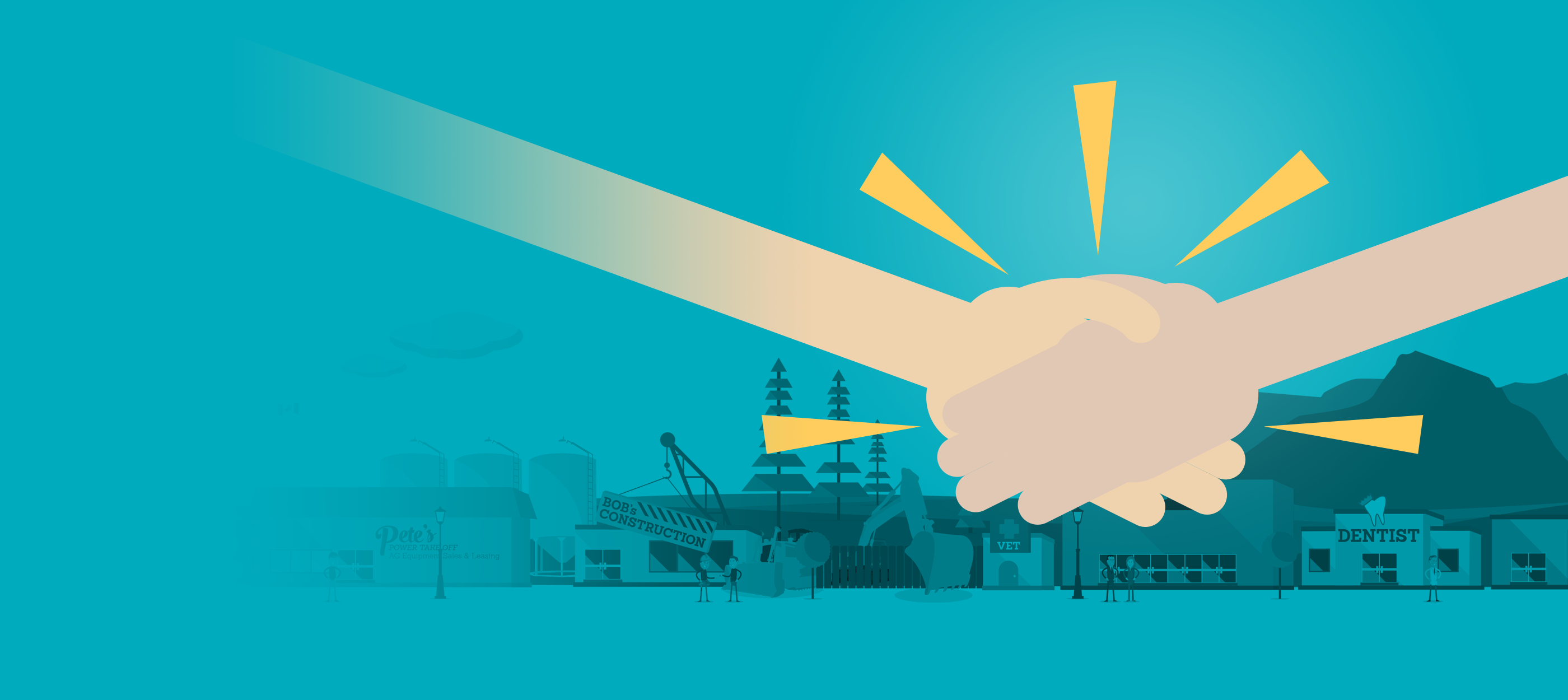 The value CWB National Leasing brings to its partners

By: Kristy Wasylyk, Manager, Vendor Services
Business partnerships are mutually valuable, and any time we can build those relationships, we jump at the chance.
They're huge for us. When done well, they allow both parties to reach more customers, improve business processes and boost profits. There's no way we could've grown to a company with total assets reaching over $1 billion without our countrywide network of equipment dealers and brokers.
At CWB National Leasing, we add value to our partnerships through three means: lease training, shared learning, and custom leasing material. Each offers its own benefits but the goal is to make equipment acquisitions as easy as possible for our partners' customers.
Lease training
Sometimes our equipment dealer partners need a little help understanding leasing so they can offer financing to their customers. Before training, we help identify pain points in the selling process and discuss whether leasing will help.
Some questions we ask: Are sales margins and volumes where they should be? Does the equipment dealer have any equipment leasing knowledge? Are there other internal issues that we can help improve?
Then, we train dealers on how to offer leasing solutions to customers using benefits like cash flow management, increased buying power, possible tax write-offs and equipment trade ups.
A real world training example
Contractors Rental Supply (CRS) is a construction equipment rental company and retailer. The company wanted to increase new and used construction equipment sales to complement its strong equipment rental division but it encountered a hiccup in the sales process: when a customer inquired about financing, CRS's sales representatives didn't have the necessary knowledge.
Our Account Manager Mark Sutton offered to help. He put together a leasing information package and presented in front of 50 sales representatives at a CRS sales meeting. The package detailed the leasing process and its benefits for a business's cash flow. Mark also included a leasing calculator and a training session so the company's reps could provide on-the-spot leasing quotes to their customers.
Since the presentation and training, CRS increased its sales through leasing by 650 per cent! The company's reps now have the confidence to close deals when customers need leasing and its business is booming.
"Our sales have far exceeded expectations this year and leasing sales have been a big part of that," said Jason Pratt, Chief Financial Officer at CRS.
Shared learning
Ongoing learning and development is powerful for any organization. When employees are familiar with the latest programs, policies and innovations, your business stays on the cusp of industry trends and can better serve customers. Here at CWB National Leasing, we're constantly learning new things through company-wide training, personal initiatives or employee career-pathing. And because our partnerships are important to us, we'll sometimes join our partners for a shared learning experience.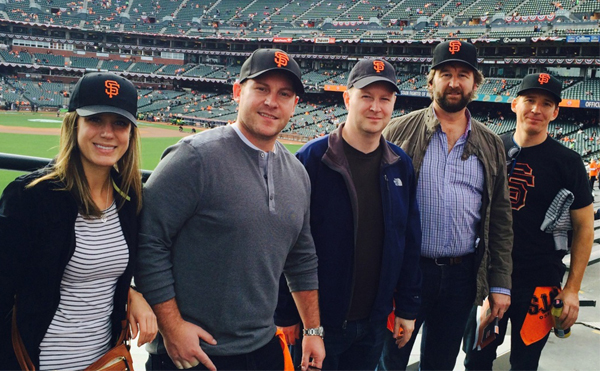 Our team taking in a San Francisco Giants game with Chris Quinn (second from the left) and Dino Forlin (second from the right)

Learning with Ritchie Bros. Auctioneers
One of our key broker partners is Ritchie Bros. Financial Service (RBFS) – a joint venture between Ritchie Bros Auctioneers (RBA) and Travelers Financial Corporation. The company helps its customers finance equipment they've purchased at Ritchie Bros. auctions and its online marketplace EquipmentOne, and we frequently help with that financing.
In 2014, Ritchie Bros. implemented the same Customer Relationship Management (CRM) software we use, Salesforce. We hosted an online tour that showed RBFS how we use the platform and how they can integrate custom built apps. We also shared some lessons learned so they could avoid some issues we faced while implementing the tool.
We'd like to think we're pretty savvy with Salesforce, but there's always something new to learn. So we attended the annual Salesforce Dreamforce Conference in San Francisco and invited RBFS to come with.
The conference was a huge win-win. It built upon our existing knowledge and helped show RBFS a vision of where Salesforce could take the company.
"We are pretty charged about the potential for our business and how we might use Salesforce to better collaborate with our supply chain," says Dino Forlin, Director of Operations at RBFS.
Custom leasing material
If our lease training is when equipment dealers learn how equipment financing will help sell more equipment, our custom leasing material is putting it to practice.
Here's how it works: a dealer reaches out to a local CWB National Leasing Account Manager with its request. The Account Manager forwards the request to our marketing department and we create a custom promotion or a leasing support piece complete with the dealer's branding and equipment.
Think of it like a custom-fitted suit. We tailor everything so it fits right for equipment dealers of any type.
For an idea, here are examples of past promotions and support material:
Don't Pay for 90 Days
No Payments for Six Months
Benefits of Leasing
Leasing in Five Easy Steps
Building partnerships isn't easy
Lease training, shared learning and custom leasing material make leasing easy for our partners to make getting equipment easy for their customers. But building those partnerships takes work. By investing in the growth of our partners, we've helped improve business processes and improve sales.
A partnership with CWB National Leasing could help your business. Fill out the form below and we'll contact you right away to see what's possible.
Financing made easy.
Contact us and we'll call you right away