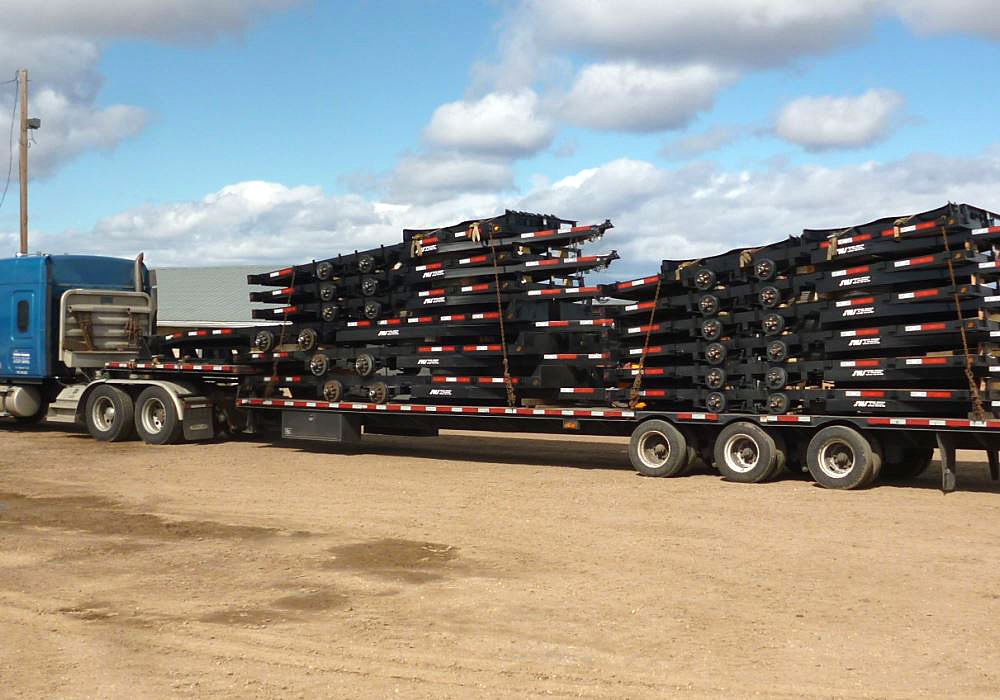 Hauling in big growth with trailer equipment leasing
Alberta-based SWS Truck Bodies & Trailers does everything trailers.
In 1978, SWS Truck Bodies & Trailers started small, operating on a farm as a family-run business, building grain boxes and decks. As the company grew, owner Jim Snider expanded its services to building and supplying grain and gravel truck bodies and decks. Eventually, the company began selling and manufacturing trailers.
Now SWS Truck Bodies & Trailers operates out of Westlock, Alta. and sells nearly any size trailer, plus parts and accessories, for oil and gas, construction and agriculture industries. Even with the progression from a single-service company to the do-it-all trailer dealer it is today, the company kept its small-town warmth.
"We try and give the best deals and prices to our customers," said Jim. "Really, that's what we're about. It's the down-to-earth, one-on-one service that customers want."
Despite its small-town location, word of the company's reputation for quality service has spread not only to surrounding areas, but across western Canada. Jim said you'll see tens of thousands of trailers on highways throughout Alberta, British Columbia & Saskatchewan with the SWS logo on them.
The company's diversity doesn't just mean it offers a broad range of trailers and parts. It also manufactures and fabricates custom-made orders for customers who need trailers to meet exact specifications.
"Most people are selling equipment, but they don't service," said Jim. "We do everything: manufacture, assemble and repair. Most companies don't have all that." That do-it-all mentality carries through to his sales staff. Jim encourages his staff to earn their journeyman ticket in a useful trade around the shop. If those workers move to sales, they'll have the hands-on experience and knowledge to help customers find the right trailer for their individual needs.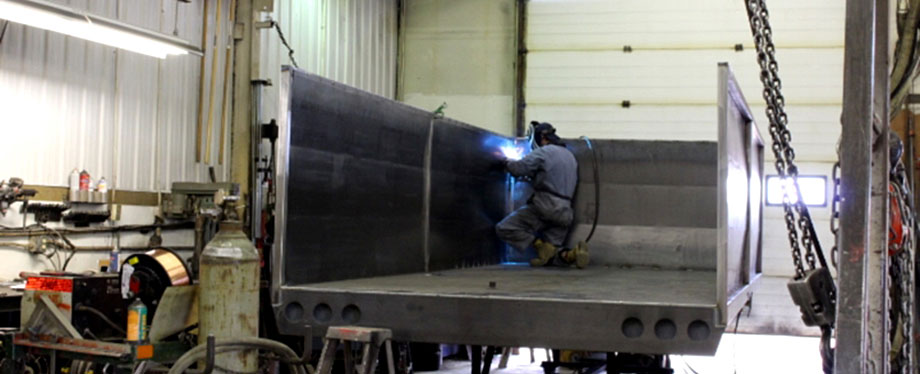 Customers are bound to find the perfect trailer with SWS Truck Bodies & Trailers. The company has over 600 trailers and units on its lot at all times – more than any other dealer in the province. "We don't claim to be the biggest, but we've sold over 200,000 units in North America alone," said Jim, not to mention any parts and units that has been shipped out around the world.
How does a company sell all those trailers, especially some that total more than $100,000? Versatility combined with the best pricing in the market. Some of SWS's customers can afford to purchase a trailer outright; others choose leasing or financing to keep their cash flow strong while still acquiring the equipment they need.
"CWB National Leasing is our go-to when our business customers need leasing because the application process is super easy," said Angela Camphu, Finance Manager at SWS Truck Bodies & Trailers. "It's fast for turnaround time and the paperwork is the easiest and quickest to fund I've ever seen."
Angela works with CWB National Leasing Account Manager Candice Dowhaniuk. Thanks to Candice's quick service, Angela typically receives a same-day answer when her customers submit a leasing application.
"I get responses from Candice and her team even after working hours. The communication is so strong. I'm very lucky to be working with her."
SWS Truck Bodies & Trailers and CWB National Leasing have worked together for nearly 20 years – a relationship that's borne fruit for both companies. About 65 per cent of SWS Truck Bodies & Trailers's customers lease, while CWB National Leasing has seen 450 per cent annual growth from the trailer giant.
Growth and finances aside, Jim sums up the relationship between the two companies best. "With both companies being around for 40 years, it highlights the integrity of CWB National Leasing. Working together is something we can build on going forward."
Financing made easy.
Contact us and we'll call you right away