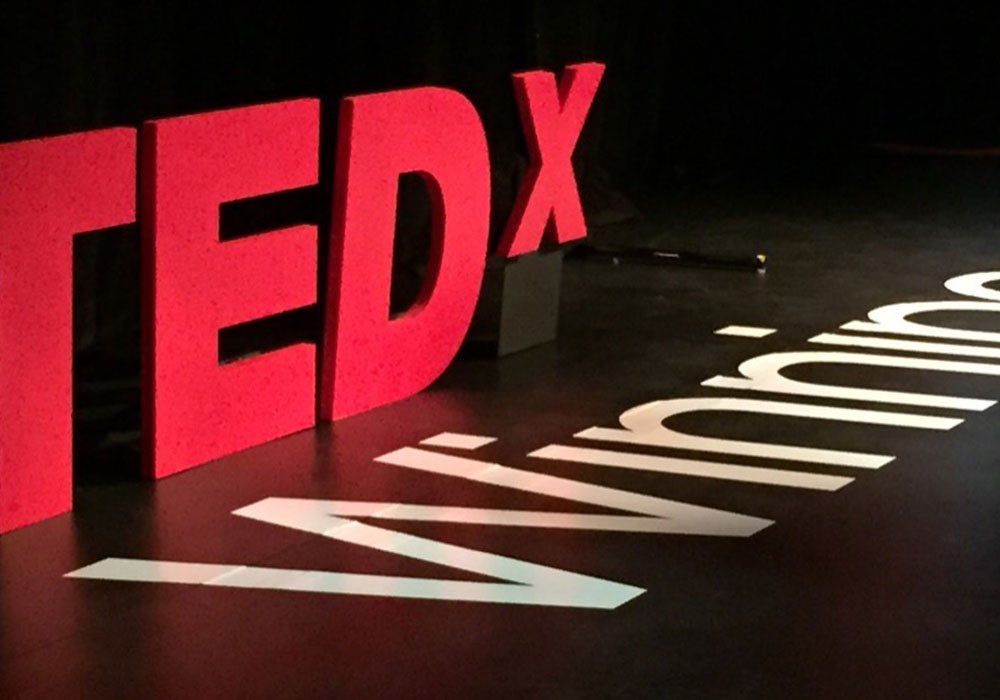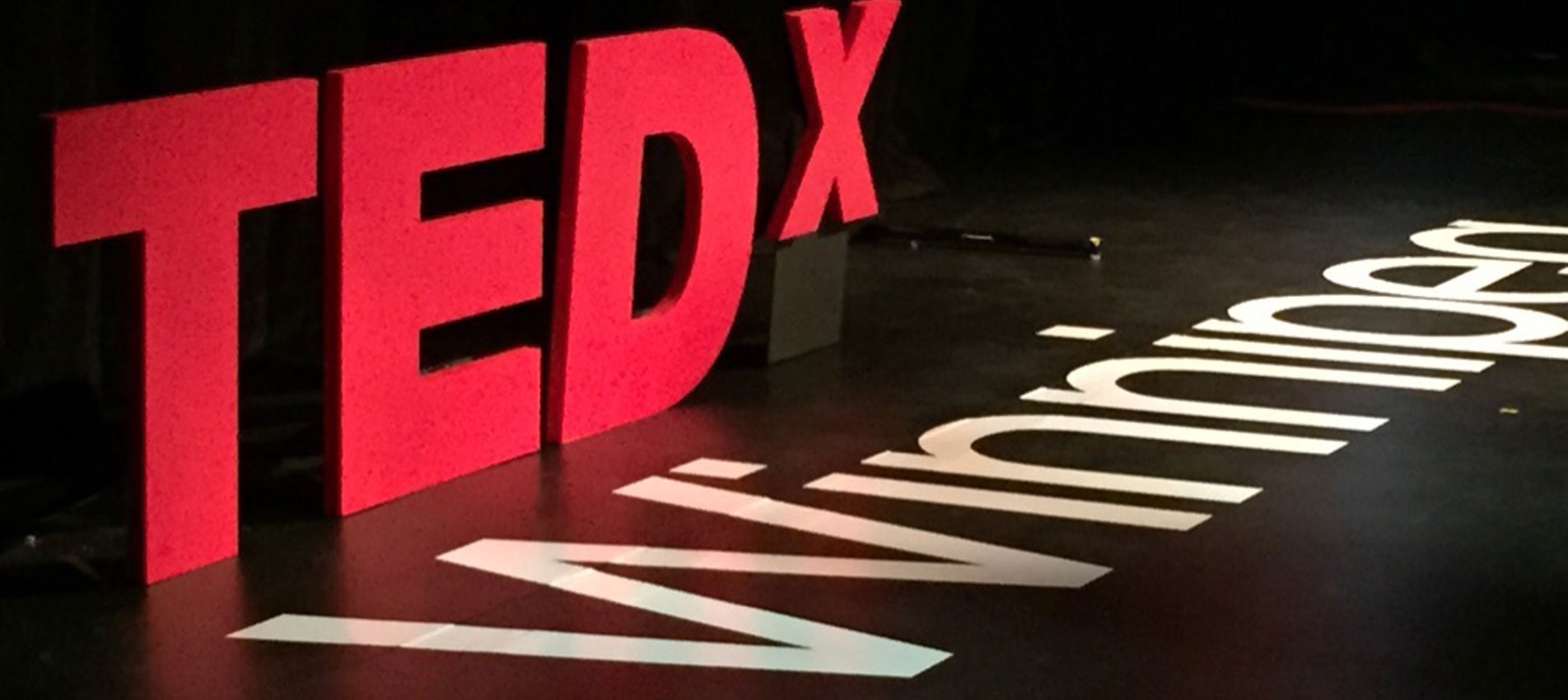 6 Best Takeaways from TEDx Winnipeg

By: Matthew Bedard, Digital Marketing Specialist
Ideas are worth spreading, especially when they're profound like the ones at TEDx Winnipeg.
CWB National Leasing sponsored the exclusive event this year (organizers award tickets to only 100 people from a lottery of applicants), and I was lucky enough to score a ticket. Speakers piqued curiosity and fostered critical thought with diverse topics ranging from federal Request for Proposal system fixes to captivating stories of individual perseverance.
The event brimmed with outside-the-box thinking and unique perspectives, and in the spirit of TED Talk, I'll share some with you. Check out the event website for videos of each talk.
1. Perseverance is power
Tim Hague SR. shared his remarkable story of perseverance, describing his battle with Parkinson's. Diagnosed with the disease at 46, Tim regularly copes with uncontrollable tremors that affect his daily life and sometimes makes the simplest tasks difficult.
Rather than allow Parkinson's physical and emotional debilitation to defeat him, he willed himself to compete in the inaugural season of The Amazing Race Canada with his son. The duo won, propelling Tim to national stardom and sparking his career as a speaker extolling the power of perseverance.
His message: Use adversity as a springboard, not a hindrance, to success. It's like the saying goes: When life gives you lemons, enter one of the most famous and difficult races in the world – and win.
2. Five billion reasons to change the Request for Proposal process
The Canadian economy could save $5 billion annually if it rid itself of the antiquated Request for Proposal (RFP) process, according to speaker Cal Harrison. With 14 years advising organizations on buying and selling professional services, he may be on to something.
Cal illustrated the broken RFP system with a simple analogy: If you're a business owner that's hiring, you'll hire the most qualified candidate, not the one asking for the lowest salary. Request for Proposals force businesses to compete based on price rather than qualifications. It's no surprise cost projections are often inaccurately low and proposals lack innovation.
The solution: Canada must change to a Qualified-Based Selection (QBS) process, where organizations award projects based on merit rather than cost savings. Learn more about QBS here.
3. The Golden Rule is wrong
The Golden Rule, the idea to treat others how you'd like others to treat you, is thousands of years old. And according to Patrick O'Reilly, it's wrong – at least with respect to management and leadership styles.
For instance, an extroverted, perfectionist manager, who thrives on change, could harm team dynamics if he or she assumed that everyone reacts positively to that style. An introverted employee, who prefers a strict daily regimen, may bristle at new challenges, preventing that employee from fully contributing. Adapting your leadership style to fit each employee's personality will allow your team to thrive; that's the power of emotional intelligence.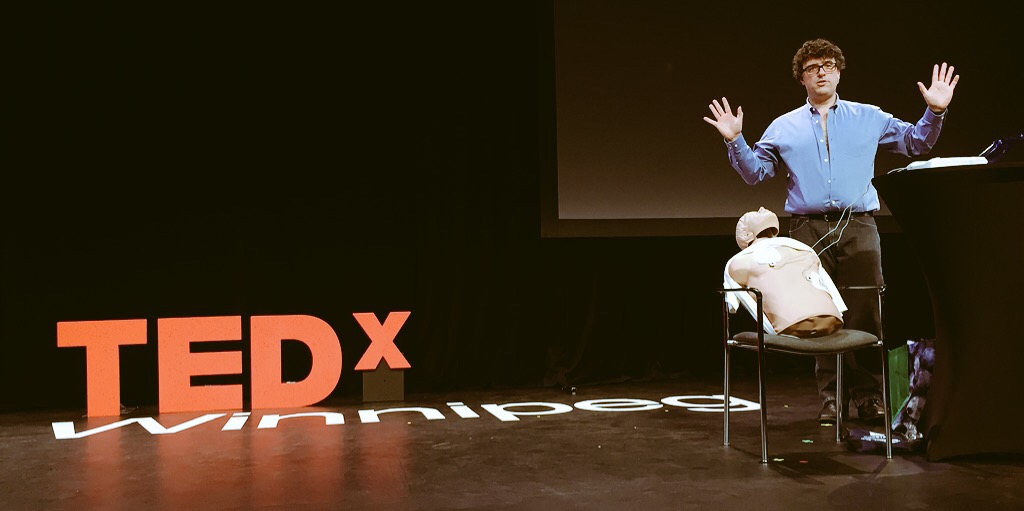 4. If you can use a toaster, you can use an Automatic External Defibrillator
If you don't know how to use an Automatic External Defibrillator (AED), it's time you learn. Why?
"An AED is more than a CPR tool; it's a friggin magic box," said TEDx Winnipeg speaker Todd Scott. "If used within the first minute of sudden cardiac arrest, it has a 95 per cent success rate."
If that's not convincing enough, the life-saving machine is simple to use. Can you use a toaster? Then you can use an AED. As Scott demonstrated, the defibrillator requires little set-up and has verbal commands to guide users.
This punchy talk was a handy and hilarious how-to guide for saving someone's life.
5. Let yourself feel
The most captivating and emotionally charged talk of the day belonged to self-described songbird, Sheena Grobb. Her battle with Multiple Sclerosis – the emotional barriers she built to cope, her paralyzing rock bottom, and her triumphant personal growth that stemmed from a renewed sense of self-actualization – evoked tears and a heartfelt standing ovation.
Multiple Sclerosis once robbed a songbird of her song but it never clipped her wings.
6. A Carrot is more than a vegetable
See what I mean:
TEDx Winnipeg was a fantastic and enlightening experience. TEDx isn't limited to Winnipeg, either. Independent organizers create TEDx events all over the world. Visit the TEDx events page to find an event near you.
Financing made easy.
Contact us and we'll call you right away