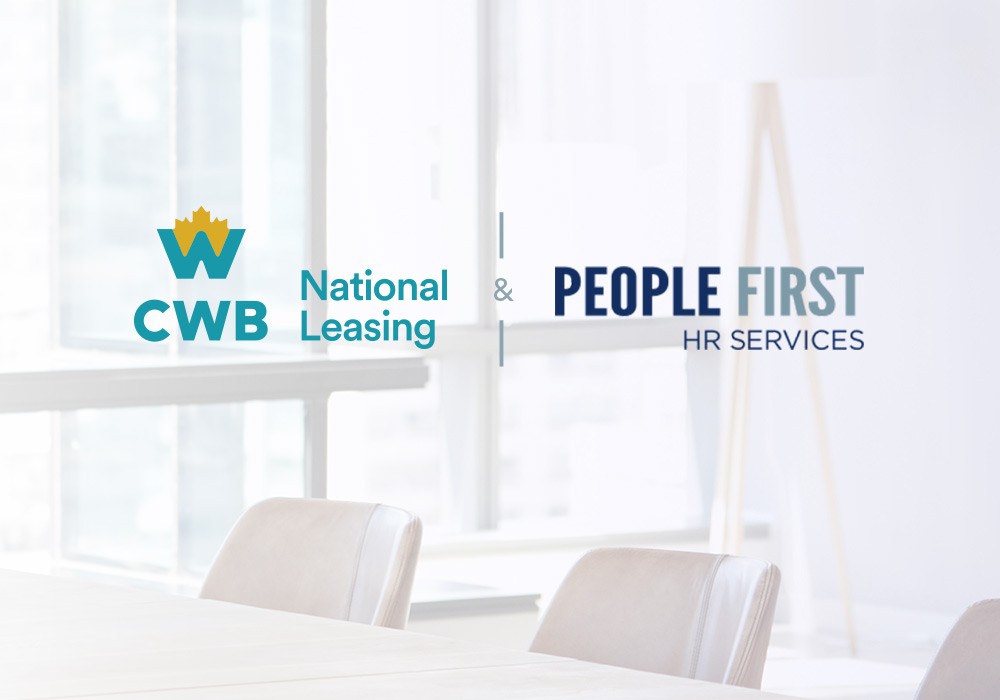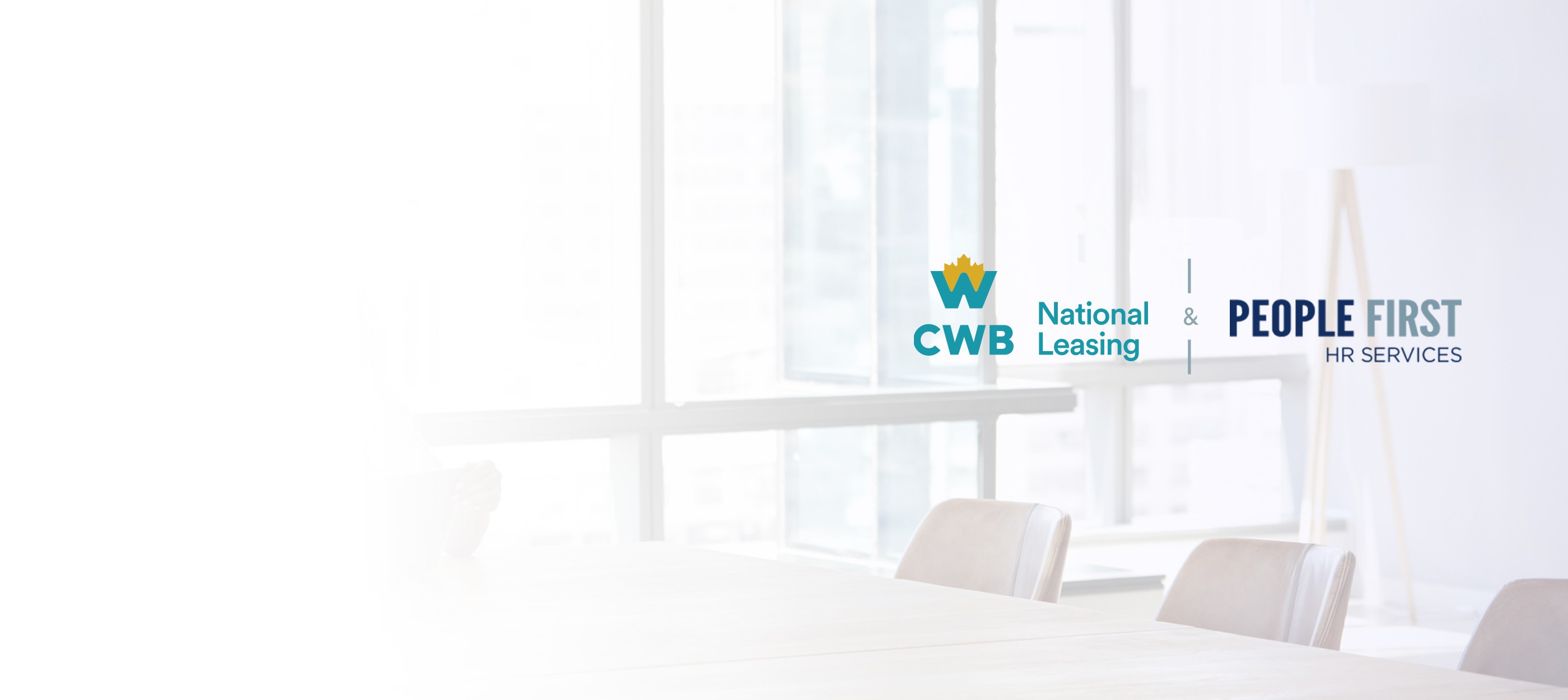 Teaming up with HR specialists to extend support for customers

By: CWB National Leasing
Putting people first with the leading provider of HR solutions for Canadian Businesses
Recognizing that many businesses are going through unforeseen changes due to COVID-19, we couldn't think of a better time to partner with People First HR to deliver their "HR On-Call" service to small and medium businesses. HR On-Call is made up of a team of HR professionals who are dedicated to providing customers with the tools needed to succeed in this unprecedented business landscape.
How People First stands out from the crowd
People First HR services is a leading provider of HR solutions for Canadian Businesses. They've made their mark on the industry after being in business for almost 20 years, substantially contributing to their clients' success. This doesn't just happen over night though; it begins with the foundation of understanding the challenges many employers face, and then coming up with the best solution.
"The COVID-19 pandemic is affecting the health of Canadians and impacting our economy," says Sue Tardi, Chief Human Resources Officer & Group Head, Human Resource Solutions. "We know this is a difficult time for businesses and that many of you are navigating through complex situations. People First HR is pleased to partner with CWB National Leasing to provide their customers with access to credible human resource expertise, solutions, and support."
If you're a business who is currently facing challenges and looking for guidance from the experts, HR-On-Call can provide valuable resources, support and practical solutions in the following areas:
Conflict resolution
Attendance management
Policy reviews
Bullying and harassment
Layoff and termination processes and supports
Remote work best practices
Employment legislation
Career transition support
Performance management
"As a client of People First for over 10 years, [CWB National Leasing] recognizes the value that the HR On-Call service can provide to our clients as they face this very challenging environment. We're happy to be able to partner with People First and broaden their support for our clients and business partners alike," says Grant Shaw, Senior Vice-President, People & Culture.
Extending on our promise of having your back during COVID-19 is integral, and we believe that by connecting you with the experts, you'll feel confident and prepared to navigate your business in the right direction.
To further ease your mind, HR On-Call will be FREE for the first month and after that offered at a significant discount exclusive to CWB National Leasing customers.
If you're interested in learning more about this service, click here.
Is this the service you're looking for? Click here to register online or call 1-866-899-1340 and activate your HR-On-Call service subscription today.
Financing made easy.
Contact us and we'll call you right away