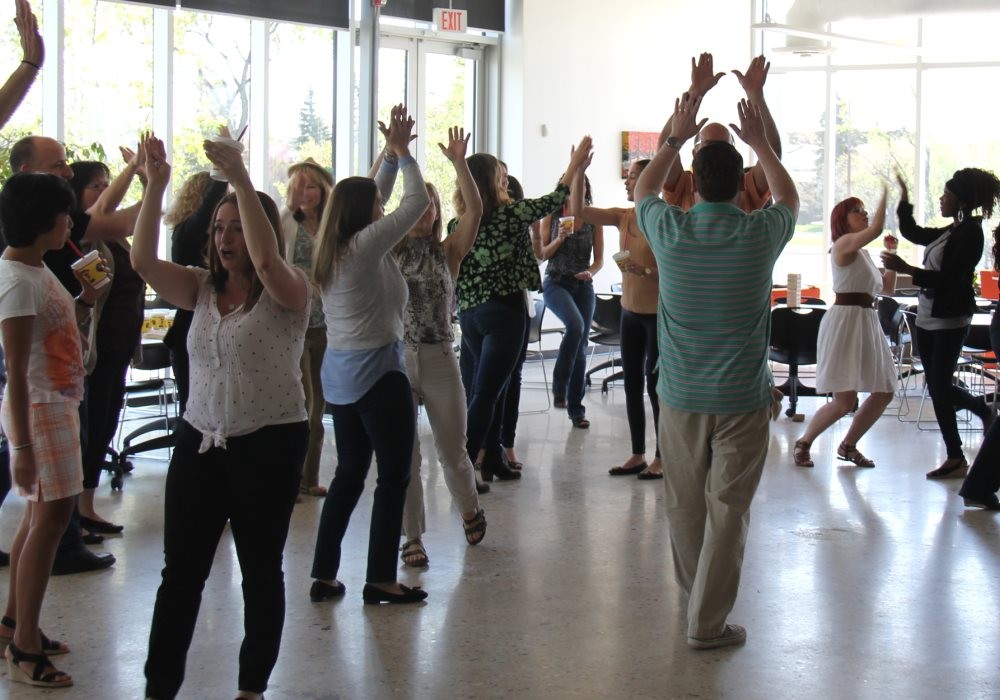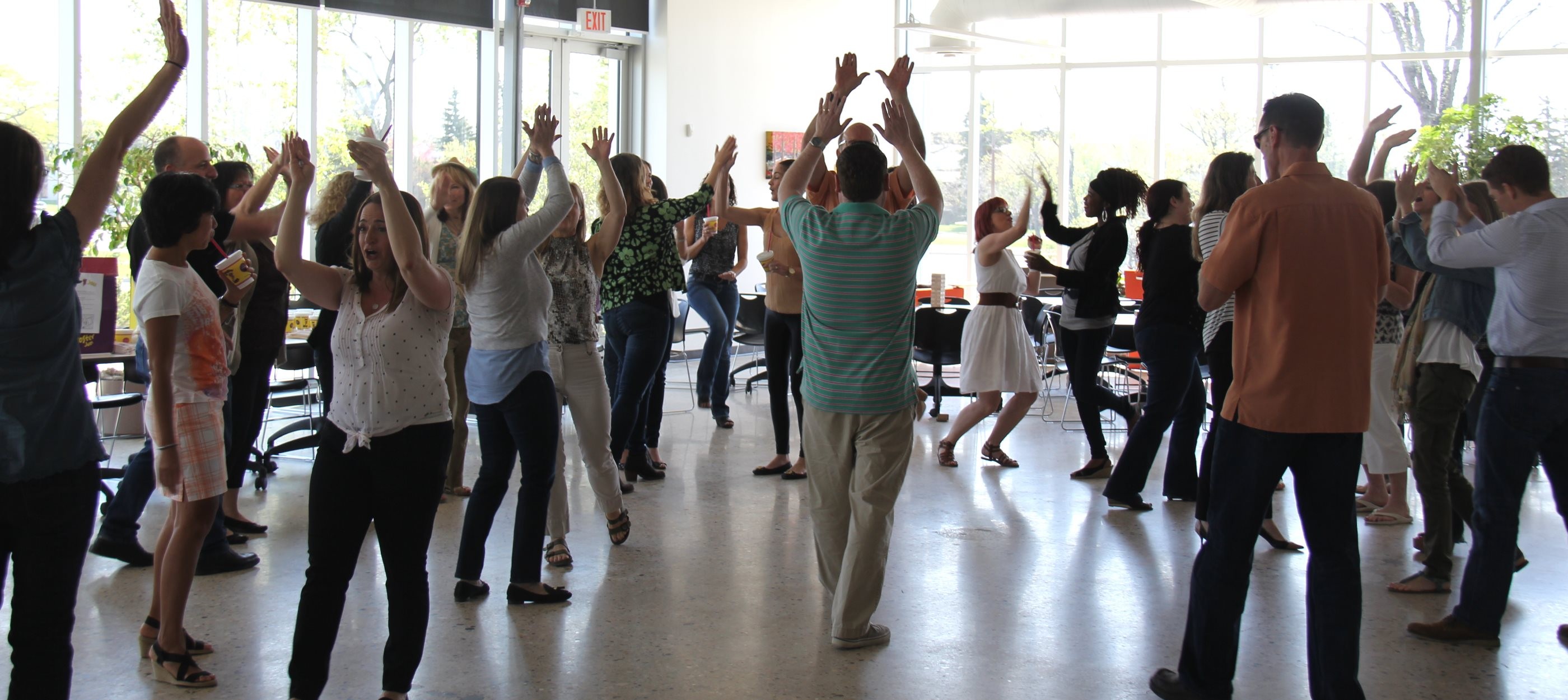 Workplace wellness - The key to productive and happy employees

By: Wendy Guilbault, Manager, Human Resources
A healthy workplace benefits both employees and employers.
A study in the American Journal of Public Health states that for every dollar spent on workplace health programs, companies saved more than triple that amount in medical costs.
We spend almost two-thirds of our time at work; therefore the workplace has a substantial impact on our health and wellness. Given these statistics, it's easy to see why maintaining a healthy workplace is essential.
Wellness increases productivity, reduces sick leave, reduces stress and helps motivate employees, in-turn helping your company thrive.
Here at CWB National Leasing, we invest in our employees' wellness because we have experienced first-hand the benefits it has on our employees and our company. Health and wellness is a very big part of our culture. Our leaders also understand the importance of wellness in the workplace, so they don't just talk-the-talk; they walk-the-walk and happily serve as champions of our program.
Our culture sets the tone for our employees, so we want to create and maintain a supportive, healthy work environment and strong wellness initiatives to keep our employees engaged and motivated. We use a wide range of wellness initiatives, bringing benefits to the company, our employees and the community.
We offer:
Onsite gym and fitness studio
Various fitness classes
Meditation classes
Reading room and nap room
Weekly onsite massage therapy
Fruit Days
Mental Health awareness initiatives
Street hockey and basketball
Blood pressure clinics
Flu shot clinics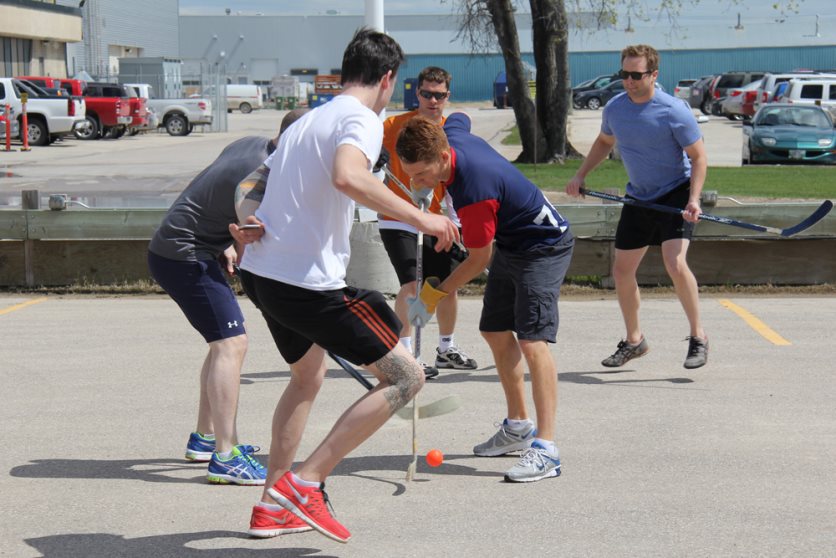 Rather than offering a step-by-step framework for how to start a wellness program, here are some suggestions and practical tips on how you can incorporate wellness in the workplace no matter what size of space and budget you have to work with.
Start a wellness committee
The first thing we did at CWB National Leasing was start a wellness advisory group to help generate ideas and implement new wellness initiatives.
We recommend you first establish a group at your company, then determine the goal and budget for the wellness program.
Determine which initiatives are important to your employees
You'll want to learn what types of wellness initiatives your employees want in the workplace. Send out a survey by email or host an informal lunch meeting to gather their input. Ask your employees how often they want wellness programs to occur (daily, weekly, or monthly). Then, determine what's possible given their feedback and your budget. Once finalized, be sure to communicate the program to your staff.
Once you have feedback from the surveys, you'll know what types of programs will be popular. For example, if a particular fitness class requires you to hire an outside instructor, consider subsidizing a portion of the fees so the class is more attractive to your employees.
One of the most popular classes at CWB National Leasing is our yoga class, we subsidize these costs and employees only pay half the cost of each class.
If you don't have space to bring in an instructor or run a fitness class, there are still lots of ways to incorporate wellness in the workplace.
6 quick wellness initiatives for your company
Try fruit day
Once a week, once every two weeks or even once a month, bring in a few bowls of fruit such as apples, bananas and oranges for your employees.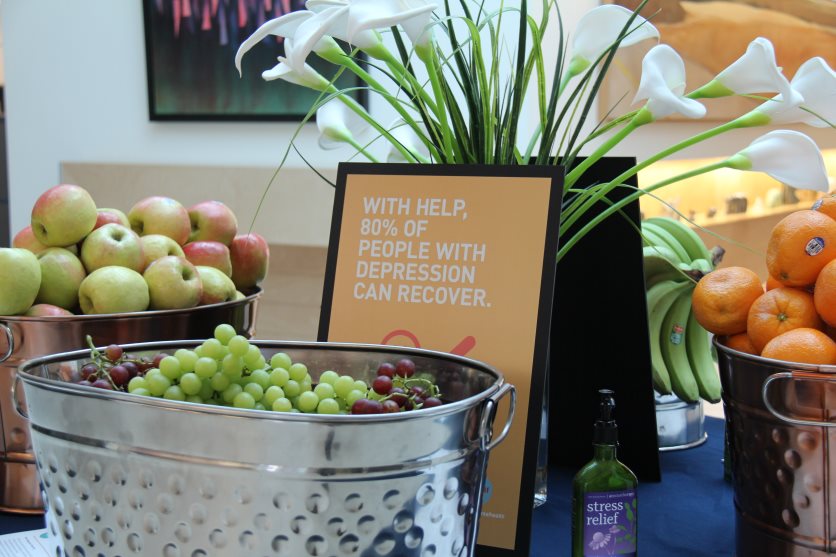 Try "keeping it casual"
This is how we run keeping it casual at CWB National Leasing: employees can pay $52 each year ($1 per week) so they can wear jeans any day they want. Half of the money raised goes toward a charity, and the other half goes toward our wellness budget. If you have limited funds for your wellness initiatives this can be a fun and easy way to increase it.
Try subsidizing healthier food options
Replace your vending machine snacks with healthier options. Use some of your budget to subsidize the cost of healthy foods and snacks as an incentive for employees to purchase them.
Try giving your employees a wellness account
Create a wellness benefit that your company can afford and offer it to all employees to put toward something that will benefit their health and wellbeing. We've implemented this idea at CWB National Leasing, and employees use their accounts for gym clothes, fitness classes, runners and even vacations.
Try walking meetings
If your meeting is more of a discussion and it doesn't require computers, whiteboards and office supplies, take it outside — go for a walk. Physical activity can rejuvenate your employees and break up the regular routine of sitting all day.
Try creating a healthy living challenge
A little healthy competition will motivate your employees. Have the wellness committee create some sort of healthy living challenge that all employees can take part in. Create some awesome prize packages as an extra incentive for employees to join the challenge. For some ideas, we usually hold a $10 coffee card, movie pass or a free lunch for prizes.
Start your company's wellness program!
Now that you have some great ideas to work with, make it a goal to implement a program as soon as possible. Establishing a healthy, harmonious working environment will allow your employees to enjoy the benefits of a workplace wellness program.
As you develop your program, you can then take a more formal approach like we have with our Take A Stand program, which incorporates both employee wellness and community, and drives employees to take a stand for their own health and wellbeing, as well as, the community in which they live.
Financing made easy.
Contact us and we'll call you right away