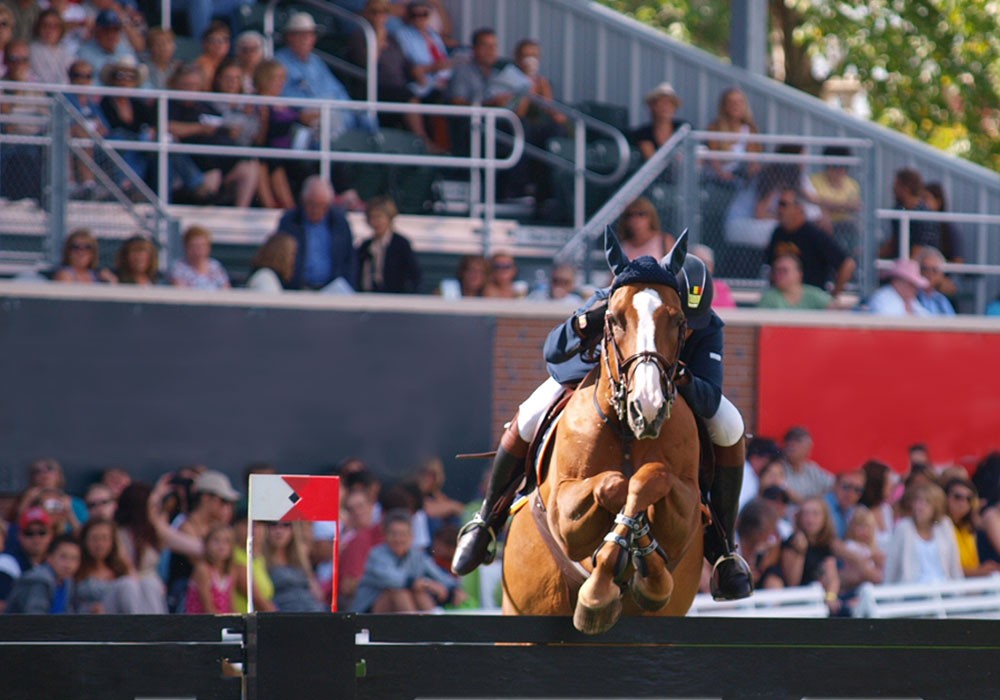 Equipment leasing as more than a one-trick pony
Elite Canadian sport generally looks like a stick, two skates and a frozen pond. In this case, it's four hooves and well-manicured greenery.
Spruce Meadows sits in the foothills of the Alberta Rocky Mountains, bridging the expanse between sprawling prairie farms out east and picturesque mountain scenery to the west. The show jumping facility is one of the preeminent international horse sport facilities, rivaling European venues with legacies that span centuries. Its professional equestrian tournaments attract elite riders worldwide, while its amateur events cultivate junior competitors with sky high potential.
A lot went into making Spruce Meadows great over the last 40 years: Ron and Marg Southern opened the facility in 1975 and steadily grew the enterprise, garnering a royal visit from Queen Elizabeth II in 1990 and receiving the number one Show Jumping Venue in North America Award from 2010-2015. Today, just as much goes into sustaining Spruce Meadows's esteem.
"Our challenge is to maintain the standard of excellence while maintaining growth and the ability to get the respective talent – horses, riders, employees and equipment – to ensure those goals are met," says Kurby Court, Vice President, Special Features and Contract Management at Spruce Meadows.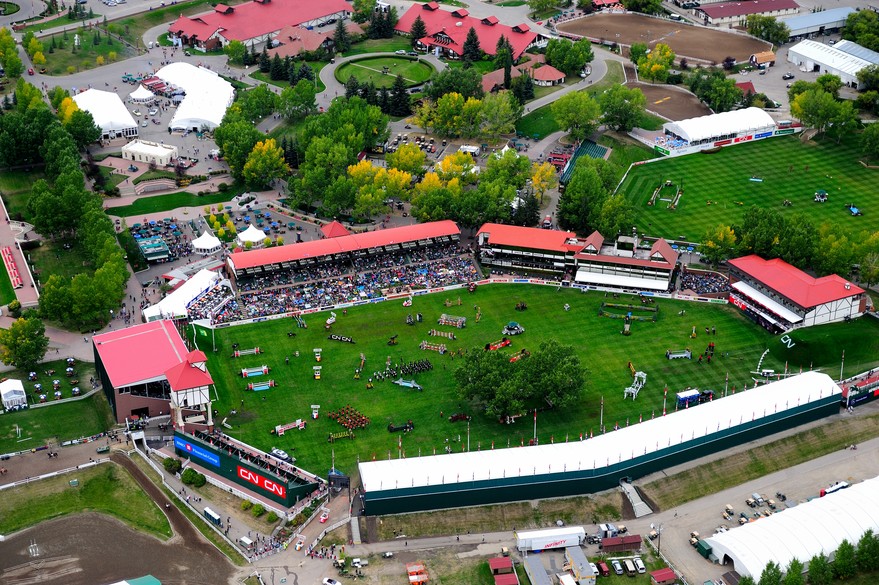 The company hosts nearly 500,000 visitors annually and its property spans 223 hectares. With land that far-reaching, customers and employees need a quick, efficient way of getting around. It's why Spruce Meadows has a fleet of over 150 on-site transportation carts it leased with CWB National Leasing.
Kurby previously rented the company's carts but encountered unwanted surprises.
"The colours of the carts were sometimes mismatched or had different roofs compounded by numerous equipment failures hindering operations," Kurby says. "After experiencing that, and weighing the pros and cons of leasing, it was clear that it's cheaper to lease."
You can't put a price on consistency. Spruce Meadows knows it will get the equipment and service it needs to maintain its position as one of the leading equestrian venues in North America. And CWB National Leasing isn't a one-trick pony; the company leases more than just transportation carts. Spruce Meadows also leases a mower to care for its competition rings and it's open to lease more equipment in the future.
"We wanted to partner with CWB National Leasing because of the customer service they offer," Kurby says. "My Account Manager Rick Montgomery promptly returns my call, if not answering on the first call. It's all about relationships and CWB National Leasing has always been about keeping great relationships."
Financing made easy.
Contact us and we'll call you right away