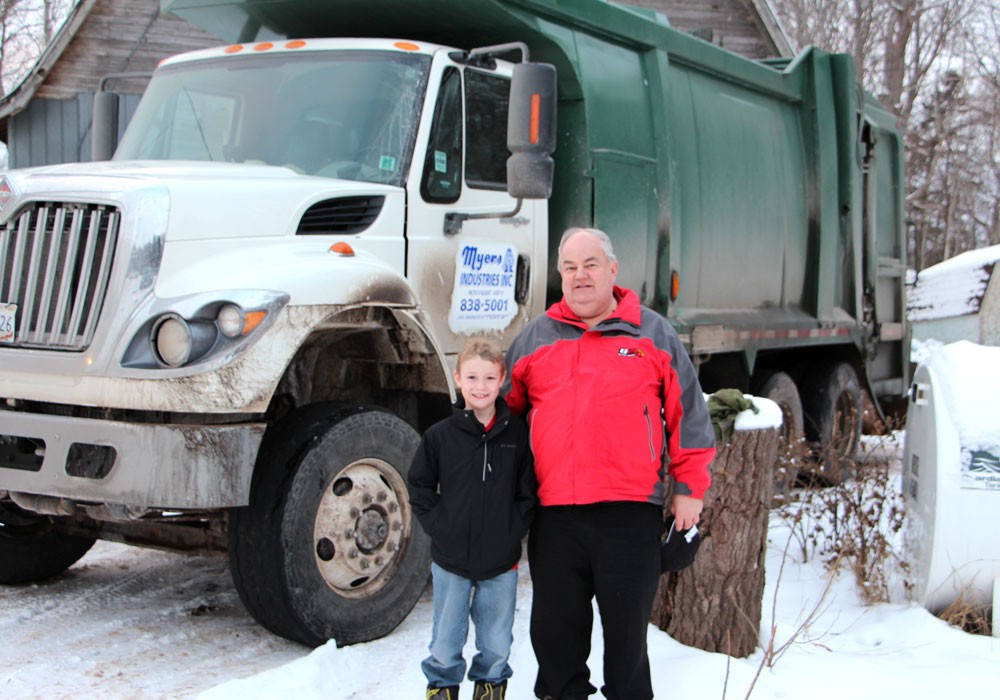 Turning garbage into gold: how a Maritimes business owner increased profits in a struggling economy
It's not an easy time to be a Maritimes business owner these days.
The Maritimes are still reeling from the 2008 credit crisis, and they face a slew of other difficulties endemic to the region.
An economy still reeling
"All the young people travel West to work," says Becky Howard, a CWB National Leasing Account Manager who has spent years working with local business owners. "Now, we have an aging population and it's tough to draw young, entrepreneurial workers."
Becky is referring to the migration of the region's young and able-bodied workforce to Saskatchewan and Alberta – areas starving for labour in their booming energy sectors. And really, the workers are just following demand.
"There is less business out here (in the Maritimes) and fewer requests for proposals," Becky says. "The big companies can still vie for business, but the small businesses struggle to secure work." And with small businesses accounting for over 98 per cent of all Canadian businesses, it's clear how a small business hit will impact local labour, especially for a region where nearly 45 per cent live in rural areas – areas where small businesses often thrive. For perspective: the rest of Canada has a rural occupancy rate of around 20 per cent.
But it's not all dreary forecasts and bad news for the Maritimes. Its unique circumstances are forcing businesses to explore unconventional means of survival.
Business doesn't stink...well sort of
Garth Myers owns Prince Edward Island-based waste collection company Myers Industries. Garth started the business in 1995 when a friend gave him an old garbage collection truck.
"I noticed the local garbage collection guy sold his garbage hauler business, so with that one old truck my friend gave me, we started knocking on doors… We weren't really taken seriously."
About a year later, Garth reached out to a local leasing company to explore options for an upgrade and leased a new truck for $750/month.
"They believed in me and gave me my chance," stresses Garth. And considering Myers Industries' total revenue was $750/month at the time, both he and the lessor took a significant risk. The truck helped transform Garth's company from a minor business into a fledgling operation.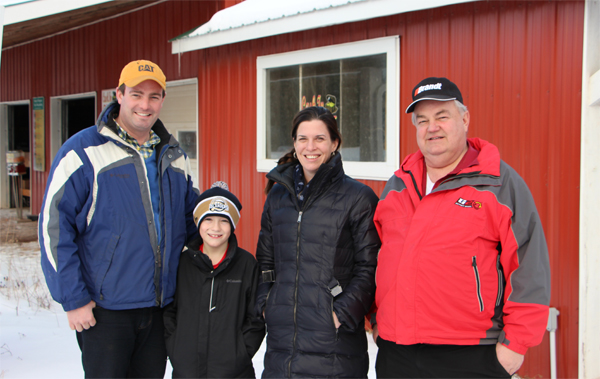 Left to right: Clinton Myers, Clinton's son, Becky Howard, Garth Myers

A family-run business that made it
Twenty years later, Myers Industries is a success story, and Garth's family played an integral role along the way.
Garth's wife Diane, son Clinton and daughters Paula and Megan all worked for the company in some capacity. Diane balanced the books for its first 15 years and earned her heavy trucking license, driving collection trucks when needed. The three kids, meanwhile, teamed up on Saturdays and collected garbage in rural towns, literally – not figuratively – wasting their time off school.
Today, Garth and Clinton manage the operation (Diane still checks the books occasionally; Garth's daughters moved west), and business has picked up since that first truck lease. Myers Industries now collects from 9,000 homes year round, 1,800 cottages during the summer months and a number of commercial and construction dumpsters each week. Garth also fields a fleet of 16 trucks and employs 20 workers.
It's not a Chanel No. 5 business, although it IS smelly.
Growth in a shaky time
Despite the labour migration West and forecasts for sluggish economic growth in PEI, Myers Industries continues to grow. What's Garth's competitive advantage? He gives his employees the best equipment and working atmosphere in an industry where conditions are sometimes less than favourable.
"It's not a Chanel No. 5 business, although it is smelly," laughs Garth. "But really, if it rains two inches, I know our guys won't come in before the job is finished because we give them the best equipment."
There's only so much garbage to collect. Garth knows this. It's why he ventured into other aspects of the collection industry.
Four years ago he bought a redemption centre called Cash In Depot, and in November 2014 he purchased a mobile toilet business called Throne Depot. Just like when he leased a new truck that helped grow his garbage collection business, Garth relied on leasing once again. He leased a $20,000 shear with Becky and CWB National Leasing to break down common non-ferrous metals, like aluminum and copper at his recycling plant. He also leased a sanitation machine to clean his mobile toilets.
Today, Cash In Depot accounts for around one-third of Myers Industries' revenue and employs three people – a modest number compared to the garbage collection side, but still, three less people bolting West. As for Throne Depot, Garth has plans for expansion. He plans to work with Becky and lease more toilets…or thrones soon.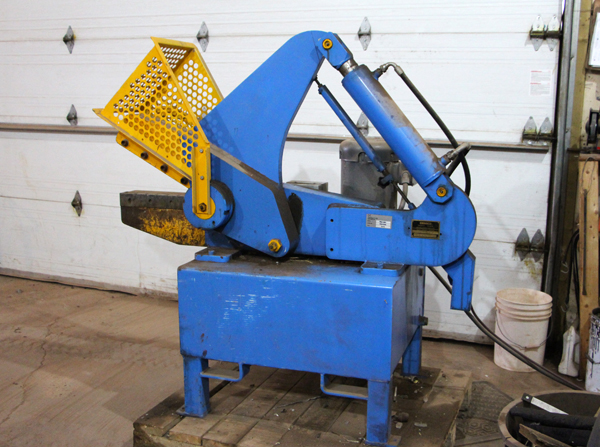 Three things that made Garth successful
Not everyone can open a waste collection company (and it's possible few would want to), but Garth's path to success isn't uncommon for small business owners in any industry. The following tips will help most business owners boost their business's bottom line.
He took risks and seized opportunity
Garth wasn't one to stay complacent. As cliché as it is to say, "he saw an opportunity and took it," it's exactly what he did. He risked his current job (he was in sales for the grocery industry before garbage collection), he risked his financial future (he leased a new garbage truck for monthly payments that matched his total monthly revenue at that time) and he risked his future by banking on an uncertain economy.
He financed his business
Garth credits much of his success to equipment leasing. Because he didn't meet the rigid financial requirements for a bank loan, he was left with few financing options. A leasing company was the first financial institution that gave him a chance, and he said it's because they believe in the potential of people, not just businesses.
"I feel quite confident that if I see myself coming into a corner, as long as I could talk ahead and explain to the leasing company what's coming down the tubes, they'll work with you and you wouldn't get black marks all over your credit history," say Garth.
He expanded his business
Garth wasn't content with Myers Industries as he drove around his old garbage collection truck in 1995, and he wasn't content with nearly two dozen employees and 16 trucks. Instead, he purchased two new businesses and expanded his operation. The acquisitions took audacity given the struggling economy, but his gamble paid off. Now, his profits and earning potential have increased.
One final note
Very seldom are businesses in an atmosphere that promotes success. Many businesses struggle and few succeed. Entrepreneurs like Garth who finance their business growth opportunities, take risks and seize opportunity increase their chances of success even when circumstances are tough.
Financing made easy.
Contact us and we'll call you right away