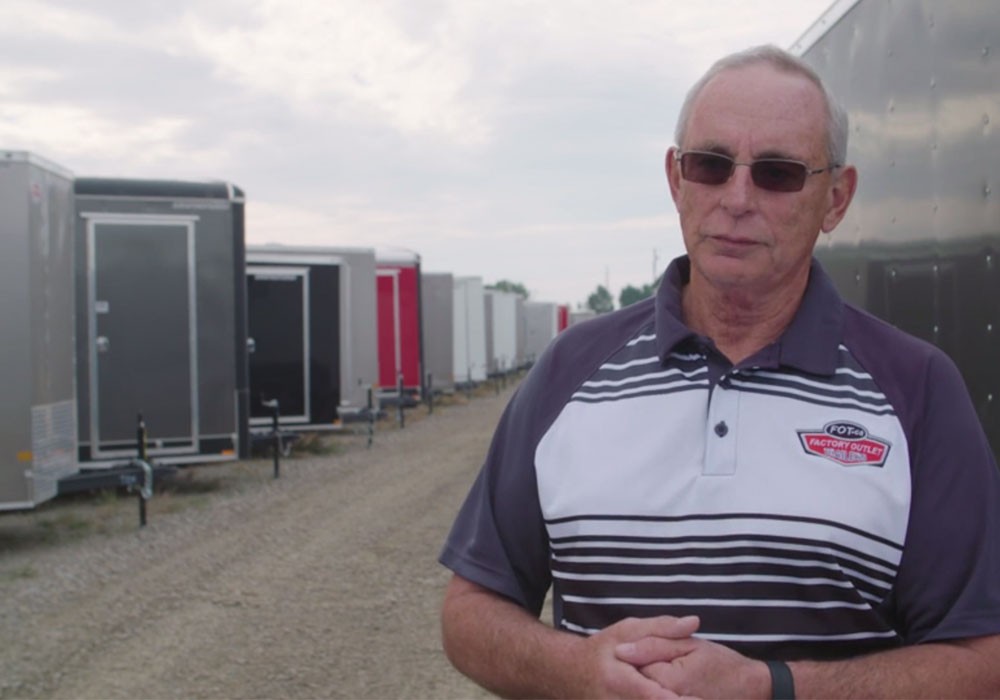 How equipment leasing helped Factory Outlet Trailers become North America's largest trailer retailer
Most companies talk about great customer service; few actually deliver. Factory Outlet Trailers (FOT) likes to be an exception.
Dave Chuchmuch owns Alberta-based FOT and, once talking with him, one would think his second job is crusading against false customer service claims. His main beef: just because a company claims to have the best customer service in the industry, doesn't mean it actually does. It's really the customer who decides which company's service is best.
Factory Outlet Trailers clearly wants customers to make that decision in its favour. The difference with FOT and some other sales-based companies is that it doesn't push to sell the most expensive product on site or upsell the customer; instead, Dave's sales staff helps the customer make an informed trailer purchase with the accessories they require.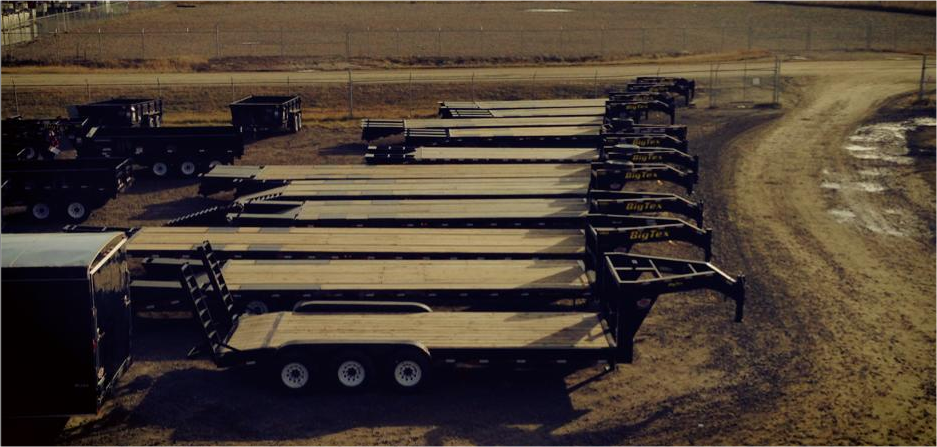 A need for better service
Dave operated his own construction company in the 1990s. He needed to upgrade one his trailers so he started shopping around. His experience with trailer dealers was less-than-satisfactory.
"The dealers were overcharging and not giving the customers the service they deserved," Dave says.
Cue the figurative light bulb going off.
In 2000, Dave started FOT in Okotoks, AB as a small dealership with 25 trailers on his lot and a self-imposed mandate to service customers better than his competitors. Customers took to the refreshing change of service so well that FOT's inventory grew 20-fold since then.
Factory Outlet Trailer now has over 500 trailers, enough to make the company North America's largest trailer dealer, says Dave. But that title wasn't the reason Dave grew his inventory.
"The growth in the company is directly related to our service," Dave says. The higher volume and greater variety means customers will usually find the exact trailer model they want rather than settling for a different trailer from a less diverse selection.
If a customer needs a trailer that's not on FOT's lot, Dave will order it and customers will wait a fraction of the time for assembly and delivery thanks to the relationships Dave's built with manufacturers – all for better service.
Driven by service – not profit
If maintaining high levels of service for a fast-growing company weren't already difficult, Dave and his team constantly push expectations further, prioritizing service over profit targets.
"We don't set an agenda or plan for a certain growth target; we set an agenda and then plan for how we can better service our customers," says Dave. Profits tend to naturally increase that way.
One major service initiative Dave offered his customers was in-house financing for their trailer purchases. Factory Outlet Trailers has a number of different finance options tailored for its customers' different credit histories, and a major partner is CWB National Leasing.
A shared commitment to what matters most
In 2014, CWB National Leasing and FOT partnered to fund 187 leases for Canadians. The duo are on pace to exceed that number in 2015 with 102 leases already funded half way through the year.
"Dave is a very good friend of CWB National Leasing," says Dean Hnatiuk, the Account Manager who works with FOT. "And Dave's like a Tasmanian devil. He's always working hard to improve service for his customers and he knows his company inside and out."
Dave must choose his business partners carefully. His service standards expectations are unmatched and he said he'd reject any partnership that would harm the value he brings to his customers. With CWB National Leasing, he's found a fit.
"One of the best things in dealing with CWB National Leasing is they pride themselves in very similar values to ours – strong customer service and the dedication to doing what's right for the customer."
Financing made easy.
Contact us and we'll call you right away