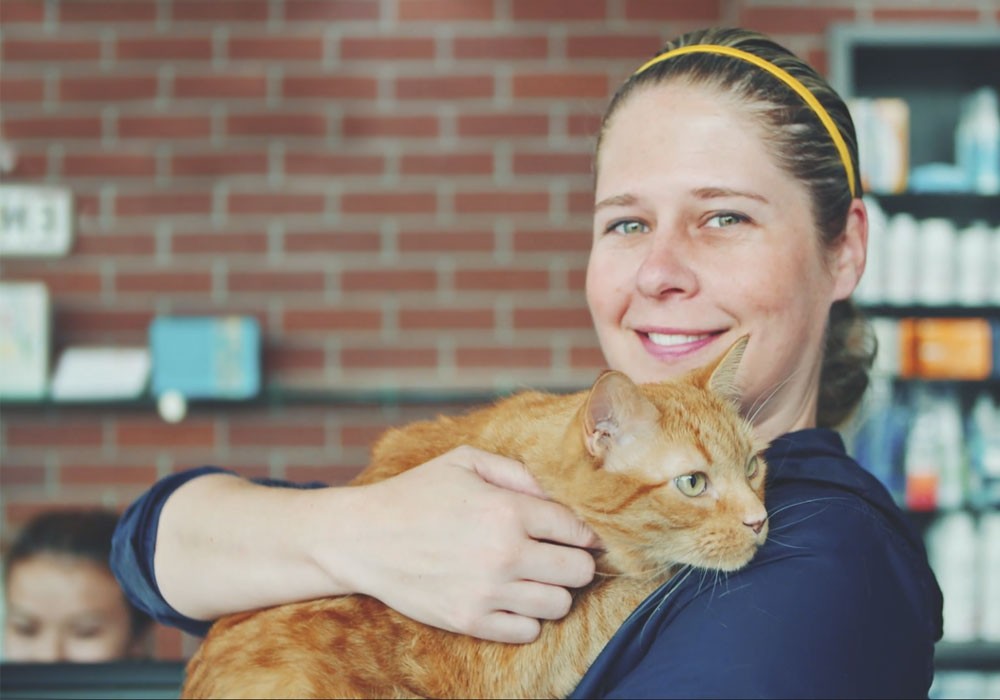 How leasing helps one clinic practice its best medicine
Pets are more than just companions. They're family.
And when family members are sick, getting the fastest treatment so they're back to their best is important. It's why Dr. Parmjit Dhillon dedicated his entire life to pet health.
Growing up on a small farm, Dr. Dhillon's interest in animals started early in life. He studied veterinary medicine in India. After graduation, he moved to North America, earning a master's degree in veterinary medicine and surgery at Purdue University before finally settling in Vancouver.
Changing the veterinary game
He opened Oak Animal Hospital in 1999. And although the clinic nursed pets back to health for nearly 20 years, Dr. Dhillon recognized a service gap in the industry. Most vet clinics can't offer a full range of services because they don't have the necessary equipment. Pet owners take their fur buddies to different specialists, lengthening diagnoses and treatment time.
So he started Burrard Animal Hospital & Emergency as a remedy. If Oak Animal Hospital is a standard veterinary practice, Burrard is vet clinic version 2.0.
The clinic places all its focus on service and patient care. It's open 24 hours, seven days per week and has everything a clinic needs. Burrard's crucial piece of equipment: The first veterinary Computed Tomography (CT) Scanner of its kind in Canada, allowing Dr. Dhillon and his team to perform CT scans, fluoroscopies and x-rays.
"The client walks in and has no idea what's going on with their pet. We do all the lab work in-house, right then and there, and we know the answer within 15-20 minutes. It's a big difference."
That level of service and peace of mind is invaluable to pet owners but was expensive for Dr. Dhillon. It's why he knew he needed a financing partner during the clinic's construction.
Financing made easy.
Contact us and we'll call you right away