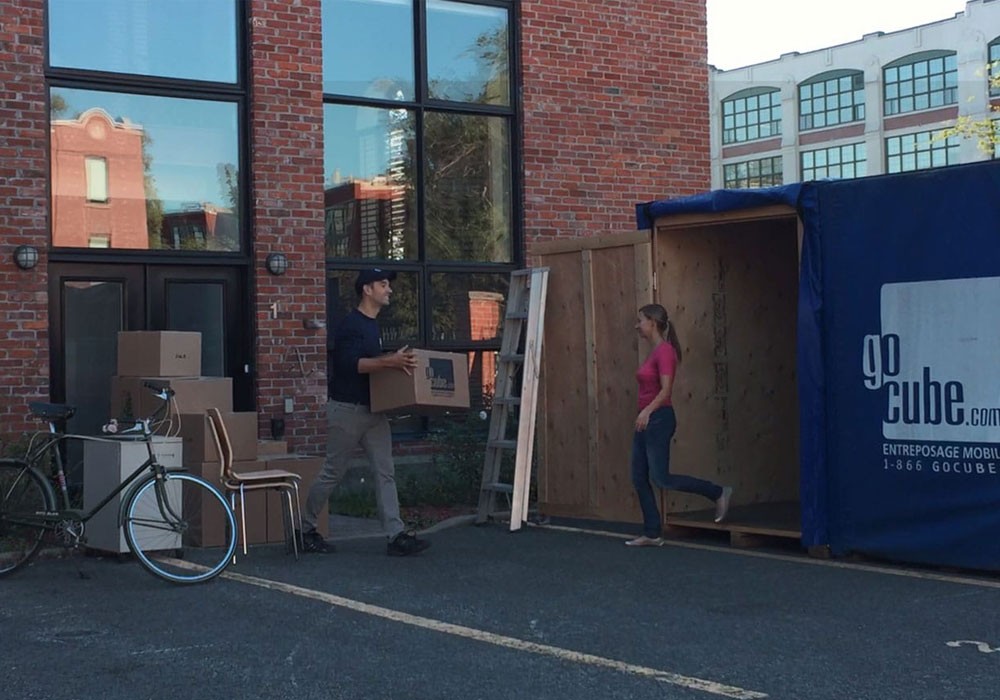 CWB National Leasing helps storage company package success
When it comes to storage, thinking outside the box can sometimes mean building a box, or lots of boxes.
Go Cube, a Montreal-based business, created a mobile storage system that brings new meaning to the old concept of packing boxes. The company delivers large portable cubes to customers, picks them up once customers fill them, and then stores the cubes in its warehouses.
Go Cube takes pride in its great customer service. Its to-your-door delivery model sets it apart from other storage companies. "People don't necessarily enjoy moving. We just try and make it as easy as possible," says Go Cube owner and President Christian Dusablon.
Great service is part of the package
Go Cube offers a customizable experience and doesn't box its customers into a corner with contracts. "If they estimate four boxes, we bring four," says Christian. "But if it turns out they only need three, we'll only charge them for three."
And more and more customers are taking notice. With Google reviews sitting at 4.7 out of 5 stars and five franchisees buying into the company, the business is expanding fast. "Our goal is to expand into more of Canada in the next five years," says Christian.

Two peas in a...cube
CWB National Leasing Account Manager Claude Gagnon works with Christian and he's witnessed Go Cube's development. "When we started working together, the company was just a startup," says Claude. "Now we've been working with Christian for over 10 years and his business is growing."
Claude is Christian's go-to guy when it comes to leasing. "With Claude and CWB National Leasing, the customer service is great. If I need a truck right away, 24 hours later, there's a truck. You can't beat that kind of service."
Growing success
Growth often means success but it doesn't come easy or cheap. There are many expenses when starting a business and Go Cube's franchise model is no different. "I always tell franchisees to lease," says Christian. "It makes start-up costs more affordable."
And Christian isn't just a financing advocate; he practices what he preaches. He's leased a forklift, a number of trailers and a truck.
Christian said he won't hesitate to finance equipment in the future. After all, he doesn't want something like an equipment shortage to put a lid on his growth.
Financing made easy.
Contact us and we'll call you right away