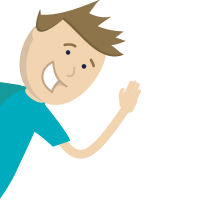 Ready to lease equipment?
Recent deals
Trailer
$27,000 @ 36 months
Ultrasound with components
$42,000 @ 66 months
Skid steer loader
$19,500 @ 66 months
Snow plow
$7,100 @ 27 months
Dump truck
$127,500 @ 60 months
Medical instrument washer
$11,400 @ 66 months
Combine with components
$650,000 @ 72 months
Computer equipment
$19,600 @ 48 months
Photocopier
$6,700 @ 36 months
National Leasing becomes
CWB National Leasing
National Leasing has been a proud member of CWB Financial Group since 2010, and it's time we start looking the part. We're changing our name and logo, but we're not changing who we are! Our customer service – built on the long-standing values of being fun, smart, helpful and creative – will remain the same and our well-known mascot Phil will still greet you in various materials.
Equipment leasing benefits
What customers are saying
Ready to apply for financing?
Fill out our 5-minute online application form.

Apply Now
Are you an equipment dealer?
Gain access to financing advice, insurance products, online quoting and more by partnering with us.
Learn More