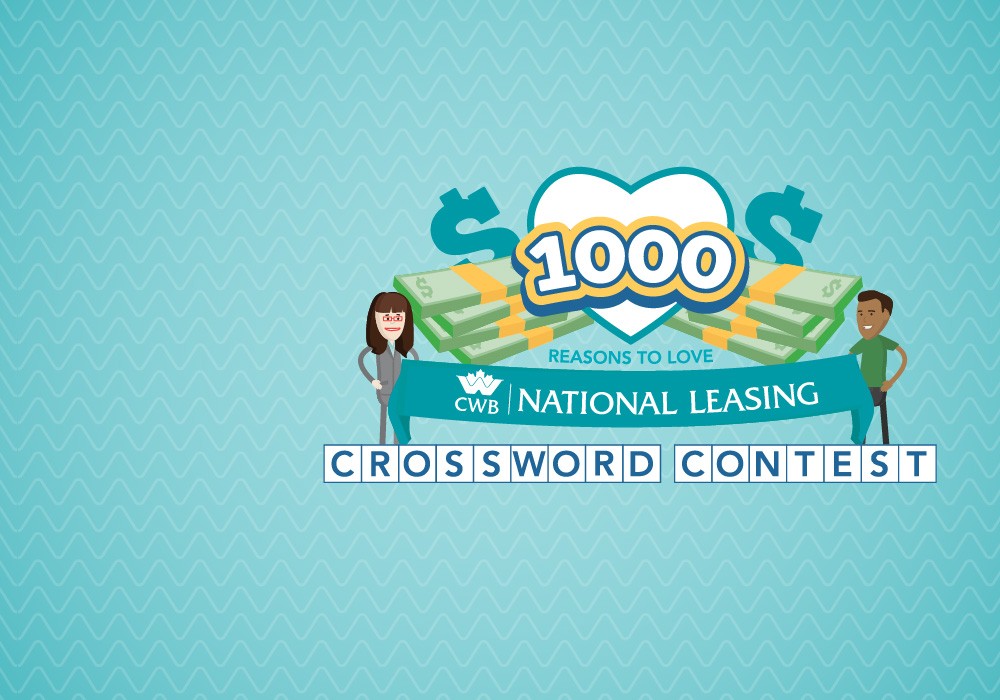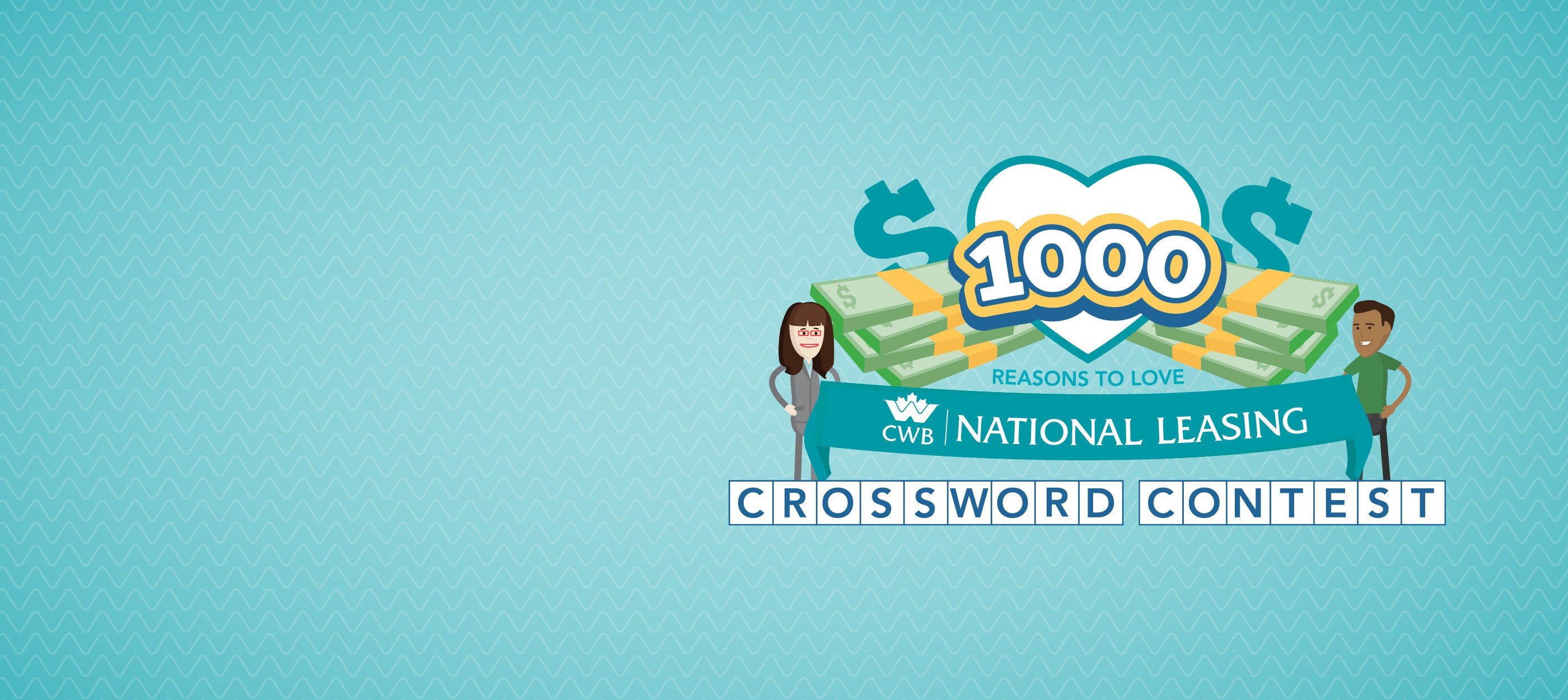 1,000 Reasons to Love CWB National Leasing Crossword Contest

By: CWB National Leasing
Our brand values are to be smart, helpful, creative and fun, so we thought it would be fun to have a contest showcasing our customer's feedback.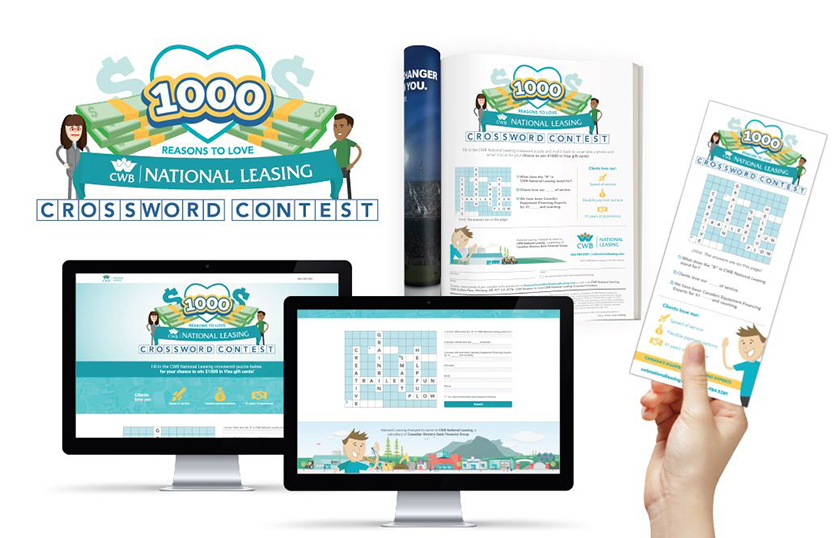 The 1,000 Reasons to Love CWB National Leasing contest is available in both digital and print.
Online reviews from our customers inspired us to create the 1,000 Reasons to Love CWB National Leasing Crossword Contest.
---
"I leased several items with CWB National Leasing and I'm a very happy customer. They are easy to deal with, proactive, and extremely accommodating and efficient."
-Mark Donaldson
---
Many customers who lease equipment with us continue to work with CWB National Leasing through additional leases as their businesses grow. For some, it's because of the personal relationship they've built with their Account Manager; others say they love our speed of service! For 41 years and counting, we've been helping businesses acquire the equipment they need to get the job done.
While we have years of experience as Canada's equipment financing experts, we continue to develop new ways to provide fast, convenient equipment financing for our customers, and try to have fun while doing it!
---
The 1,000 Reasons to Love contest is happening in three phases.
The winner from Phase 1 of this contest is:
Fred Walters
The winner from Phase 2 of this contest is:
Christian Robinson
Congratulations, Fred and Christian!
Didn't win? Don't worry! You can still play!
To complete an online contest entry and for full contest rules, visit the contest page.
Good luck!
Financing made easy.
Contact us and we'll call you right away