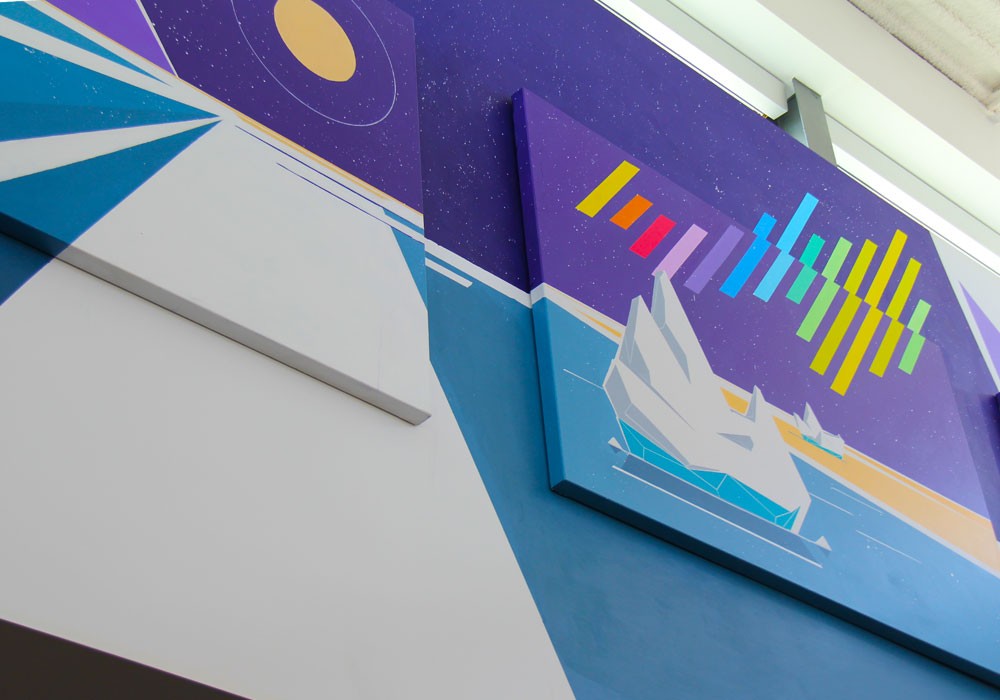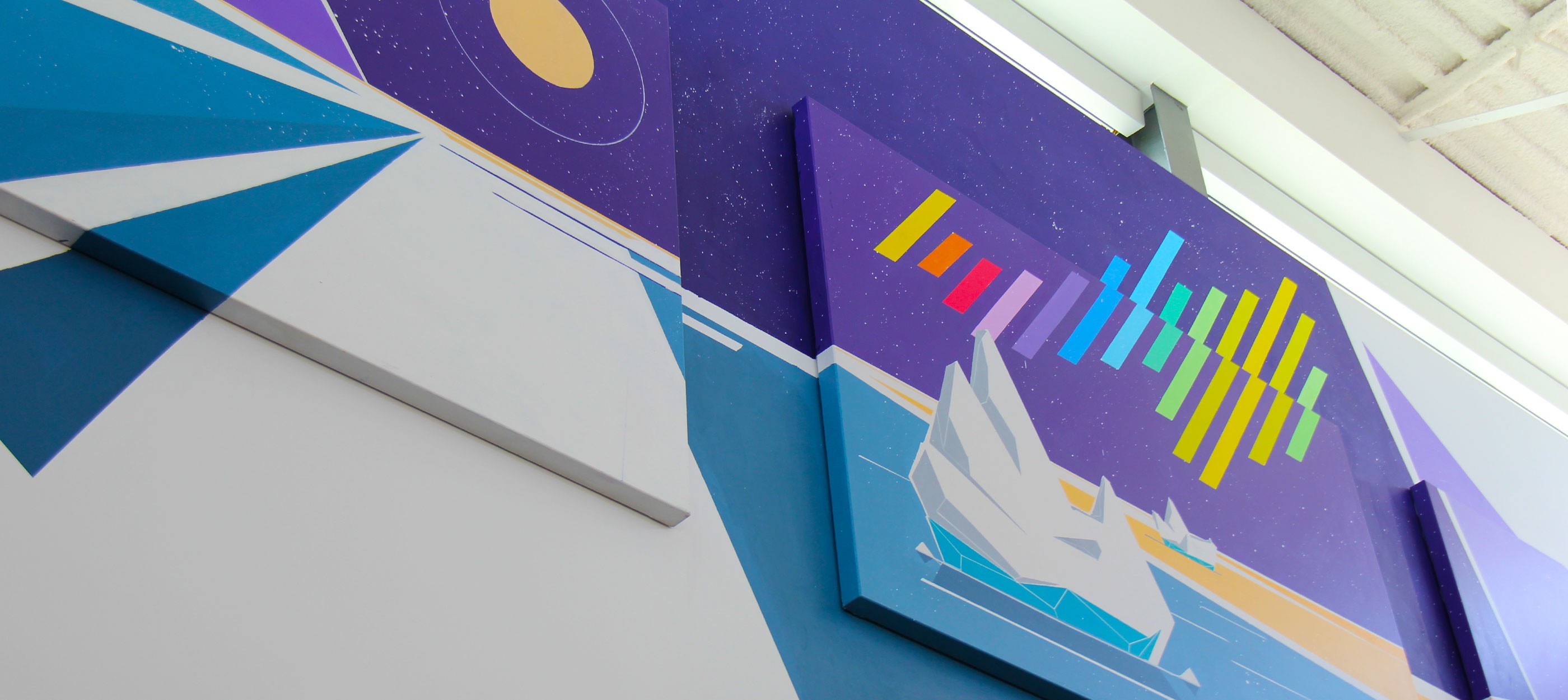 Artist covers CWB National Leasing's walls with Canada's landscapes and culture

By: Janet Seniuk, Public Relations Coordinator
"I've never done anything this size in an office building. I don't think many people have. It's a one-of-a-kind piece, which I hope people will enjoy looking at and be reminded how great it is to be Canadian."
Peter Farmer is the artist behind the newest and largest addition to CWB National Leasing's 230-piece art collection. The piece illustrates Canadian landscapes, icons, and culture from coast to coast to coast, and it wraps around all four walls of our largest meeting room, aptly named the Canada Room.
Even before the mural hit our walls, Canada was the most prominent theme throughout our head office. We named all meeting rooms after provinces and territories and we display a large collection of aboriginal soapstone carvings and other Canadian art. Our employee-led Art Committee wanted to project Canada's image in a new way, so we commissioned Peter to make it happen.
"I designed the mural to show the sun rising and setting over a Canadian year," says Peter. "I've lived my life in many of these provinces over the years, and it was a joy and a personal goal to illustrate my first-hand experiences in these vast and unique places – from the orca whales of British Columbia to the humpback whales of Newfoundland."
The mural includes 14 canvases, which Peter painted at a studio in Winnipeg before hanging on CWB National Leasing's walls on Oct. 19. Peter then spent a week painting the walls between each canvas and finishing up his 168-by-8-ft. masterpiece.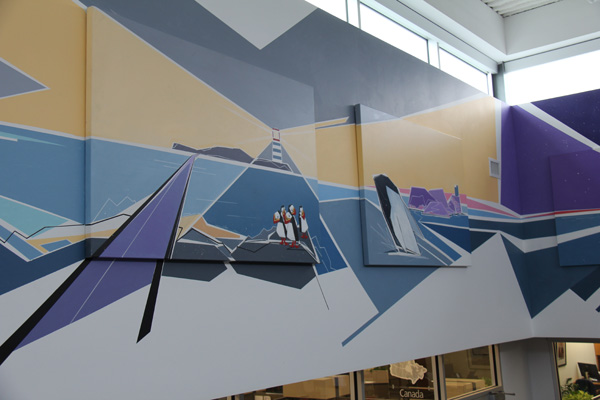 "The work is different than anything I've ever done," says Peter. "The separate canvases emphasize the individual provinces, while the shapes that bleed onto the walls show relationships between neighbouring provinces that create a country as a whole."
CWB National Leasing employees are buzzing about the new piece.
"We're very impressed – Peter is truly talented," says Cherry Eidse, Facilities Coordinator and Art Committee Chair, CWB National Leasing. "We really wanted to provide our co-workers with something different. Staff were popping into the Canada Room all week to check out the mural and watch Peter's progress each day. It was really interactive and engaging to watch an artist at work!"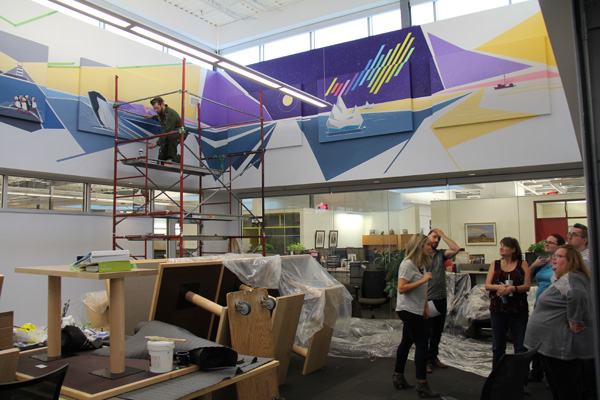 Thank you for your amazing, one-of-a-kind work, Peter! We'll be gazing at the bison in the Prairies, the intricate cityscapes, and the northern lights for years to come.
About Peter Farmer
Peter was born in Cardiff, Wales and raised in England, Scotland, United States, and Canada. He recognized his passion for painting at 17 and decided to devote himself to it. Every step from that point on cultivated his passion, including studies in anatomy and physiology, professional training in graphic design, advertising, and motion graphics, founding a successful upstart design company, opening a venue for music and the arts, part-time work at an artist supply store, and traveling the world. Read More.
Check out Peter's Facebook and Instagram pages for a look at some of his work.
>
Financing made easy.
Contact us and we'll call you right away