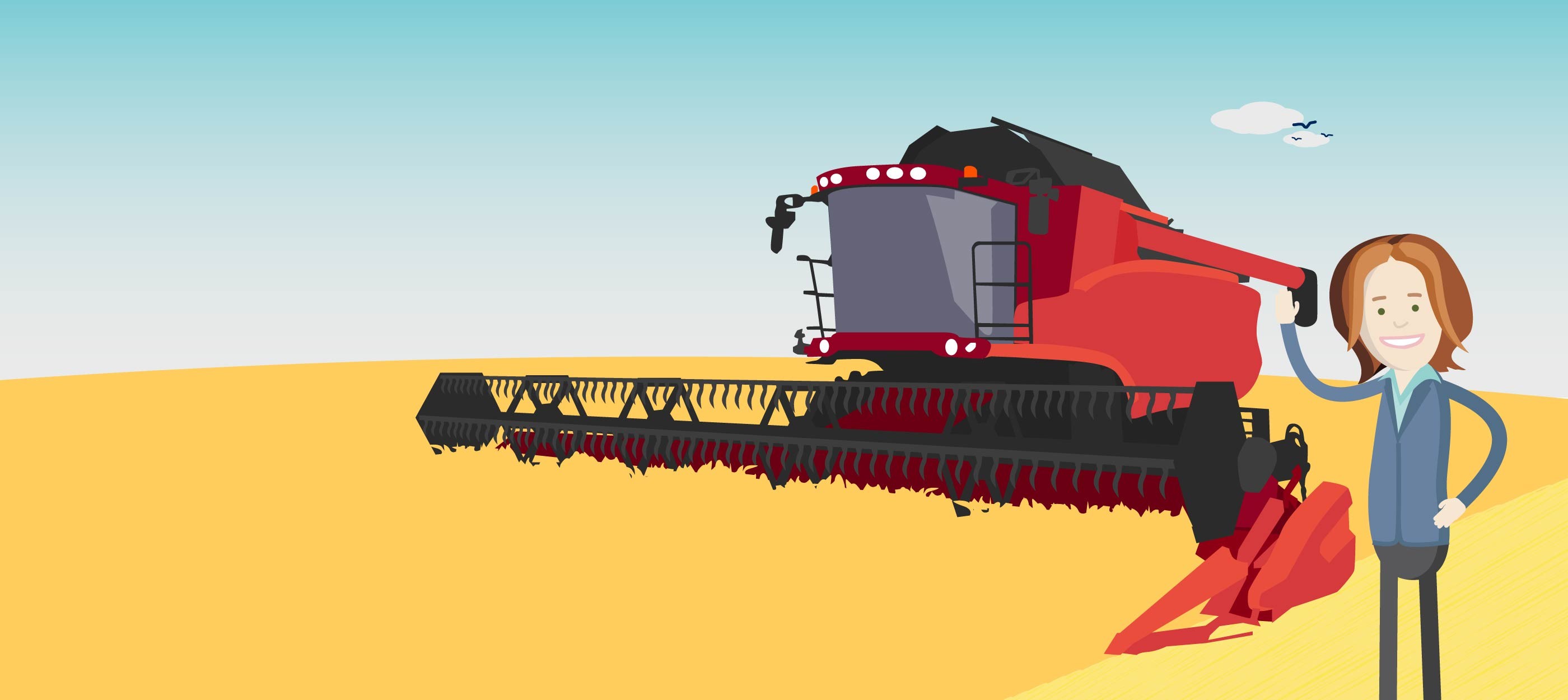 Celebrating women in agriculture

By: Elaine Froese, Farmer, Speaker, and Farm Family Coach
Women take on many roles in agriculture. Today, on International Women's Day, guest blogger and farm family coach Elaine Froese profiles four inspiring women who are passionate about their fields.
You could see the excitement in their eyes as over 300 women in agriculture gathered to connect and celebrate another year. This was the third Connect Ag conference in Saskatoon, spearheaded by Lacey and Matt Owens. It showcases the new enthusiasm for the many roles women play in agriculture.
Lacey Owens is a Saskatchewan-based agrologist who feels strongly that farm women need to be celebrated as integral contributors to their trade, and she's delighted at the response she sees annually at her conference. The conference is also a place for me, as a farm family coach, to empower women to consider all of the many roles they try to navigate and give them permission not to have a garden! The Twitter world was on fire after that comment (@elainefroese). We need to realize that women's roles in agricultural continue to grow along with technology, innovation and expanding farms.
Maggie Van Camp is a chicken farmer from Blackstock, Ontario and Country Guide senior editor. Maggie took the reins on her farm after her husband died in farm accident. Her courage to learn from this experience helped her create the "Because I love you" list – a resource to help farm women get their business in order, so they can more easily navigate accidents and family trauma.
Maggie is also passionate about farm succession education and empowering families to create written plans for a stronger legacy for their heirs and their business. She calls herself a "farminist" and would like to see a shift in roles for women in agriculture, questioning why only few men take paternity leave in the agriculture industry and why their isn't more female representation on agricultural boards.
"I believe that both men and women need to stop and think about these subconscious limitations and then consciously try to make changes in our own biases and behaviours," says Maggie. "Then we can start solving these problems, bit by bit."
Jolene MacEachern and her husband farm in Nova Scotia. In 2017, Jolene and her family were selected as the Atlantic region's Outstanding Young Farmers. They brought an innovative approach to agriculture when they joined forces with an aging dairy farmer to buy his farm over a decade. Jolene is also employed off the farm as Manager, Industry Liaison and Innovation (Agriculture/Aquaculture) with Dalhousie University.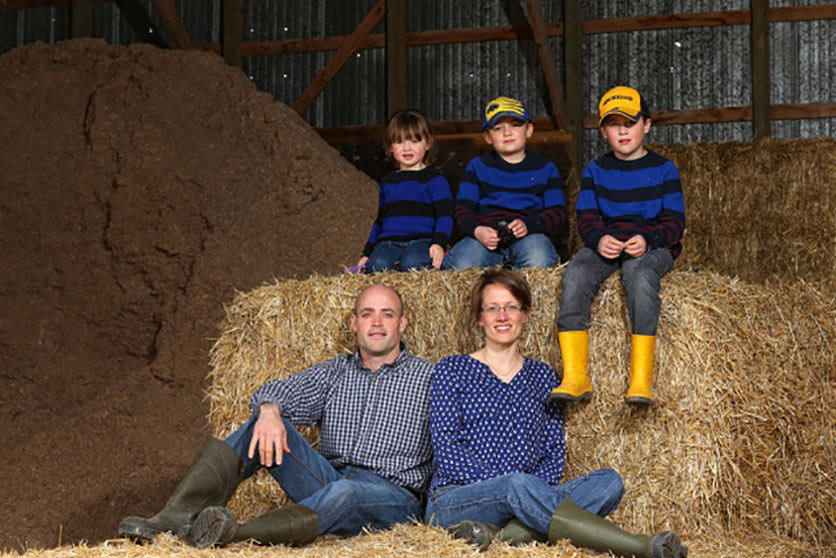 Jolene MacEachern and her family on their farm
Jolene connected me with many young female agricultural students who are committed to being actively engaged in their farming operations, some who are starting from scratch like Dr. Robyn McCallum.
Robyn McCallum finished her PhD in biology in 2017 is now working as the Lead Apiculturist for the Atlantic Tech Transfer Team, conducting research for beekeeping and pollination throughout the Maritimes. In addition to this role, Robyn and her fiancé farm 650 acres as well as training and showing Belgian draft horses.
"We're always dreaming of how to grow and strengthen our farm," says Robyn. "We know we aren't like other young couples, but we're OK with that. Farming brings us joy and allows us to pursue our passion for agriculture together."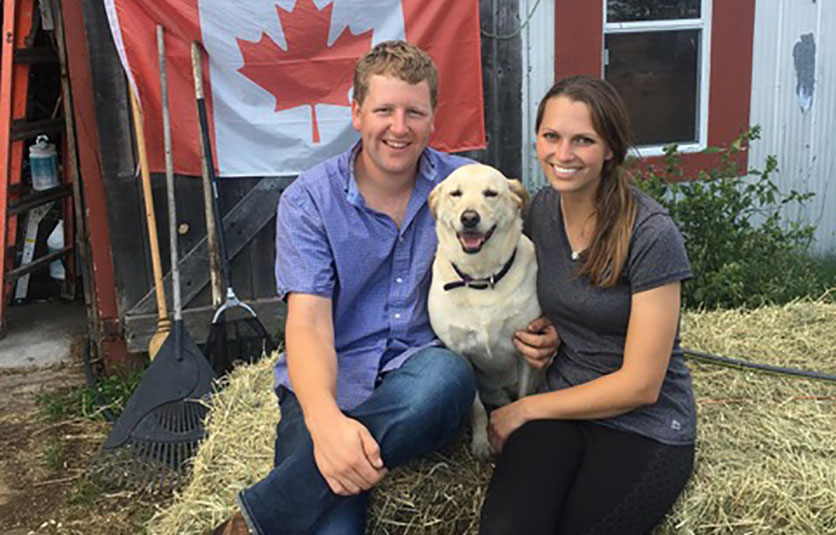 Robyn MacCallum and her fiancé on their farm
What do these four women in agriculture have in common?
Each of these inspiring women wears many hats, and these are just a few examples. Women involved in primary agriculture all across the country are working hard on and off the farm. According to Statistics Canada, nearly 50 per cent of female farm operators take on a combination of farming in addition to off-farm career paths.
Today is a day to celebrate women in agriculture and recognize the importance of their presence in driving the industry forward!
---
Elaine Froese, CSP, CAFA empowers farm families to communicate, increase profit, and secure legacy. Visit www.elainefroese.com for more information, resources or to invite her to speak at your next event. She would love to hear your story.
CWB National Leasing proudly supports Women in Ag, a Saskatchewan-based association with the mission to empower, support and connect women across the agricultural industry.
Financing made easy.
Contact us and we'll call you right away