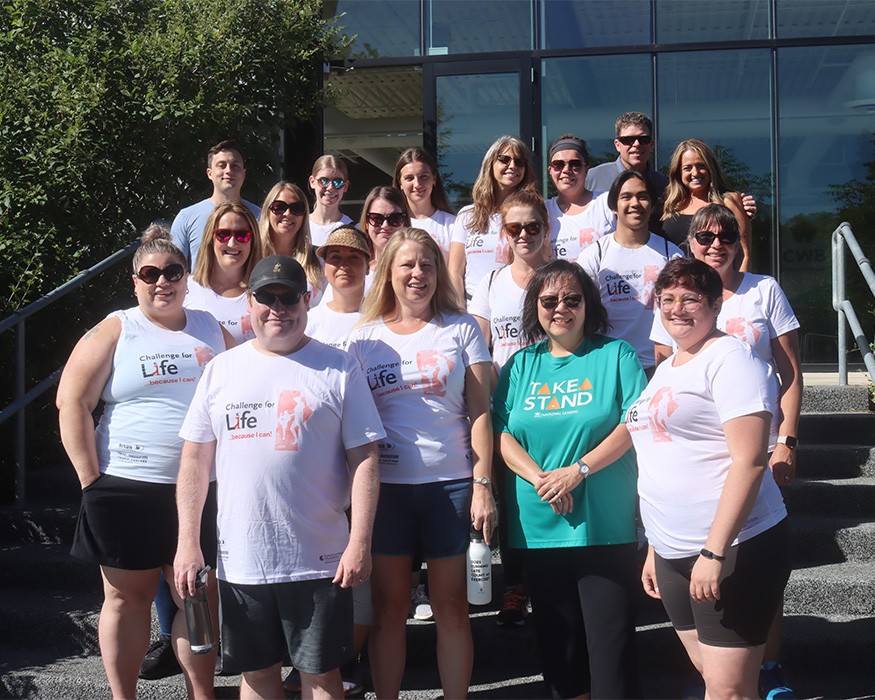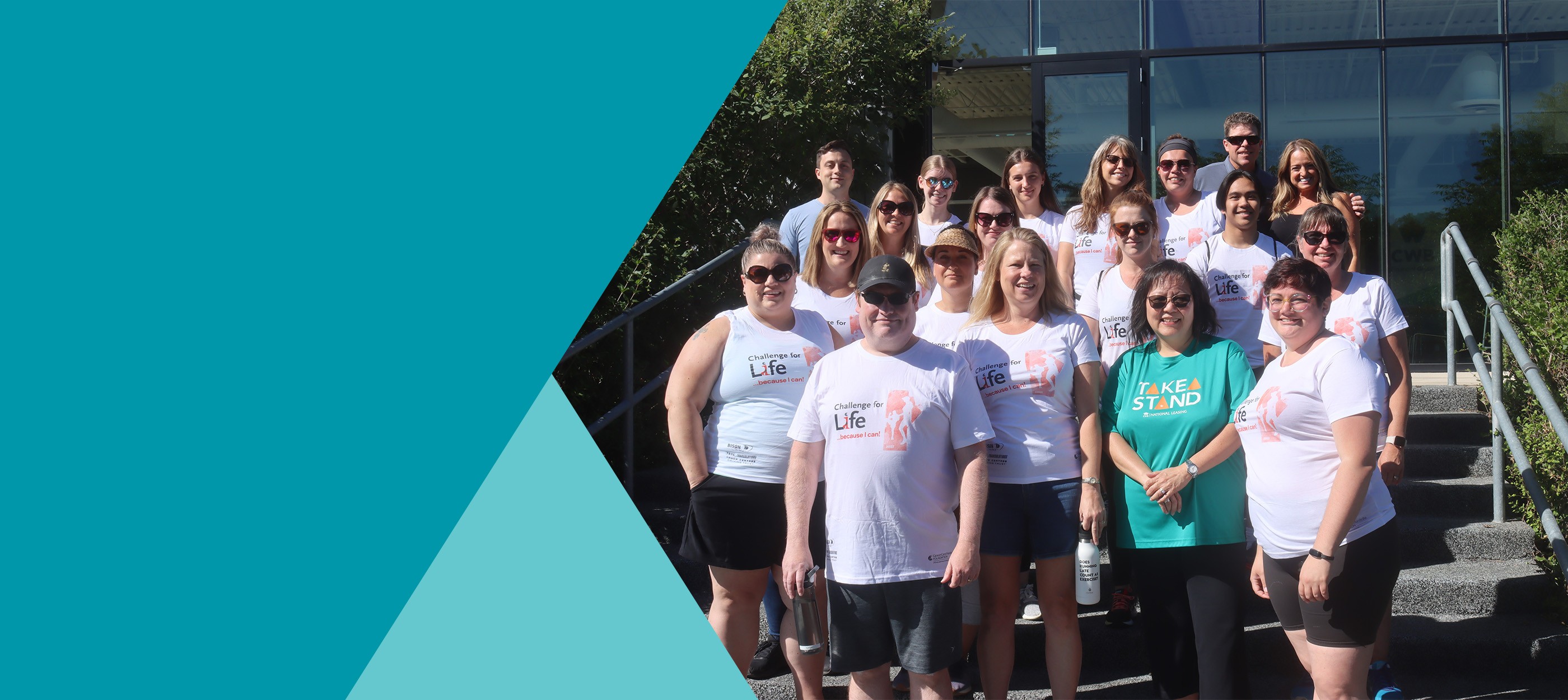 Challenge for Life 2022: CWB National Leasing joins the fight against cancer.

By: CWB National Leasing
For the seventh year in a row, Team CWB National Leasing came together to take on the Challenge for Life, a fundraiser to help Manitobans affected by cancer and their families.
Our crew raised funds from supporters and walked 5 km along the Lindenwoods Loop on a beautiful Winnipeg afternoon. With CWB National Leasing matching and adding to the employee-raised donations, we're proud to have raised $26,455 to support the many Manitobans who rely on CancerCare Manitoba's life-saving services.
Team captain Meagan Atwell, one of our Account Specialists, has organized our Challenge for Life efforts since day one. It's a cause that she believes in deeply.
"Our employees are encouraged to support and be active in the charities near and dear to their hearts," says Meagan. "For myself, I have many loved ones and family members who have been affected by various forms of cancer."
Meagan Atwell talks about why supporting Challenge for Life is so important to her and CWB National Leasing
The whole team had a blast raising funds for a good cause while improving their health through movement. Everyone chipped in with their sunny dispositions, and we enjoyed the beautiful day!
"Supporting CancerCare Manitoba in this wonderful event is something I look forward to every year," says Iris Jackson, Administration Supervisor. "I can't wait to join my coworkers at CWB National Leasing to #TaketheChallenge once again. Raising money and awareness for this cause while staying active and having a great time is an all-around win-win!"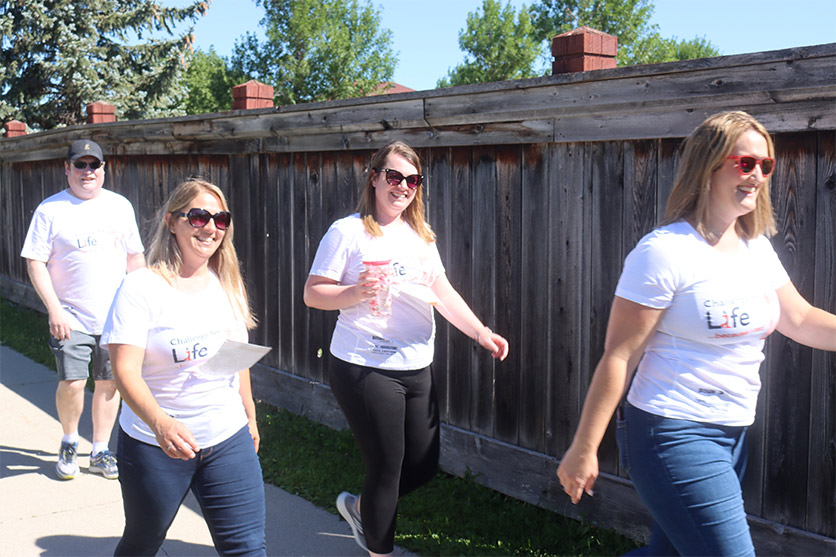 Staying hydrated and prepped for the sun, Team Teal marches on
With so many individuals and companies across Manitoba pitching in, this year's Challenge for life raised over $1 Million in total. We're proud to have played a small part in that impressive effort! Thank you to everyone who took up the challenge and helped make a difference. We wish the CancerCare Manitoba Foundation great success in its vision of changing the course of cancer.
Challenge for Life is one of many causes our staff contribute to as part of our Take A Stand program, which encourages employees to raise funds for the causes that matter most to them.
Learn more about how CWB gives back to the community through Take a Stand.
Financing made easy.
Contact us and we'll call you right away