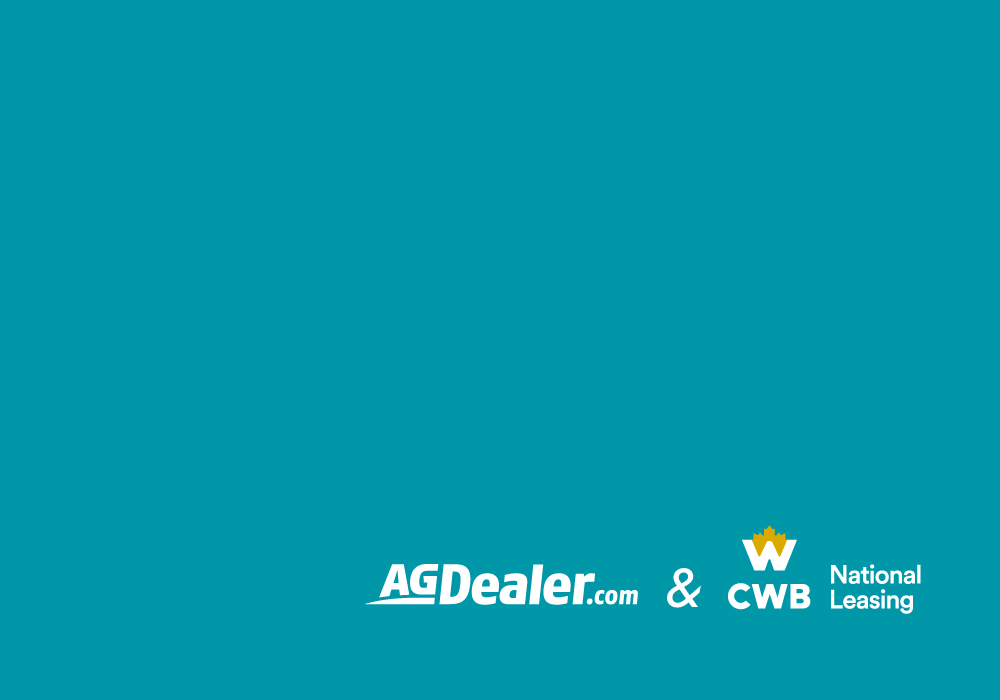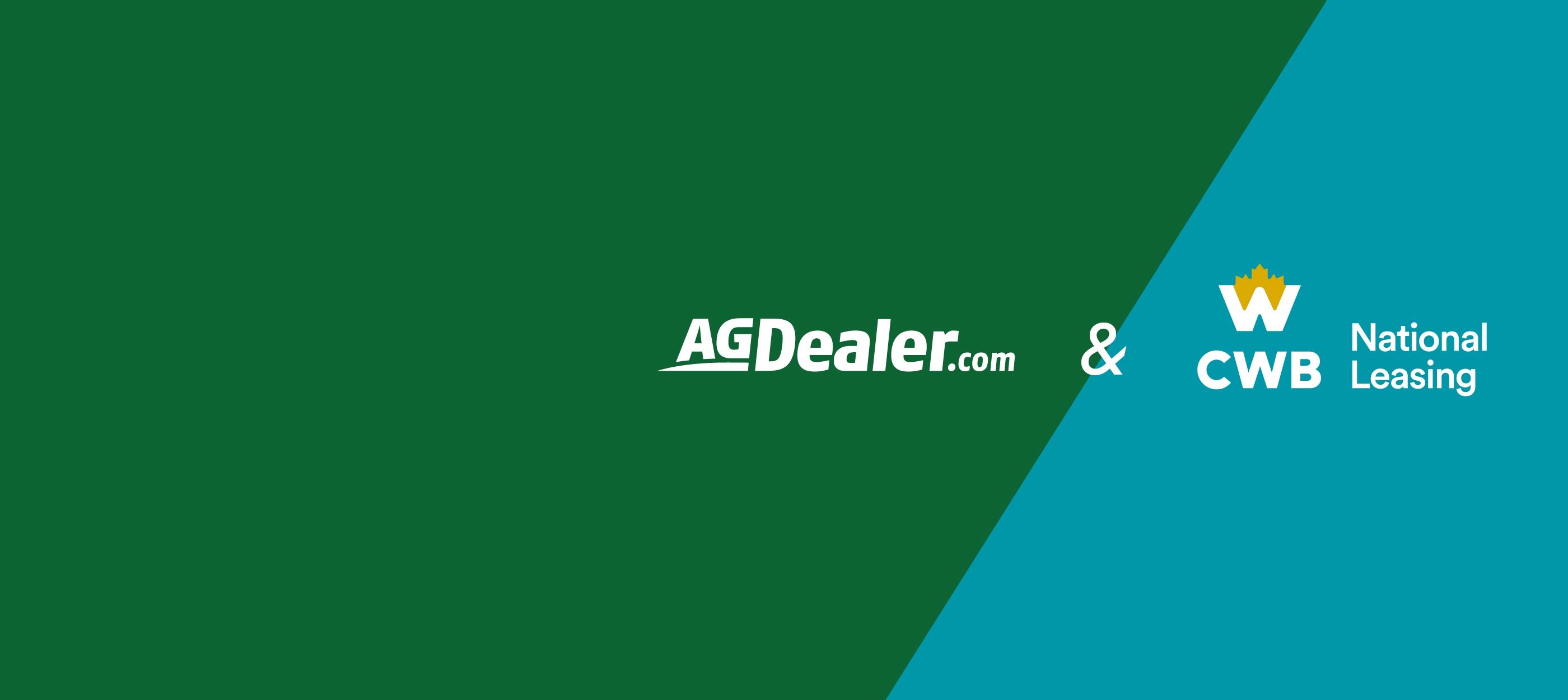 CWB National Leasing and AgDealer.com partner to benefit farmers

By: CWB National Leasing
Digital solutions on the farm and online are changing the way farmers do business.
The fall of 2019 meant a difficult harvest across many Canadian provinces, but as farmers begin preparing for the spring season, they'll have a much more convenient way to shop for their farming equipment thanks to a partnership between CWB National Leasing and Glacier FarmMedia's equipment listing site, AgDealer.com.
"We're really excited about this partnership," says Miles Macdonell, Senior Vice-president of sales at CWB National Leasing, adding, "now farmers shopping on AgDealer.com can access a payment calculator and online financing application powered by CWB National Leasing with just a single click."
Both AgDealer and CWB National Leasing have a deep understanding of the Agriculture business. Glacier FarmMedia properties include AgDealer's print and online publications, as well as The Western Producer, FarmZilla.com, Manitoba Co-Operator, Alberta Farmer Express, and tradeshows such as Canada's Outdoor Farm Show, Ag In Motion, among other Ag-focused business units.
"We are excited to announce the online financing and online shipping tools for our website, which will allow farmers and equipment buyers to explore financing and shipping quotes while browsing AgDealer.com," says Nathan Mitchell, Vice President of Listings – Glacier FarmMedia.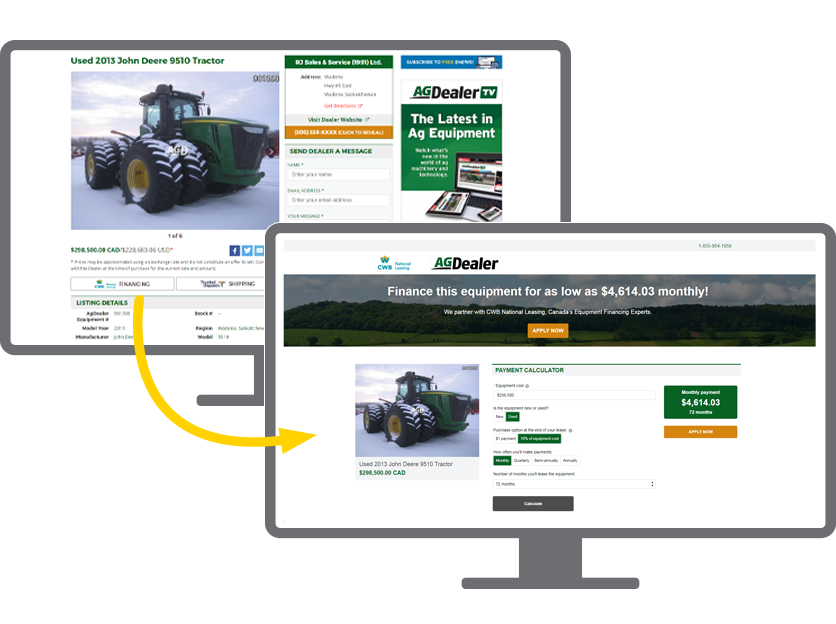 CWB National Leasing isn't new to working with farmers either. With over 42 years in business, we are now Canada's largest and longest standing equipment financing provider, with a significant portion of our customers rooted in Ag.
"Understanding our customers and supporting their needs is hugely important to us and agriculture is an essential part of our business," says Macdonell, "We have local account managers across the country who specialize in Ag, and now we've got a digital solution partner that makes sense for our customers."
The partnership comes at a time when farm equipment itself is increasingly going digital. Now farmers can take advantage of new digital solutions in their equipment and when buying their equipment.
In coordination with the online financing launch, Glacier FarmMedia is also launching a partnership with a new shipping partner, Trusted Dispatch.
Trusted Dispatch connects equipment shoppers with drivers headed in their direction, which provides a shipping opportunity with potential cost-savings for the farmer.
"At Trusted Dispatch, we take great pride in being selected as the preferred shipping solution for AgDealer's customers," says Dusty LaValley, CEO of Trusted Dispatch.
The AgDealer platform has long been a go-to resource for farmers looking to benefit from buying used equipment. The addition of online financing for used equipment is a feature CWB National Leasing adds to the site, allowing farmers to virtually check out with financing as a payment method after choosing a monthly or seasonal payment option.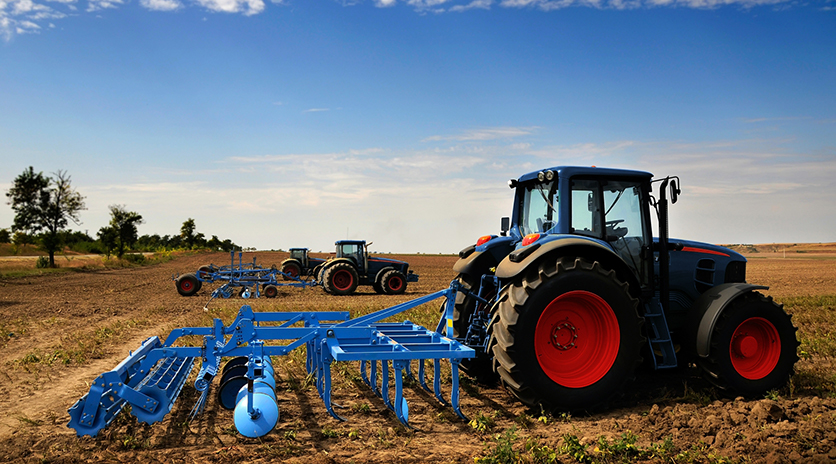 "A farmer can be out in the field on their combine, and also be shopping for, financing and even shipping needed equipment from their smartphone – it's really a great solution." says Macdonell.
If you're interested in learning about how you can offer online financing on your website, click the link below to email our digital marketing team and ask about our National Leasing Interactive tool, NLi Go!.
Email: [email protected]
Financing made easy.
Contact us and we'll call you right away