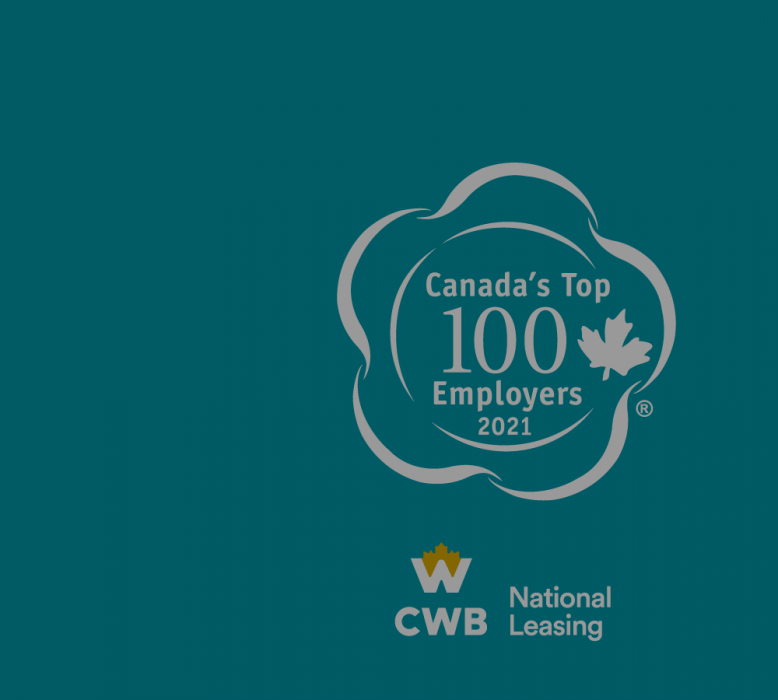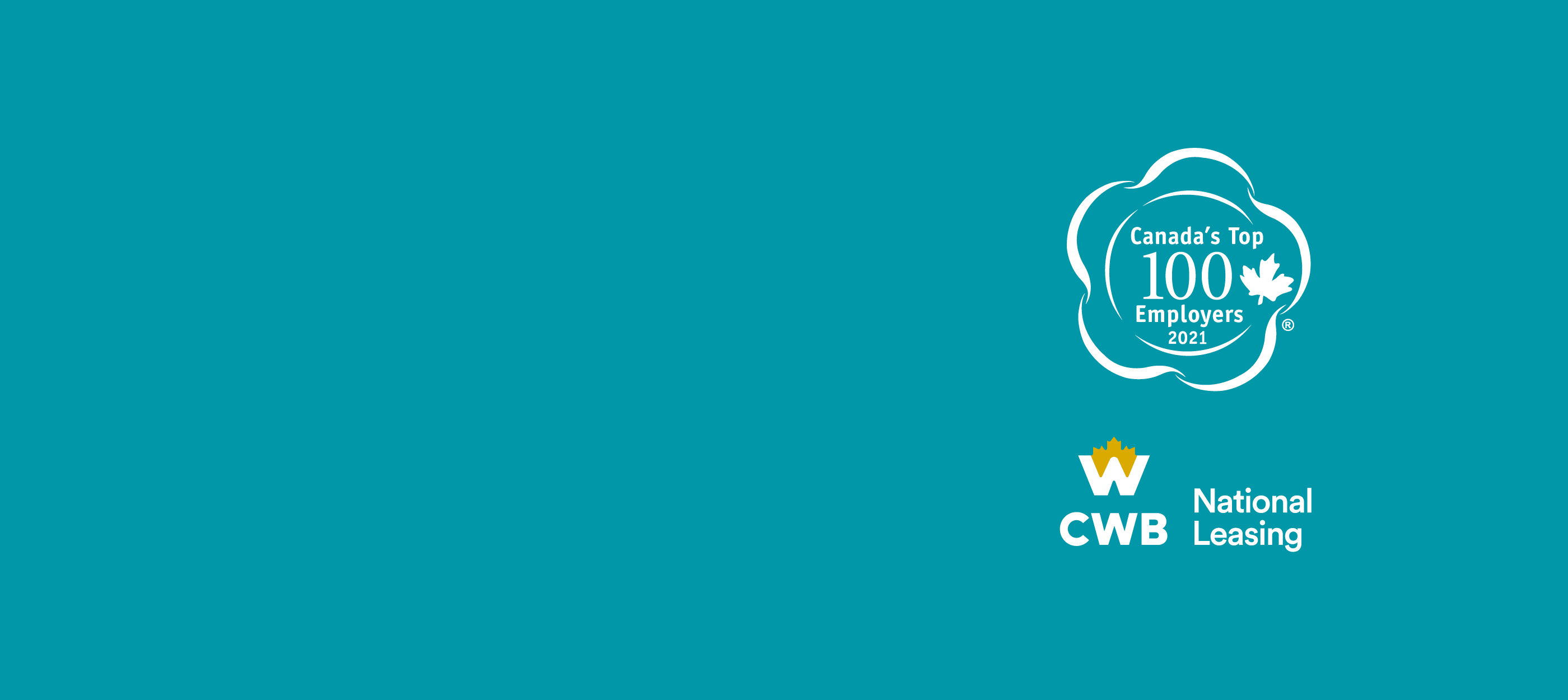 CWB National Leasing named one of Canada's Top 100 Employers for five years in a row

By: CWB National Leasing
Culture is key when it comes to being named as one of Canada's top employer
CWB National Leasing has a reason to celebrate – we've been named one of Canada's Top 100 Employers for the fifth year in a row! This prestigious recognition is a true testament to our evolving workplace culture, as we continue to grow and seek ways to create a fulfilling and meaningful working environment for our team members.
For 43 years, CWB National Leasing has been a household name in the equipment financing industry helping over 324,000 Canadian businesses to grow from the ground up. Today, we're the largest and longest-running equipment financing company coast to coast.
Over the past few years, we've been recognized repeatedly in regional and national awards for our culture. So how do we do it? What's in our blood?
"It's our people that steer CWB National Leasing in the right direction," says Michael Dubowec, President and CEO, CWB National Leasing. "That's how we've been named one of Canada's Top 100 Employers for the past five years."
When the COVID-19 pandemic first hit, ensuring the health and safety of our team members was a top priority. As a result, we were able to move all 300 of our head office team members to a safe remote working environment within days.
Though the pandemic has separated us physically, our culture still remains in-tact; key team members stepped up willingly and banded together to create an employee engagement committee, known as the Culture Crew, ensuring that we don't lose sight of what's important – our people.
This new committee meets weekly to discuss different ways of engaging employees both near and far, from focus groups to special interest groups to virtual coffees, and so much more!
"I feel lucky to be a part of the Culture Crew," says Melissa Conn, CWB National Leasing employee. "I really feel that this committee and its members are making a positive impact to the workplace and ensuring we're headed in the right direction through all of the uncertainty we're faced with."
CWB National Leasing is full of awesome team members who are making a difference like Melissa. "Looking for top talent takes time and effort, but things that take time are worth it," says Laine Jubinville, Talent Acquisition Manager. "We're always seeking people who bring diverse skills and experience to the table, people who are going to challenge the norm and people who are determined to make a difference in the place they work.
"Innovation, collaboration and creativity come from diverse candidate pools and employee groups. When woven into culture, employees feel welcomed and remain engaged."
So, there you have it. This is what's in our blood, the driving force behind CWB National Leasing. While 2020 has brought challenges like we've never faced before, our people and commitment to being a top employer will always remain a priority.
Financing made easy.
Contact us and we'll call you right away