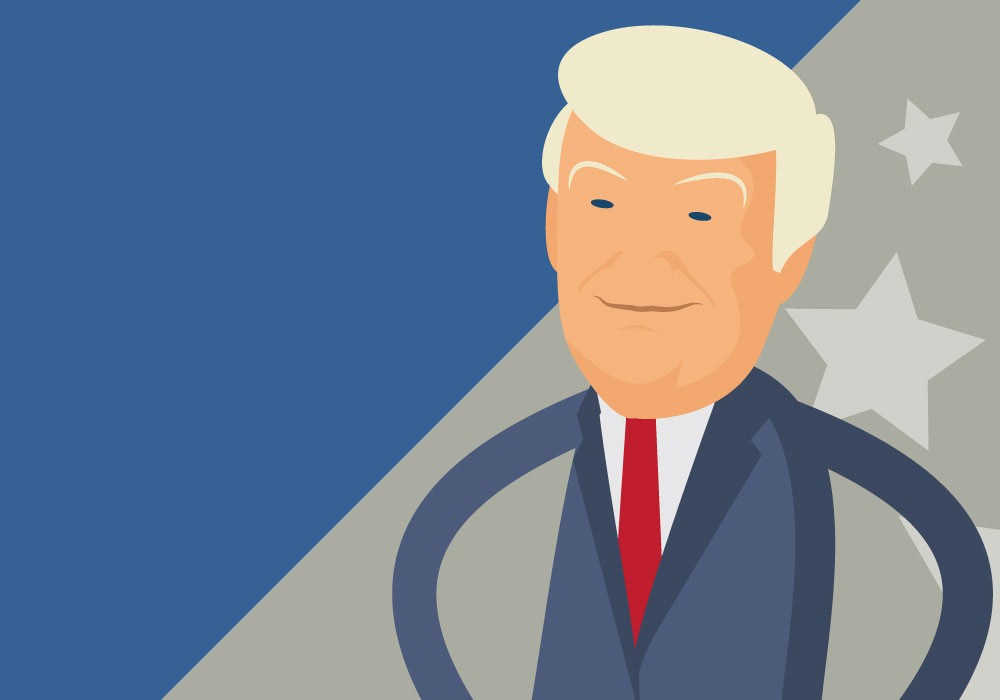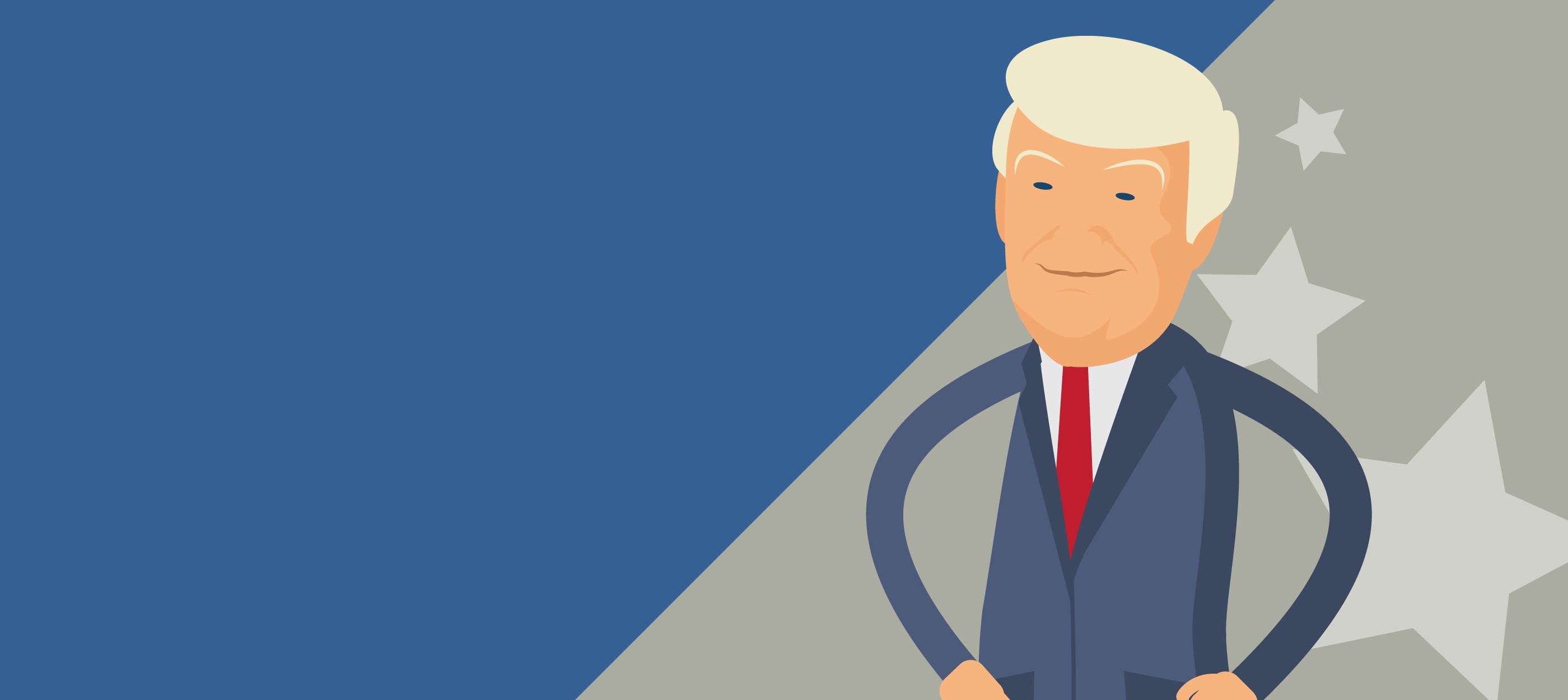 How Trump's trade policies could affect Canada's economy

By: James Burns, Freelance Financial Services Writer
It's been a little over a year since President Trump's inauguration, but he has already managed to make waves around the world with his trade policies. What effect could they have on Canada's economy?
Trump boasts he's done more in his first year than any other American president. While many opinion leaders contest this, he's put in place some policies that are changing the face of the American economy. Given Canada's close economic ties with the U.S., Trump's policies could have a considerable impact on Canadian businesses.
Trump's determination to tackle trade
Since long before taking office, Trump has been an advocate for protectionist trade policies. Since becoming president, he's stuck to those beliefs and imposed a number of changes including backing out of the Trans-Pacific Partnership (TPP), demanding a renegotiation of the North American Free Trade Agreement (NAFTA) and imposing tariffs on steel and aluminum.
TPP decision means less competition in new markets
In January 2017, Trump signed an executive order to formally withdraw from the Trans-Pacific Partnership (TPP) – a trade agreement between Canada, the U.S. and 10 other Pacific Rim countries. Trump argued the agreement would undermine the U.S. economy and its independence.
In spite of this, the remaining 11 countries formally re-signed the partnership in March 2018.
While this could contribute to an increased divide between Canada and the U.S. in terms of trade, it allows Canada to cultivate new trade relationships with other Pacific Rim nations.
Canada relies heavily on the U.S. for its exports, but it's not a one-way street: each country is the other's biggest export market. In fact, in 2016, the U.S. had a surplus of $12.5 billion in trade between the two countries.
Canada has been actively looking to reduce its dependency on the U.S. by signing trade deals with partners like the European Union (EU).
According to a report by public policy think-tank, CanadaWest Foundation, Canada can expect to see an even greater increase in its GDP and its exports than if the U.S. had been part of the agreement.
The report says a U.S.-free TPP could be better for the Canadian agricultural sector in general and beef producers in particular, giving them access to the Japanese market without American competition. The report believes that companies looking to export pork, poultry, fruit, vegetables and canola oil will also do well.
NAFTA negotiations
As promised in his presidential campaign, Trump re-opened negotiations on NAFTA, claiming that the deal was not fair for the U.S.
The U.S.'s reliance on Canada for exports means that Trump pulling out of NAFTA would be unlikely; however, if any of his demands are met, several industries could see an impact:
Softwood lumber and pulp
The U.S. has already imposed anti-subsidy and anti-dumping duties on Canadian softwood, amounting to around 27 per cent, as well as 22 per cent tariffs on Canadian newsprint.
Trump wants to scrap NAFTA's dispute-resolution panels, which have sometimes ruled in Canada's favour on softwood lumber and other trade issues. He wants American courts to handle trade disputes, though Prime Minister Trudeau considers the panels to be an "essential" part of any new NAFTA deal. In response, the Canadian government has been considering new markets for softwood exports.
Dairy and poultry
Trump has targeted Canada's dairy and poultry industries, which are protected by a supply-management system that fixes prices, production quotas and import tariffs.
When Wisconsin dairy producers brought up the issue with Trump, he said, "In Canada, some very unfair things have happened to our dairy farmers, and others, and we're going to start working on that. It's another typical one-sided deal against the United States."
If his demand to end Canada's supply management system is successful, it could have a huge impact on Canada's dairy and poultry farmers.
Retail
The American government wants Canada to raise the value of goods that Canadians can buy online from the U.S., without paying import duties and taxes, to $800 US. This is a huge increase from the current level of $20 CA.
This may be great news for Canadian consumers, but retailers are less enthusiastic. Karl Littler of the Retail Council of Canada (RCC) believes, "It would be a tax incentive for Canadians to shop literally anywhere else but here."
A study conducted by consulting firm PWC for the RCC estimates that lifting the threshold to $800 could bring more than 300,000 job losses. While the Canadian government is unlikely to agree to such a high threshold, any increase could have a negative impact on Canadian retail.
Auto manufacturing
The U.S. wants at least 85 per cent North American content and 50 per cent U.S. content in all vehicles that travel duty-free between NAFTA countries.
Currently, vehicles have to have only 62.5 per cent North American content to be duty-free, so this could have a considerable impact on the Canadian auto industry.
Steel and aluminum tariffs
When Trump announced import tariffs of 25 per cent for steel and 10 per cent on aluminum, Canada and Mexico were excluded. But not without a catch.
"We're going to hold off the tariff on those two countries to see whether we can make the deal on NAFTA," Trump said.
The insinuation that the U.S. would hold potential tariffs as a NAFTA bargaining chip led Trudeau to say, "We don't link together the tariffs and the negotiations with NAFTA."
However, with Canada being the biggest exporter of steel and aluminum to the U.S., Trump is clearly willing to do just that. How negotiations pan out could have a major impact on these industries.
What does this all mean for Canadian businesses?
There are several industry sectors that could feel some pain from Trump's policies, depending how NAFTA negotiations turn out.
The agricultural, steel/aluminum, lumber, retail and auto industries could benefit from modifying the way they operate and exploring new export markets to prevent or offset potential loss in business.
It's not all doom and gloom, however. A U.S.-free TPP could provide significant export growth potential for many Canadian businesses and, along with the EU trade agreement, lower Canada's reliance on the U.S. for exports.
---
James Burns is a freelance business writer. With a background in journalism, financial services and marketing, he writes for a wide range of companies across the financial services spectrum. His articles and blogs provide financial advice to small and medium-sized businesses, as well as consumers.
Financing made easy.
Contact us and we'll call you right away