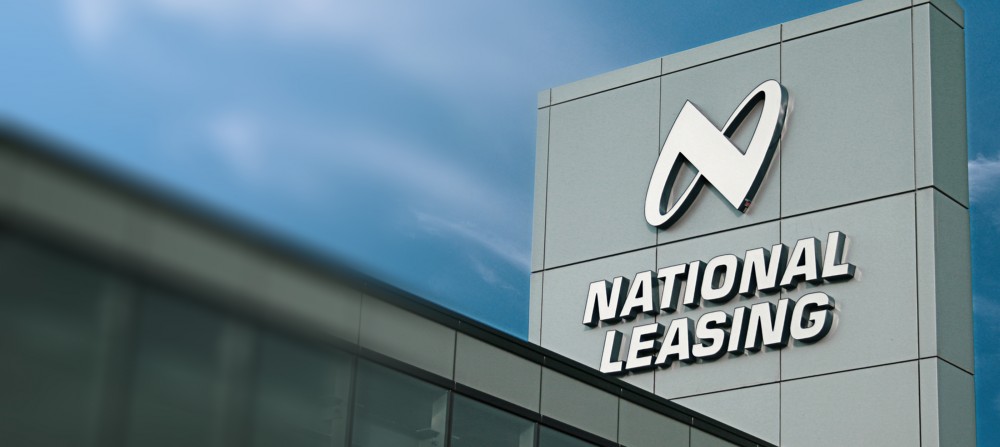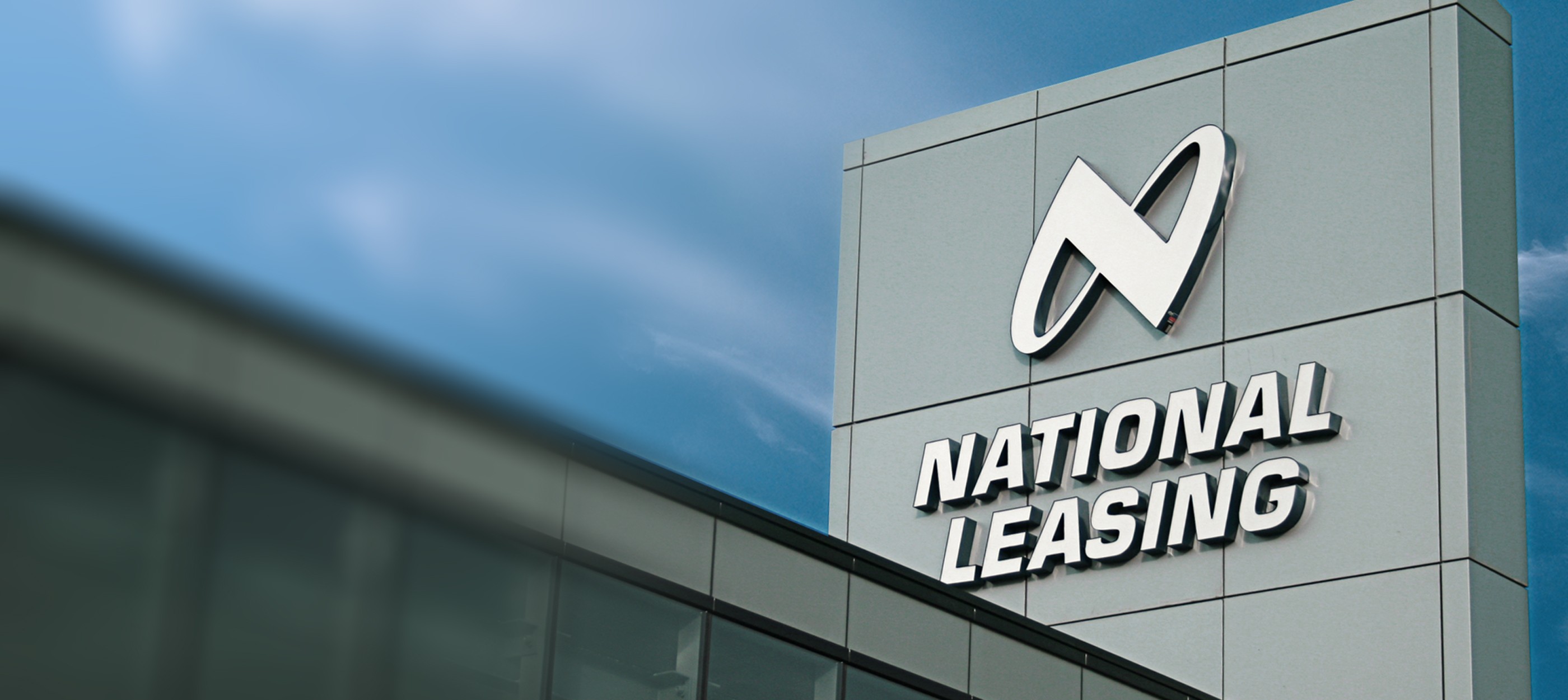 Local firm shows how to achieve aims effectively

By: CWB National Leasing
The new year has begun, and many of us have been very conscientious about making a set of personal resolutions to improve our lives.
Unfortunately, except for a very few dedicated and motivated people, most of our resolutions are abandoned within the first three months. Why is that? If we were honest with ourselves, one key reason may be that we really weren't ready to change our habits. A second cause may be we set unrealistic expectations and then get discouraged to the extent of abandoning the goal instead of making adjustments. And thirdly, one reason may be that we didn't have a role model.
The same kind of goal challenge exists in organizations, and that's why many leaders seek out leaders and organizational role models that are known to have created award-winning organizations. These leaders know how to create and attain realistic goals. They know how to create synergy and high performance. Take our own homegrown, Winnipeg-based, CWB National Leasing for example. One of the first firms in the car-leasing business (1977), CWB National Leasing set its sights on national expansion and accomplished this goal through broker relationships, mergers and acquisitions.
Today, the company is indeed Canada-wide and its leaders have continued to expand its products and services to meet the needs of a changing economy. In fact, CWB National Leasing is no longer in the car-leasing business at all but instead, it has grown into one of the largest commercial equipment lessors in small- to mid-ticket transactions with specialist services in agriculture, health care and the golf industry.
The company has approximately 275 employees, many of whom are long-term, such as the newly appointed, highly motivated and charismatic president, Tom Pundyk who, with Nick Logan, founded the company in 1977. Grant Shaw, a 15-year veteran at CWB National Leasing who now holds the position of vice-president of corporate development, strategy and culture, is typical of the variety of career paths available through the company.
CWB National Leasing is not only a role model for successful change and growth; it's also a role model for human-resource management. For instance, in November 2013, the company was once again recognized as one of the top 50 best small and medium employers in Canada for the seventh consecutive year. Over the years, it has also been named one of Manitoba's Top 15 Employers (Maclean's magazine), one of Canada's Most Admired Corporate Cultures -- Regional Award (Waterstone Human Capital) and one of Canada's 50 Most Engaged Workplaces (Achievers).
It's well-known role models can significantly impact an individual's choice of career, and I sincerely believe the same applies to organizations. So, let's take a moment and find out what makes CWB National Leasing such an excellent role model; what can we learn from them?
One of the first things that struck me during my recent attendance at the CWB National Leasing regular full-staff monthly meeting was the bright working environment. Its large, open-concept office formation is exceptionally quiet with the workspace organized so employees can have focus, yet can speak to each other without hiding behind the high walls of a cubicle. Need to have a private meeting? Just gather your folks and take advantage of any of the brightly lit and fully equipped meeting rooms, each named for a Canadian province. Even the senior executives are simply tucked into an attractive corner; no closed office doors for anyone.
Physical layout is one thing, but how does CWB National Leasing attain such high levels of employee engagement? The answer is simple; by engaging employees in every way possible. Employees were asked for input into the design of the new building and so you will see a fully equipped gym and extra studio space, which allows for yoga and Pilates exercise classes. Two bicycles sit ready at the back door for anyone who wants a quick, refreshing ride, while a croquet set lures employees outside for a game and fresh air. Looking past the building, you'll see a complete backyard baseball diamond ready for summer team fun. Winter is also full of activity, including company hockey clubs.
One of the key success elements I admire in CWB National Leasing is its ability to maintain that highly prized, family-oriented culture. Communication is very open, accompanied by a monthly all-staff meeting where employee success is vigorously recognized. Company finances are also shared, so everyone is in the know. Personal growth and development are encouraged by inviting individual employees to take on new roles such as acting as the meeting MC. Another individual might tell interesting personal stories as a means to welcome and introduce new employees. Teams of employees co-ordinate the staff lunch while a fresh crew quickly cleans up. Just like in a family, everyone chips in to help.
Yet, employee engagement activities don't stop with a monthly lunch. In fact, there is a large group of employees involved in the annual United Way campaign, while a group of gardeners grows herbs in the backyard as well as a "grow-a-row" for Winnipeg Harvest. Finally, the gardening team also cruises the company grounds to spot areas needing TLC. Everyone plays a role in ensuring the beauty of their workplace.
Community sharing is also part of the culture at CWB National Leasing. The corporation contributes a charitable gift of one per cent of pre-tax profit distributed over 40 organizations. Employees are encouraged to gain leadership experience by volunteering on community boards. Professional development is also emphasized with a number of individuals currently engaged in insurance certifications. Leadership education is also paramount. For instance, the implementation of a program called results-centred leadership has been delivered over a 12-plus-year time frame and has served to create a consistent coaching leadership style rather than policing employees for failure.
As you can see, Nick Logan and Tom Pundyk's leadership over the past 35 years has ensured CWB National Leasing employees are empowered to provide the best customer service in the industry. These two individuals lead by example and have been successful in instilling mentorship and coaching principles throughout the organization. They believe an investment in people will drive innovation and improve performance, and they've proven it.
At the same time, they believe leadership doesn't just require vision and inspiration; it requires persistence in navigating through good times and bad in order to reach their goals. So, what's the result? Excellent individual and corporate performance, long-term dedicated and energetic employees, low turnover, a lineup of individuals wanting to work for CWB National Leasing and a reputation as a role model for employee engagement.
It's no wonder CWB National Leasing, recently purchased by Canadian Western Bank (2010), is an award-winning company and a role model for all of us. Check them out; they love to share their ideas.
Source: interview with Tom Pundyk and Grant Shaw, CWB National Leasing.
Barbara J. Bowes, FCHRP, CMC, CCP is president of Legacy Bowes Group. She can be reached at [email protected]
Republished from the Winnipeg Free Press print edition January 3, 2014
Financing made easy.
Contact us and we'll call you right away