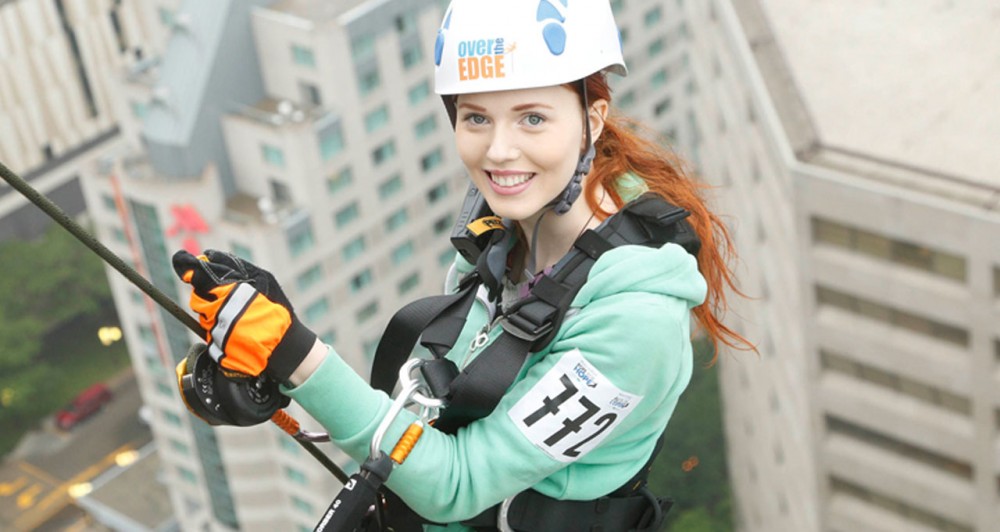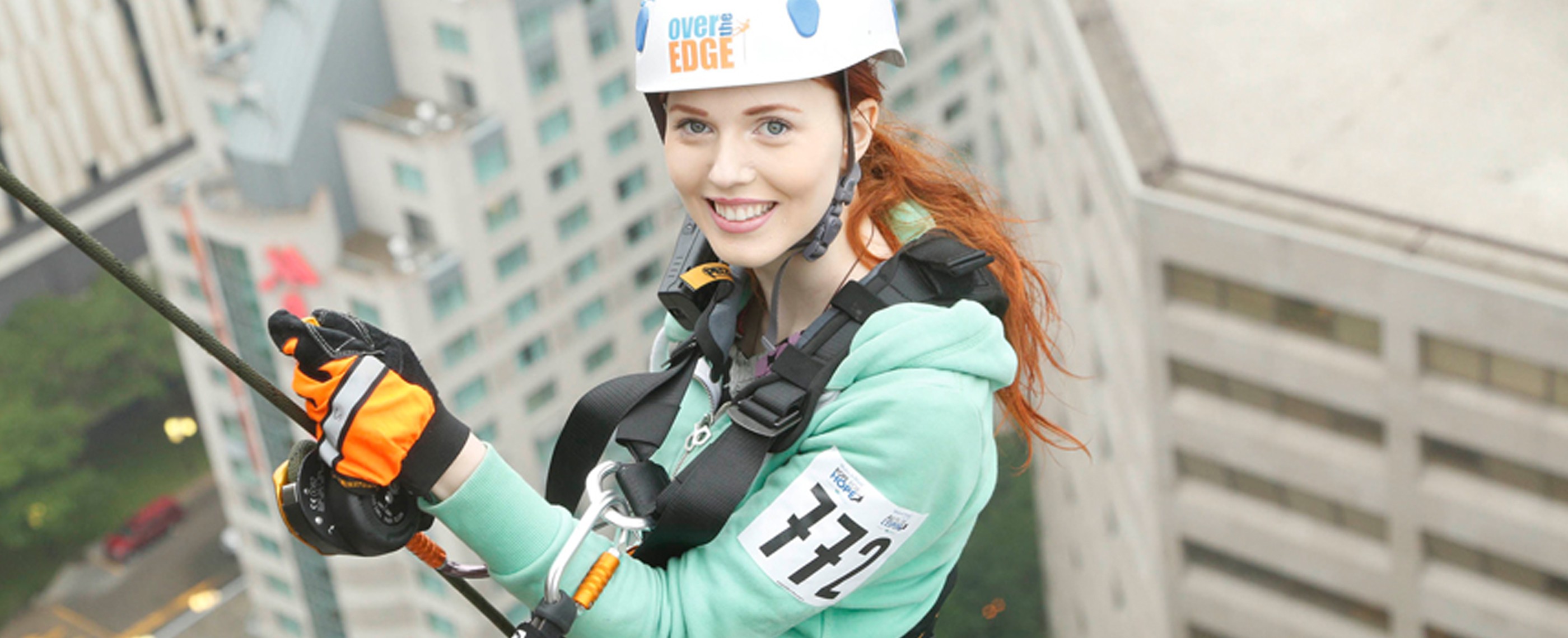 Making wishes come true for kids who need it most

By: Janet Seniuk, Public Relations Coordinator
"2013 started off as the most horrible year of my life, but thanks to Make-A-Wish®, I can say that 2013 was the best year of my life."
Avalon's Story
Avalon was diagnosed with Anti-NMDA (N-methyl D-aspartate) receptor encephalitis when she was 16. She spent a significant amount of time in the hospital, at doctor's appointments, and having ongoing treatments.
On Avalon's 17th birthday, her parents surprised her at school with a bouquet of green balloons and shamrocks and the news that Make-A-Wish® was sending her to Ireland. For a young history-loving travel enthusiast, this was a dream come true.
Avalon and her dad began their trip in Dublin, where they took in the fascinating history, culture, and music. They went on to tour the rolling green hills, explored the coast, and visited Blarney Castle.
On June 12, 2015, two years after her trip to Ireland, Avalon rappelled down Toronto City Hall to raise money for Make-A-Wish® – that's her in the photo above!
Making Wishes Come True
Make-A-Wish® Canada grants wishes for kids across the country battling life-threatening medical conditions. To date, it has granted 5,787 wishes ranging from a trip to Churchill, Manitoba to see polar bears to a day spent with music superstar Taylor Swift.
Every summer, Make-A-Wish® puts all its efforts into Rope for Hope – a Canada-wide fundraising event taking place in eight cities where brave participants raise money to rappel down skyscrapers. Our parent company, Canadian Western Bank Group (CWB), is now Rope for Hope's national presenting sponsor, and CWB National Leasing has joined in the efforts to support Make-A-Wish®.
Getting involved with Make-A-Wish® alongside CWB has given us the chance to do some very cool things, including helping a young Leukemia patient fulfill her wish.
Anita's Story
Anita is 15, from Richmond B.C., and she dreams of travelling. She says seeing a new place is the most fun thing you can do, and Mount Fuji in Japan had always been a destination at the top of her list. This past March Anita got to cross it off when CWB sent her and her parents on the trip of a lifetime through the Adopt-A-Wish® program. The two of them took in the sights around Tokyo and went on a bullet train trip to Mount Fuji and Lake Ashi.
Anita's dad was grateful for the experience.
"Thank you for bringing joy and excitement at a time when families feel confused and hopeless. It was perfect."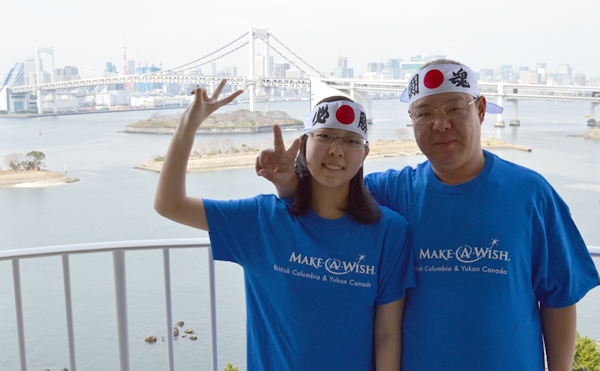 Anita and her dad in Japan

Lending a Hand
Stories like this are the reason we're so happy to be involved with Make-A-Wish® and the phenomenal work it does for families with children facing life-threatening medical conditions. A number of CWB National Leasing employees volunteered at Rope for Hope events this summer, and a few even braved the rappel. We'd like to send a shout out to all of our fantastic Rope for Hope rappellers and volunteers – thank you so much for helping make wishes come true!
Rappellers
Volunteers
With your help, Make-A-Wish® will be able to make even more wishes come true – something Carol Stubits, Sales Manager, is thrilled to contribute to.
"It's easy to get wrapped up in things at the office – when all you can think about is getting that thing done by Thursday," she says. "That thing seems pretty insignificant, though, when you hear a story like Avalon's or Anita's and remember what's really important. It's wonderful to work for a company that encourages us to participate in events like this."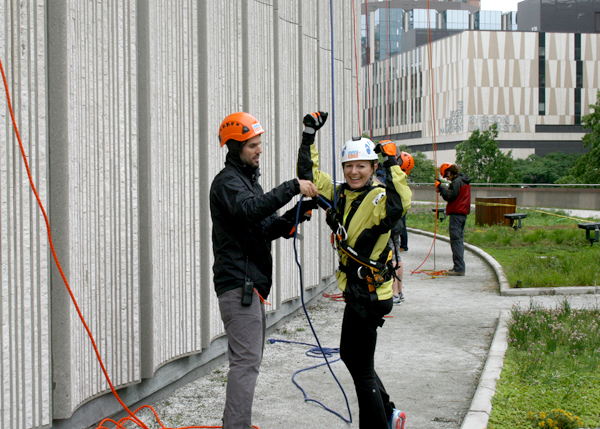 Carol Stubits, seconds after finishing her rappel down Toronto City Hall

Rope for Hope 2015 wrapped up on Wednesday with its final event in Edmonton. With all of this year's events combined, Make-A-Wish® is on track to reach its fundraising goal of $1.2 million – that's a lot of wishes! We've had a blast taking part in Rope for Hope this summer, and we're already thinking about bigger and better ways to get involved next year.

Financing made easy.
Contact us and we'll call you right away