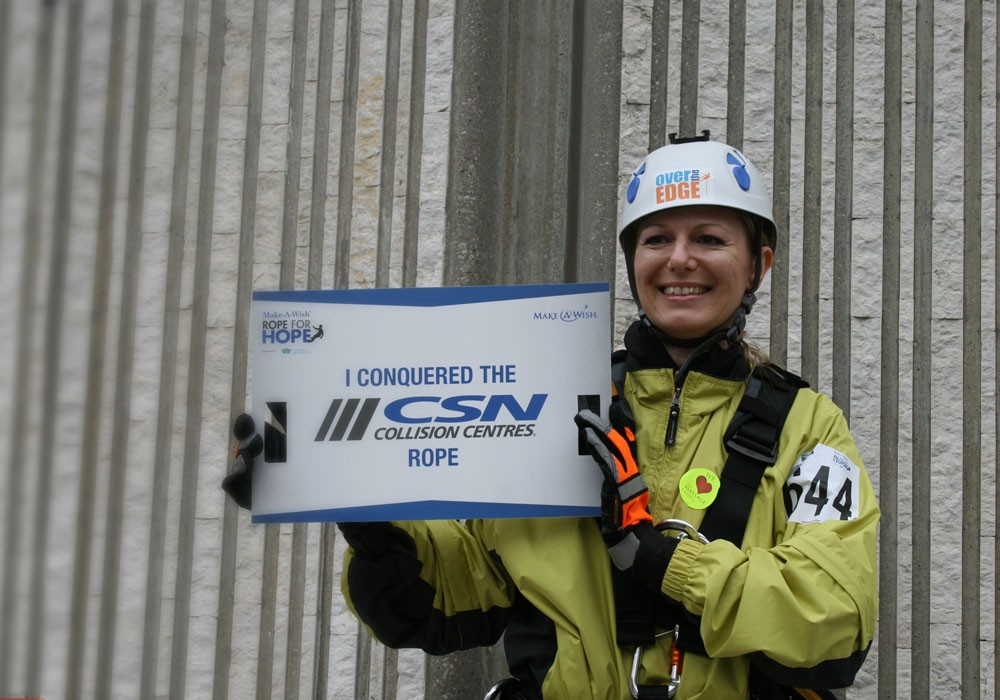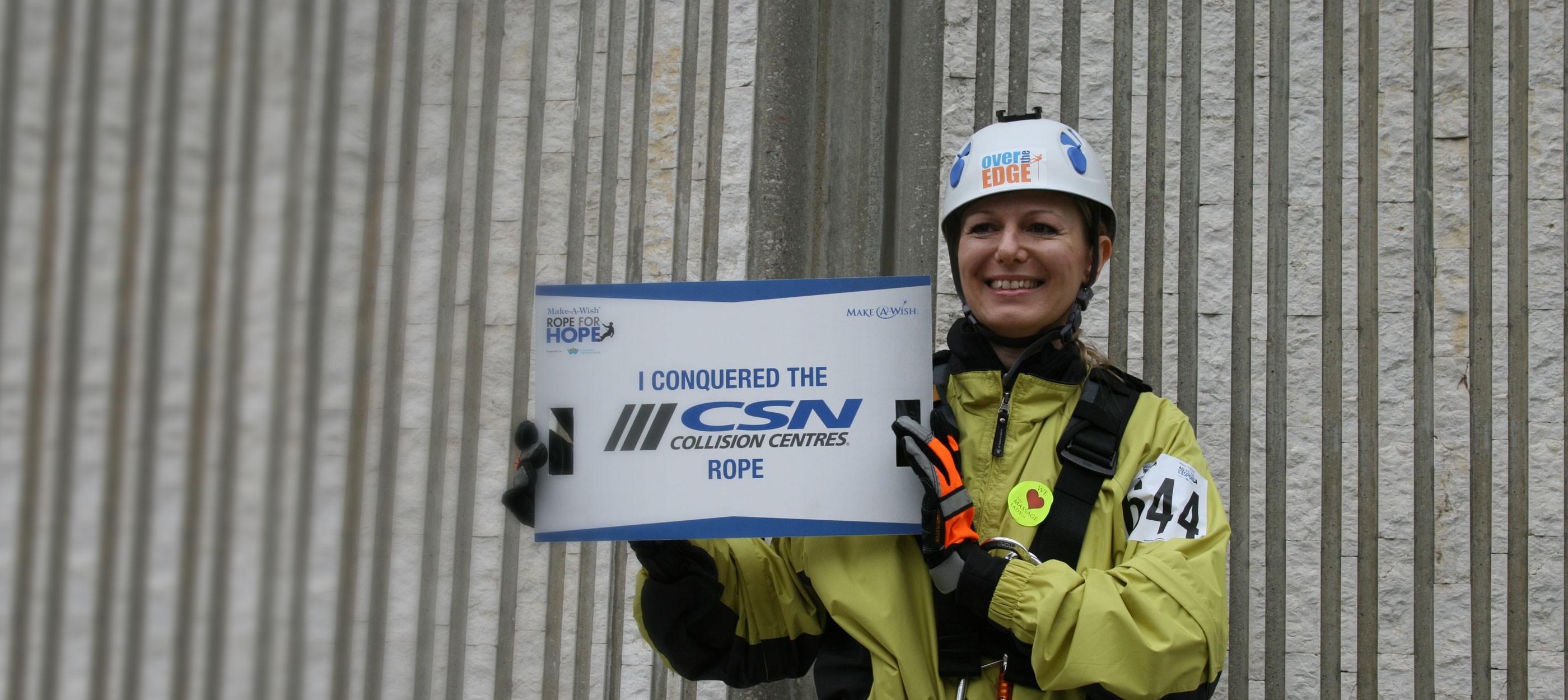 CWB National Leasing announces national sponsorship of Make-A-Wish® Canada's "Rope for Hope"

By: Janet Seniuk, Public Relations Coordinator
In eight cities across Canada this summer, 700 daredevils will rappel down skyscrapers to make wishes come true for kids who need it most. This is all part of Make-A-Wish® Canada's signature fundraising event, Rope for Hope.
Under the Canadian Western Bank Group flagship, CWB National Leasing has signed on as the event's national sponsor for the next three years. See more.
"Make-A-Wish® grants life-changing wishes of courageous kids around the globe," says Chris Pon, Vice President, National Alliances & Branding, Make-A-Wish® Canada, an affiliate of Make-A-Wish® International. "As the world's largest wish-granting organization, we serve children in 50 countries and have granted over 350,000 wishes since our inception in 1980."
CWB National Leasing entered into its partnership with Make-A-Wish® Canada after a survey revealed the most important cause for employees – helping kids who need it most. Rope for Hope falls directly within this area of community support, along with many other initiatives CWB National Leasing supports focused on kids in need.
Rope for Hope 2015 kicks off with events in Montreal and Vancouver on May 29, and continues throughout the summer with events in Ottawa, Toronto, Halifax, London, Calgary, and Edmonton. The national fundraising goal for this year is $1.2 million.
A number of CWB National Leasing employees will be volunteering at Rope for Hope events across the country, and four adventurous employees have decided to brave the rappel.
Combined, these four fearless souls will be rappelling down 88 stories. But that's not all they're doing to help make dreams come true. Each participant is required to raise a minimum of $1,500 to take part.
"CWB National Leasing is extremely proud of its participants and volunteers for sharing their time, fundraising efforts, and rappelling skills to support this fantastic cause," says Miles Macdonnell, Senior Vice-President, Sales, CWB National Leasing, whose team is leading the company's fundraising and volunteer efforts.
"Make-A-Wish® Canada has set a goal to grow wish-granting in Canada so every eligible child has the opportunity to have their wishes fulfilled, and CWB National Leasing could not be more thrilled to support this goal through Rope for Hope."
About CWB National Leasing
CWB National Leasing is Canada's equipment leasing expert. With agriculture, medical, golf, construction, transportation and commercial equipment specialists, CWB National Leasing provides a full range of financing options to over 50,000 Canadian businesses. As a wholly-owned affiliate of Canadian Western Bank (TSX: CWB) CWB National Leasing is a proud member of the CWB Group of companies. Get the full story at nationalleasing.com.
Financing made easy.
Contact us and we'll call you right away