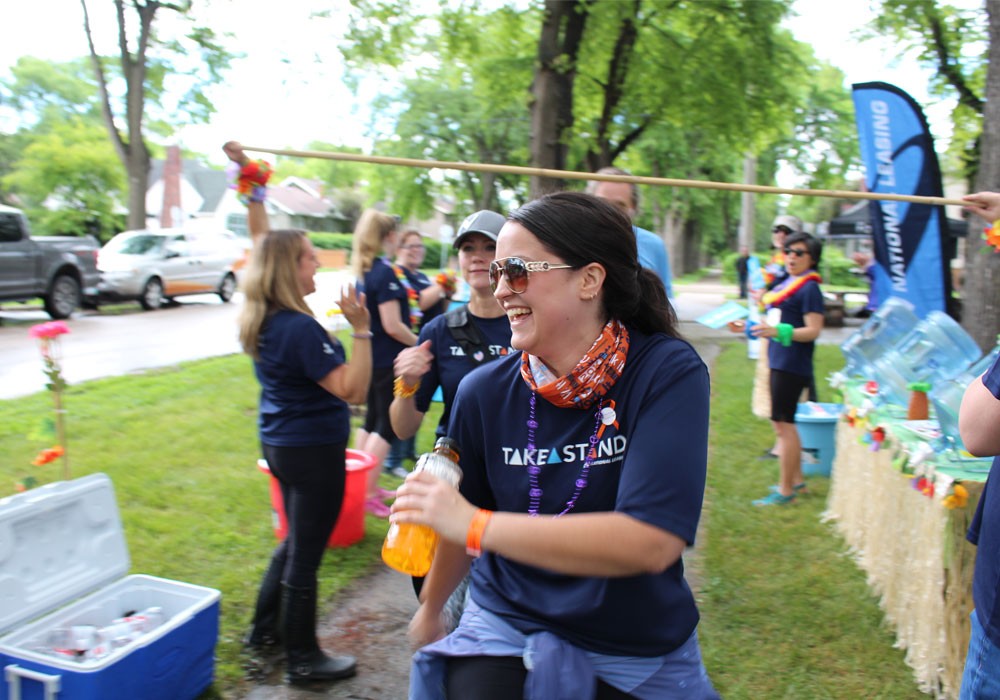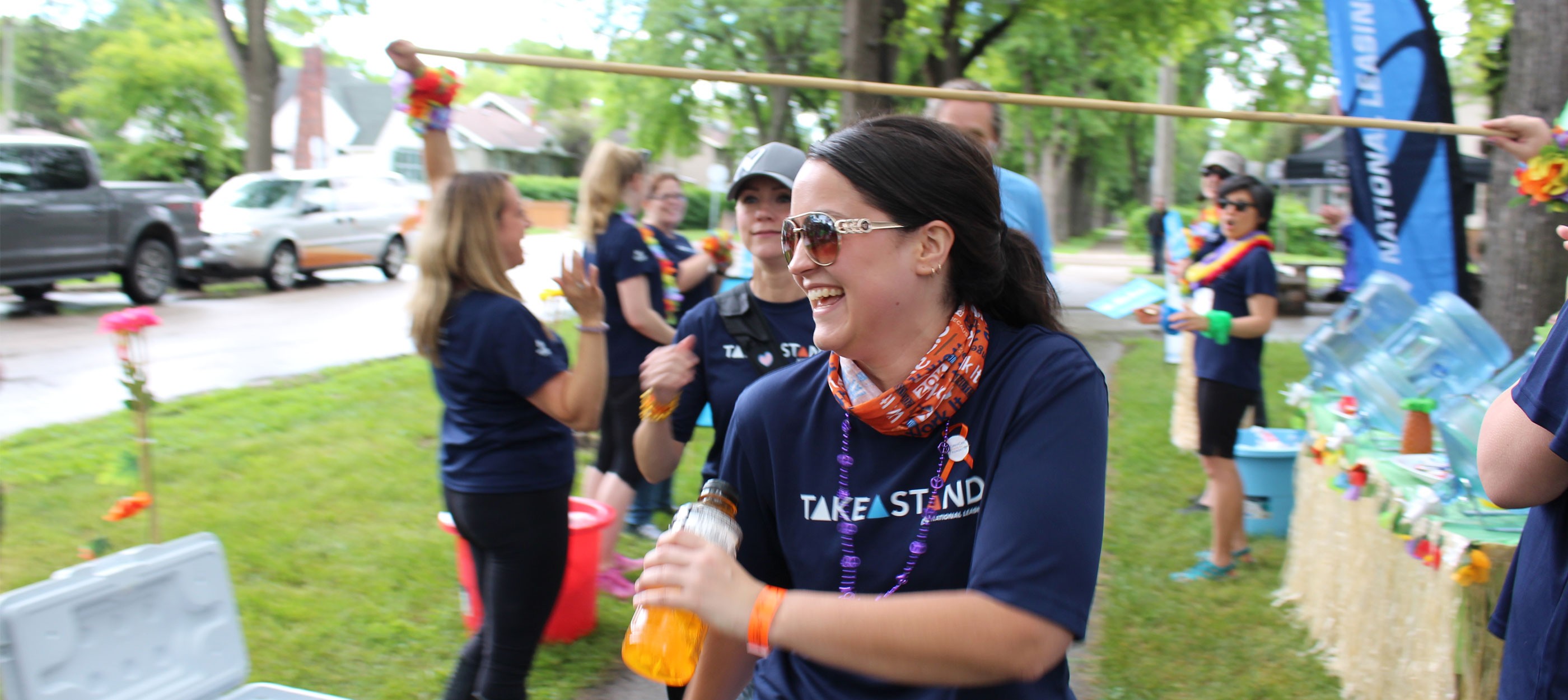 CWB National Leasing employees take the Challenge for Life

By: Janet Seniuk, Public Relations Coordinator
On Saturday, June 10, a 22-person CWB National Leasing team and 10 enthusiastic volunteers took the Challenge for Life to support Manitobans facing cancer.
The team walked 20km and raised over $21,000 for CancerCare Manitoba Foundation's premiere fundraising event.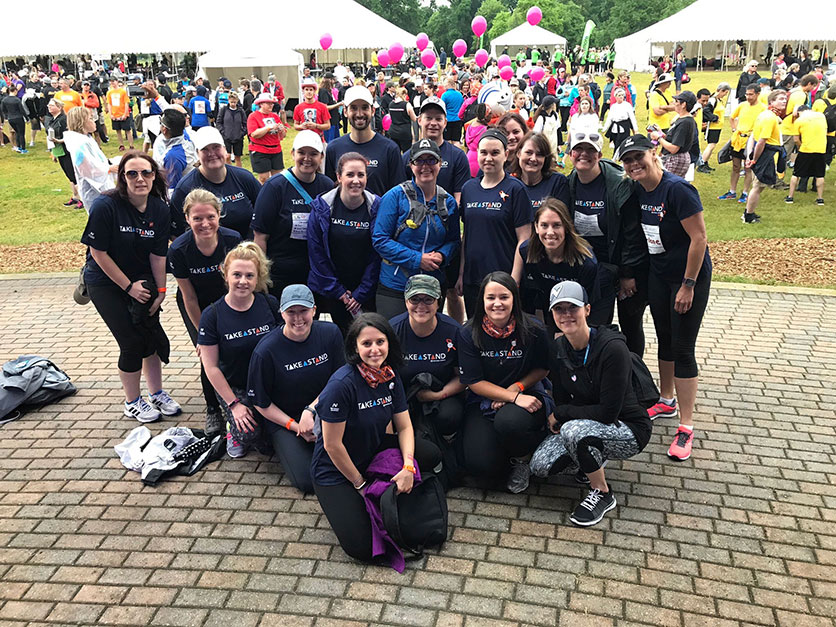 CWB National Leasing's 2017 Challenge for Life team
"I've had friends and loved ones affected by this disease and taken far too young," says Fenessa Parker, CWB National Leasing's Challenge for Life team co-captain. "I've learned no one is immune and this disease does not judge or discriminate – it just takes without mercy. The 'it won't happen to me' does not apply here. Contributing to Challenge for Life helps spread this message, increases awareness and importance of prevention and helps create more tomorrows for those who have been diagnosed. As much as I love participating, it's my greatest hope that one day it won't be needed."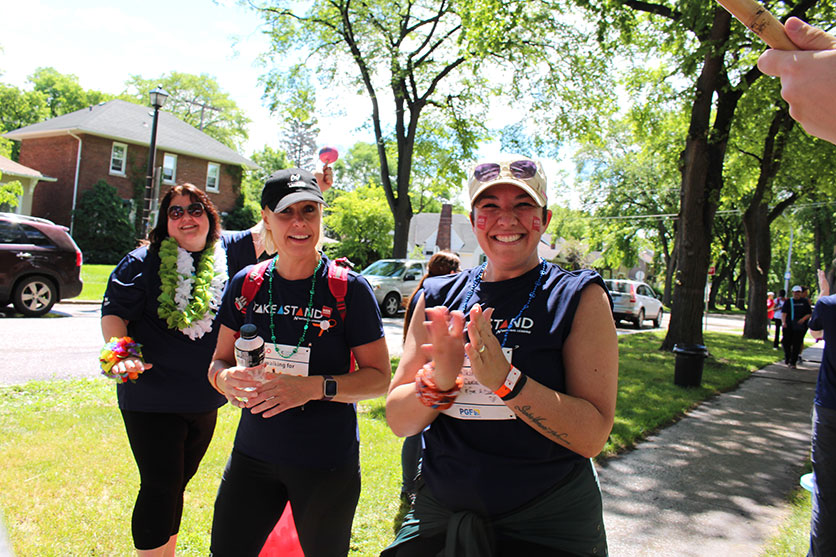 Fenessa Parker, right, and Tina Rochon of CWB National Leasing's Challenge for Life team make their way into the final stretch of the 20km walk.
2017 was a milestone year for Challenge for Life; it celebrated its tenth year, brought in nearly 900 participants, over 300 volunteers and 14,000 donations, and broke the $1 million mark for its first time.
"What a wonderful day we shared together at the tenth anniversary of Challenge for Life in support of the many, many thousands of Manitobans who have been touched by cancer," says Patti Smith, Chief Development Officer, CancerCare Manitoba Foundation. "We're extraordinarily grateful to CWB National Leasing for its support with this very special, one-of-a-kind event."
In addition to supporting an employee team, CWB National Leasing sponsored a checkstop on the 15th km of the walk route where 10 volunteers transformed the front lawn at Queenston School into a Hawaiian Luau and cheered loud.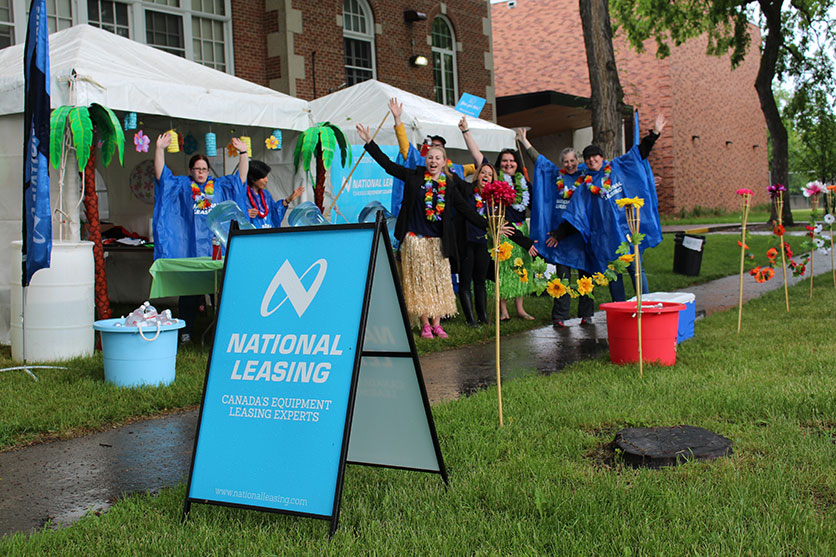 CWB National Leasing volunteers cheer on Challenge for Life participants as they reach the 15th km
"I get so much joy from seeing so many people working toward a cancer free life," says Caroline Thomas, CWB National Leasing volunteer. "Cancer took my mom from our lives, as it does so many loved ones from their families, so I intend on taking as many roads needed to see change."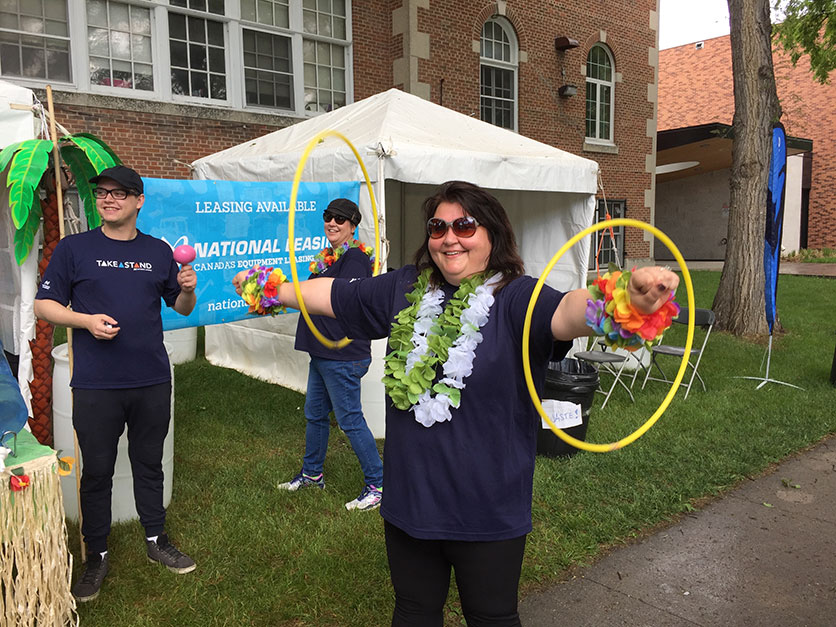 Caroline Thomas getting ready to cheer on walkers at CWB National Leasing's checkstop
"Another reason I volunteered was to meet new wonderful people and get to know my co-workers," says Caroline. "One of the things my mom always told us was 'life is wider than it is long'."
Challenge for Life continues to grow in participants and fundraising every year. Over the past decade, the event has raised $9 million to contribute to CancerCare Manitoba's industry-leading treatment for Manitobans facing cancer.
Financing made easy.
Contact us and we'll call you right away