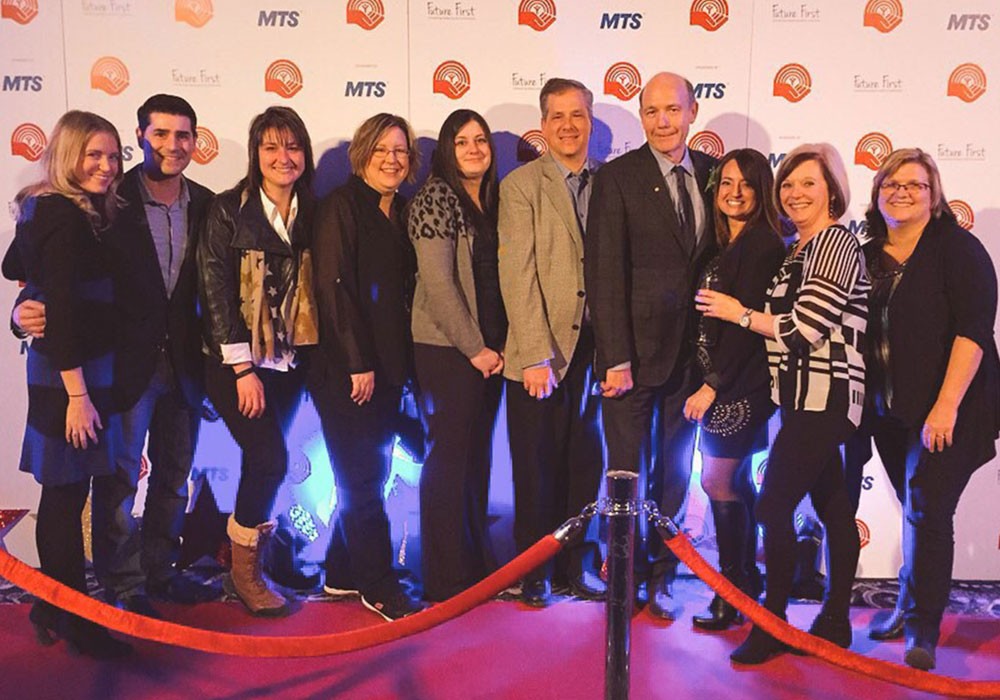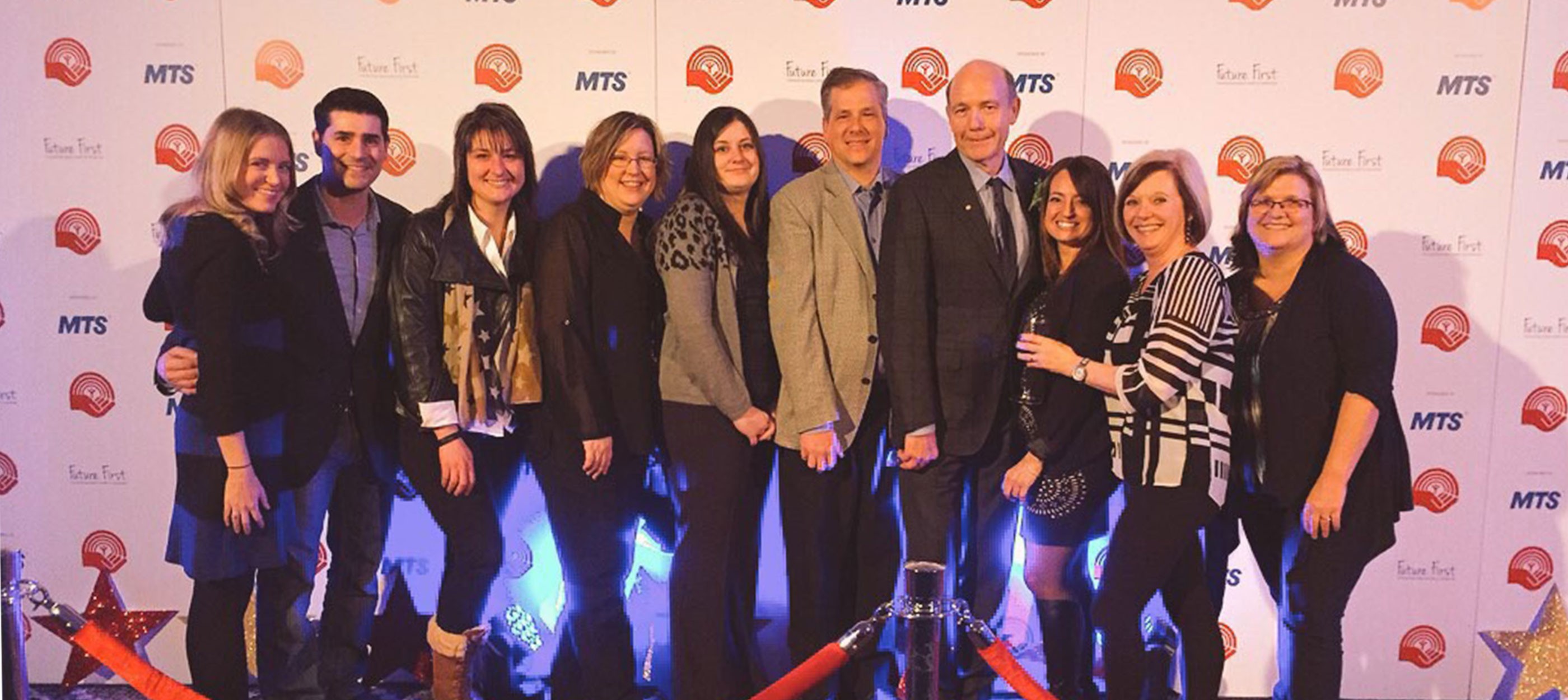 CWB National Leasing employees work to create a united Winnipeg
By: Jani Sorensen, Manager, Communications & Brand
Creating The Plan to End Homelessness in Winnipeg might seem impossible to some, but not to the United Way Winnipeg.
They put together a task force of corporate leaders, government officials, professors and not-for-profit executive directors and made it happen. And now that the plan has been created, they will start to execute its action plan and we will see the needle shift on moving people from poverty to possibility.
This is why CWB National Leasing annually supports the United Way Winnipeg fundraising campaign. It is an organization that examines the fabric of our community and creates long-term strategic solutions to help people who need it most. It also takes on the burden and overhead of fundraising. This allows individual agencies with the time to manage immediate issues on the front lines. Simply put, it is the united way.
"The United Way makes Winnipeg a stronger place for us all to call home," says Tom Pundyk, President and CEO, CWB National Leasing, who also sat on the 2014 Cabinet as Co-chair of the Major Donor Committee.
"Over the decades that CWB National Leasing has supported the United Way, we have seen a number of key agencies improve and grow. When you see the results of that growth and the positive impact they make, it reinforces why we continue to fundraise and donate each year."
The 2014 campaign was no different. CWB National Leasing employees fundraised and donated more than ever before. The company matched each gift dollar for dollar, making CWB National Leasing's 2014 gift to the United Way over $287,000.
"I am very proud of our staff for stepping up and exceeding our fund raising goal!" says Tom.
Achieving this goal is made possible through a dedicated committee who puts the F-U-N in fundraising, organizing bake sales, scavenger hunts and even a live auction with arguably the funniest guy in town, Virgin Radio morning host, Ace Burpee. The other major contributing factor is almost 10 per cent of CWB National Leasing employees each give over $1,200, making them donors at the Leadership level.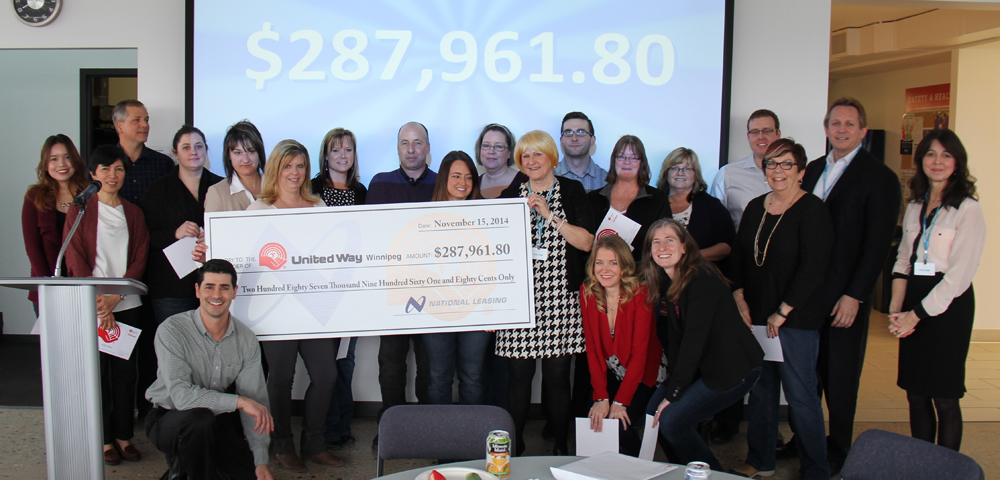 The CWB National Leasing United Way committee presents a cheque to Sandra Oakley, 2014 United Way Winnipeg Cabinet Chair; Connie Walker, United Way Winnipeg President and CEO; Rob Pierce, Campaign Manager, United Way Winnipeg.

CWB National Leasing Campaign Chair, David Stoyko, Director of Credit, echoes Tom.
"Leading an employee campaign of this magnitude is quite intimidating to start, but as soon as our committee came together, I knew we would be able to achieve our goal. And then seeing 88 per cent of our staff believe in the cause and make a donation – that feels very rewarding."
"Congratulations CWB National Leasing on an amazing campaign!" says Connie Walker, President and CEO, United Way Winnipeg who delivered spirit awards to the 22 CWB National Leasing employees who made up the committee. "Every day I have the opportunity to see the impact of your gifts. On behalf of so many in our city, thank you!"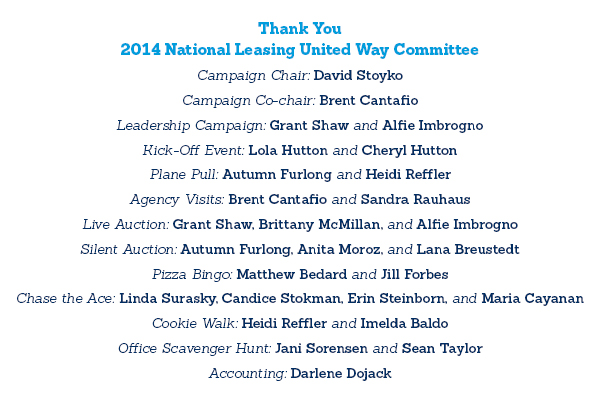 For a look back at CWB National Leasing's incredible 2014 United Way Campaign, view the photo gallery.
Financing made easy.
Contact us and we'll call you right away