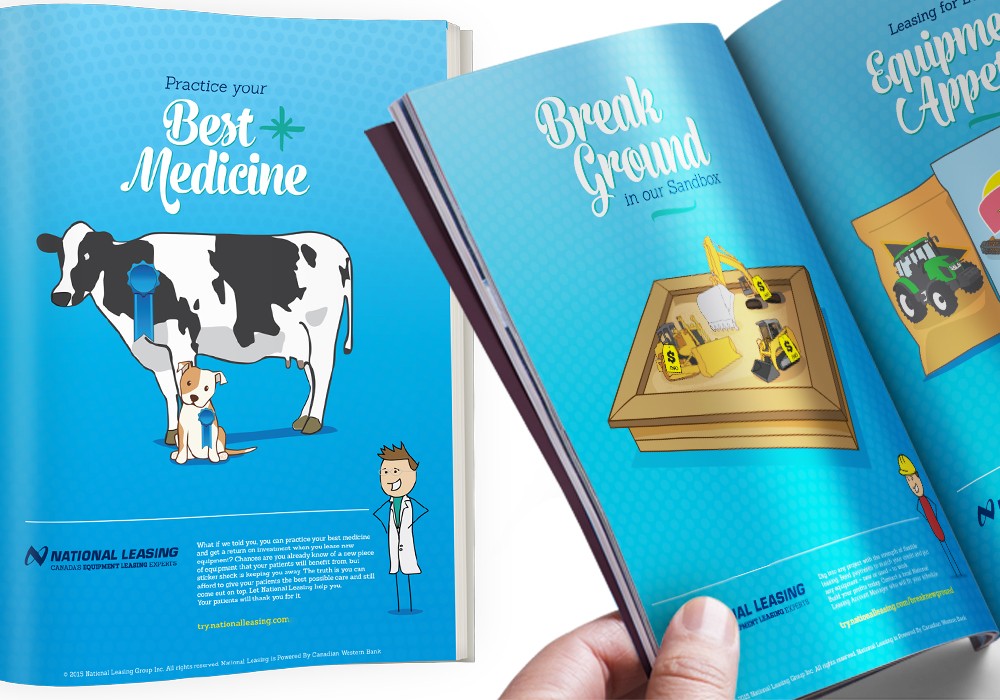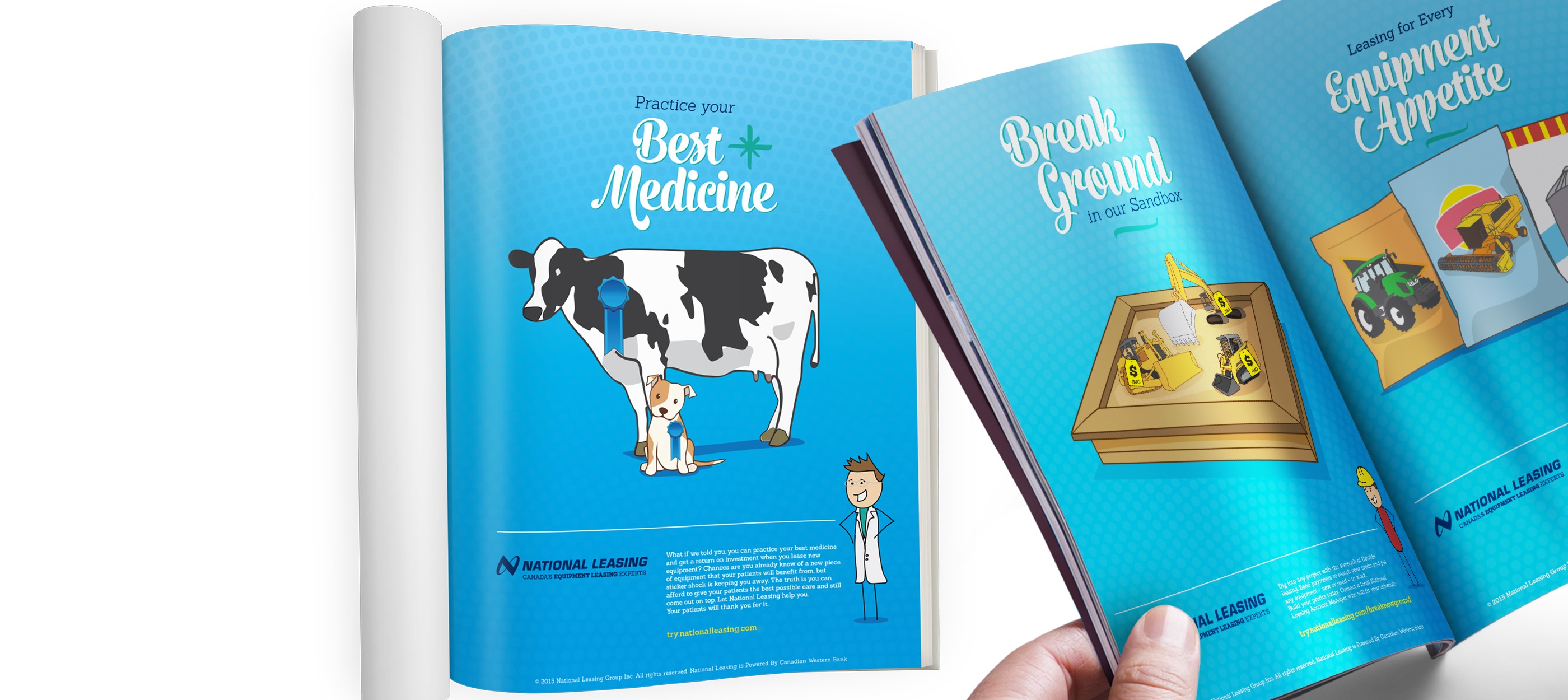 CWB National Leasing Launches 2016 Equipment Leasing Advertising Campaign

By: CWB National Leasing
CWB National Leasing is catering to customers with three new campaigns to expand its reach this year.
The campaigns will focus on helping Canadian companies in three different industries: construction, agriculture and medical equipment. The look continues to be illustrative, which reflects CWB National Leasing's fun brand and stands out from the competition.
Agriculture concept: leasing for every equipment appetite
The agriculture campaign focuses on the array of different types of equipment farmers need to run their operation. CWB National Leasing has always been a grain bins financing expert; but farmers can feel comfortable knowing the company can satisfy any equipment appetite, from tractors to combines. The company uses potato chips bags to speak to potato farmers, cereal boxes to speak to grain farmers and fruit barrels to speak to produce farmers.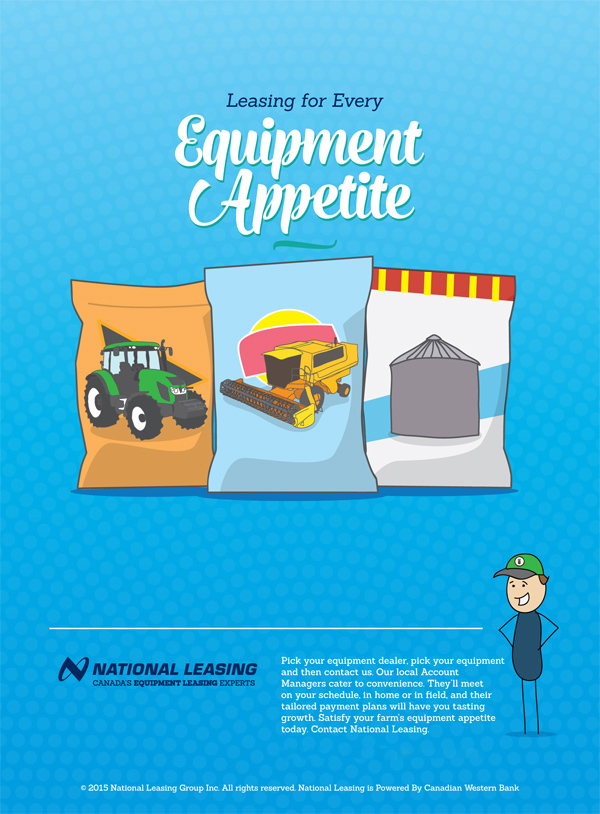 Medical concept: practice your best medicine
The medical campaign focuses on the needs of doctors, dentists and veterinarians. With constant technology advancements, medical professionals need the latest equipment to practice their best medicine. Keeping up with the times can be an expensive, but financing makes it easy because you can trade-up equipment at any time.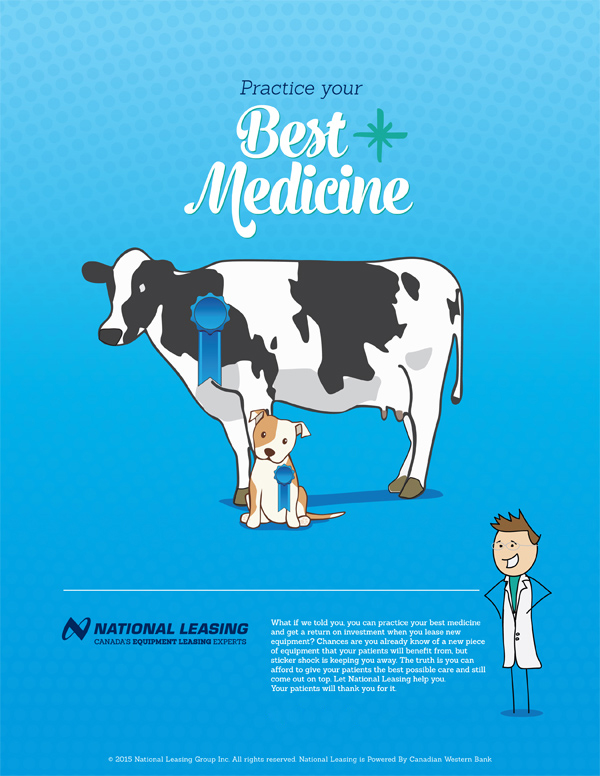 Construction concept: break ground in our sandbox
Over the past two years CWB National Leasing has forayed into the construction market. The first campaign "We play nice in the sandbox," spoke to the little kid inside anyone on a construction site who has fond memories of Tonka toys. The tag line, "We play nice" encourages customers to pick CWB National Leasing over the competitors due to our flexible credit rating system unmatched by anyone else. This year's line, "Break Ground in Our Sandbox" builds on this concept by showing customers that they can quickly get started on a new construction contract with CWB National Leasing.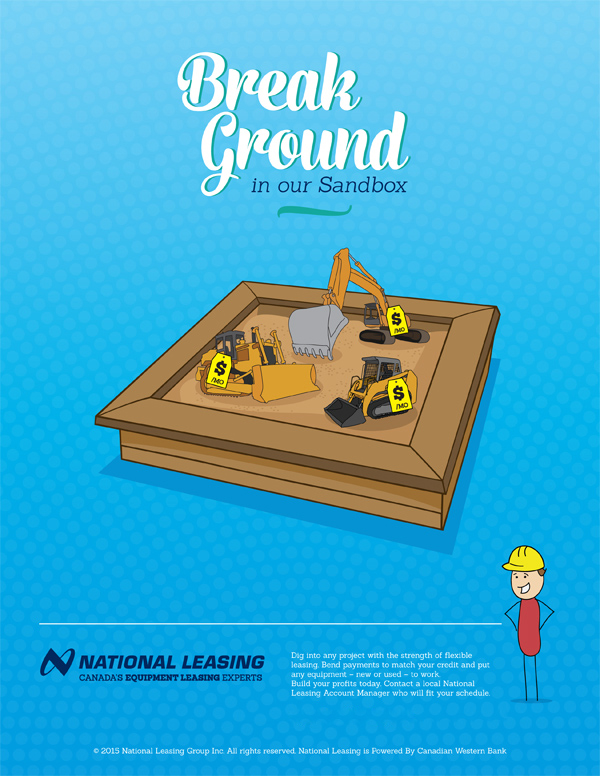 Financing made easy.
Contact us and we'll call you right away