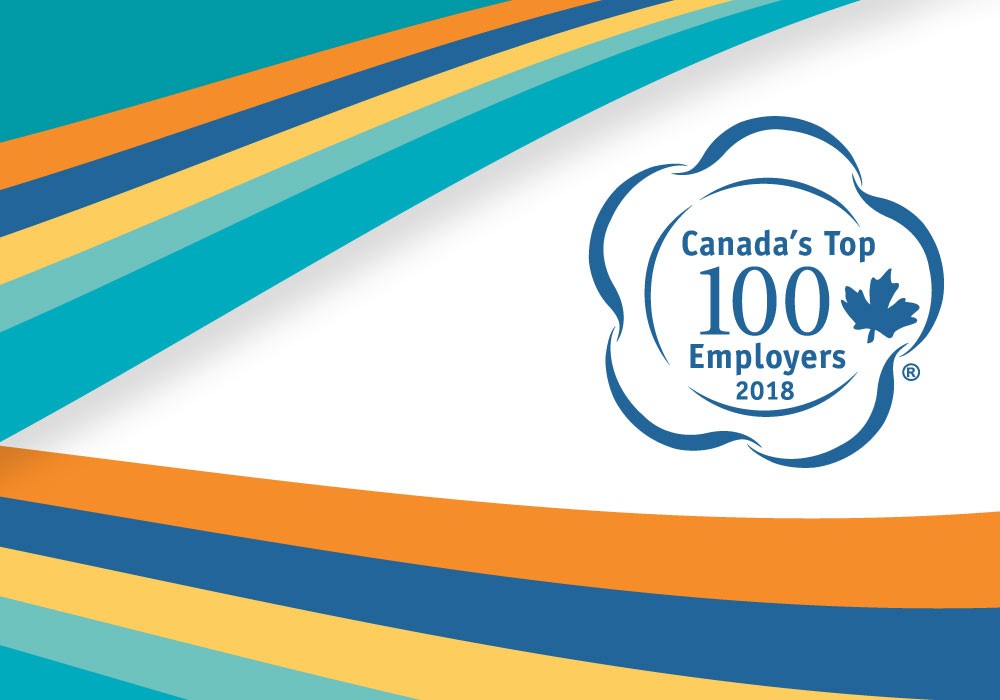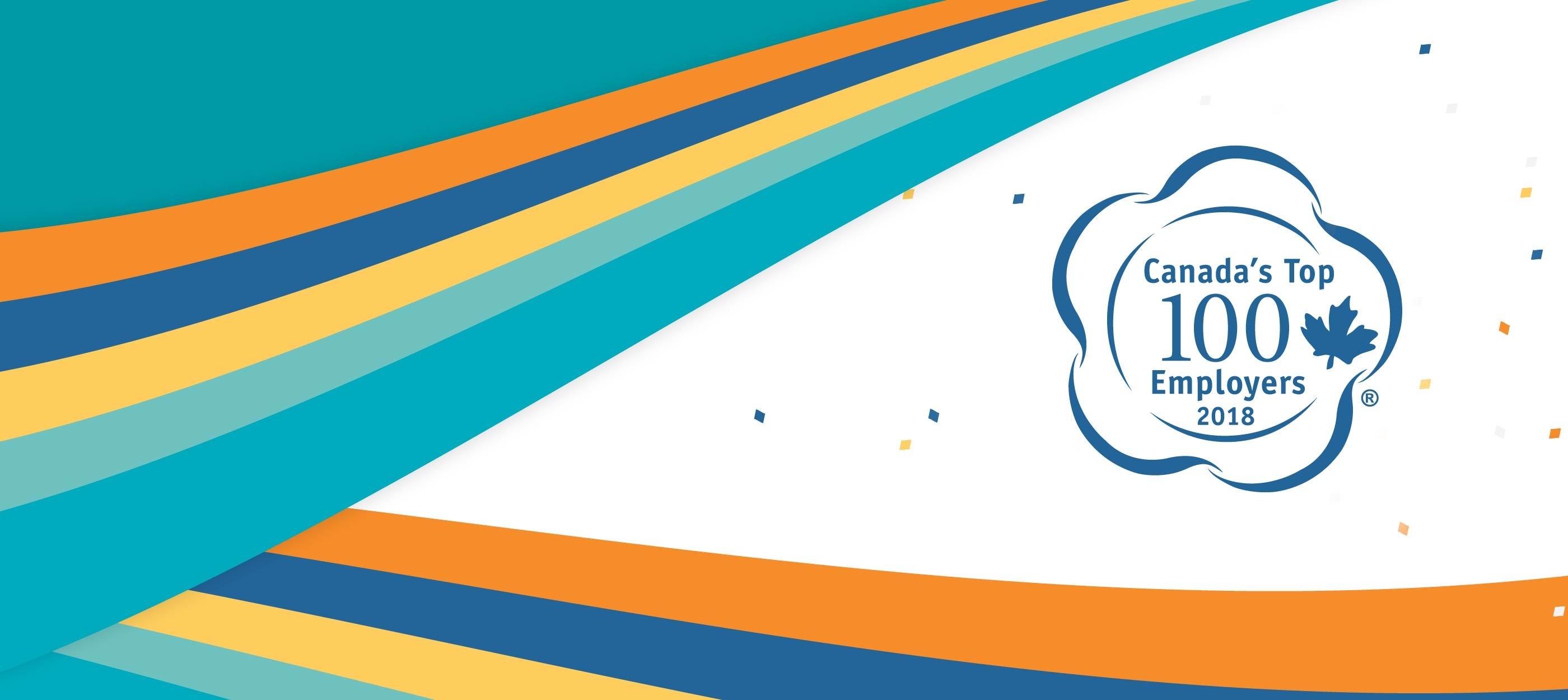 CWB National Leasing named one of Canada's Top 100 Employers for the second year in a row

By: CWB National Leasing
CWB National Leasing is known for their balance between a fun work environment and high performance results. It's no surprise they're ranked as Canada's Top 100 Employers for the second year in a row.
It's CWB National Leasing's focus on their employee's happiness and their emphasis on culture that earned them a spot on Canada's Top 100 Employers for the second year in a row.
Now in its 18th year, Canada's Top 100 Employers is a national competition by Mediacorp Canada Inc., recognizing employers that offer exceptional workplaces, and have the most innovative programs.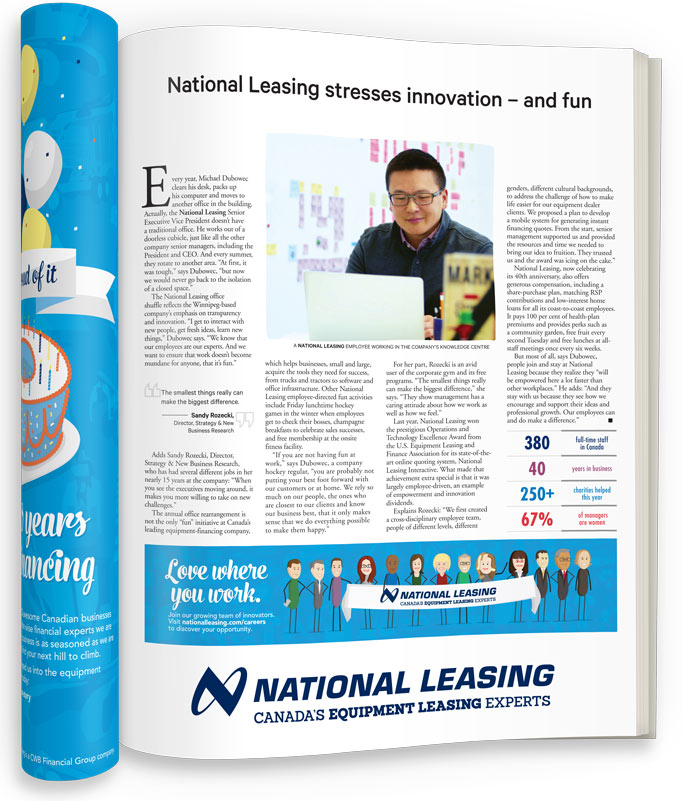 "I was very excited to hear that CWB National Leasing was being recognized as one of Canada's Top Employers for the second year in a row," says Michael Dubowec, Senior Executive Vice President. "Our employees are the reason for our 40 years of success and we want to do everything in our power to make sure they feel happy and fulfilled in their lives, and being named one of Canada's Top Employers for the second year in row makes me feel confident that we're on the right path."
"I always tell my friends and family about the great things going on at CWB National Leasing – from massage days to yoga classes to our open-concept, no-closed-doors office – they think I'm making it up, but I'm not," says Brittany MacMillan. "I've been with the company for over 7 years and I still come to work each day with the same enthusiasm. Executives and managers really care about us and how we feel. They expect us to put in hard work but they also want us to enjoy it and have some fun at work too."
CWB National Leasing offers employees support with professional development, access to outdoor sporting equipment to use in an adjacent field, bikes, an on-site gym and fitness studio with instructor-led classes, a massage chair, a nap room, a meditation room, complimentary fruit every other Tuesday, subsidized healthy lunch options, an impressive 230-piece art collection for employees to admire and the list goes on.
For more information about careers at CWB National Leasing, visit nationalleasing.com/careers.
About CWB National Leasing
CWB National Leasing, Canada's equipment financing expert, helps over 57,000 Canadian businesses secure the equipment they need to help their business grow. We offer a full range of financing services to commercial, agriculture, construction, transportation, forestry, health care, golf and turf equipment sellers. Our 60 sales agents and a broker network across Canada are supported from our head office in Winnipeg, Manitoba. You can find other news releases and information about CWB National Leasing here.
For further information, contact:
Samantha Squire
Public Relations Coordinator
(204) 954-9000 ext. 2354
[email protected]
Financing made easy.
Contact us and we'll call you right away