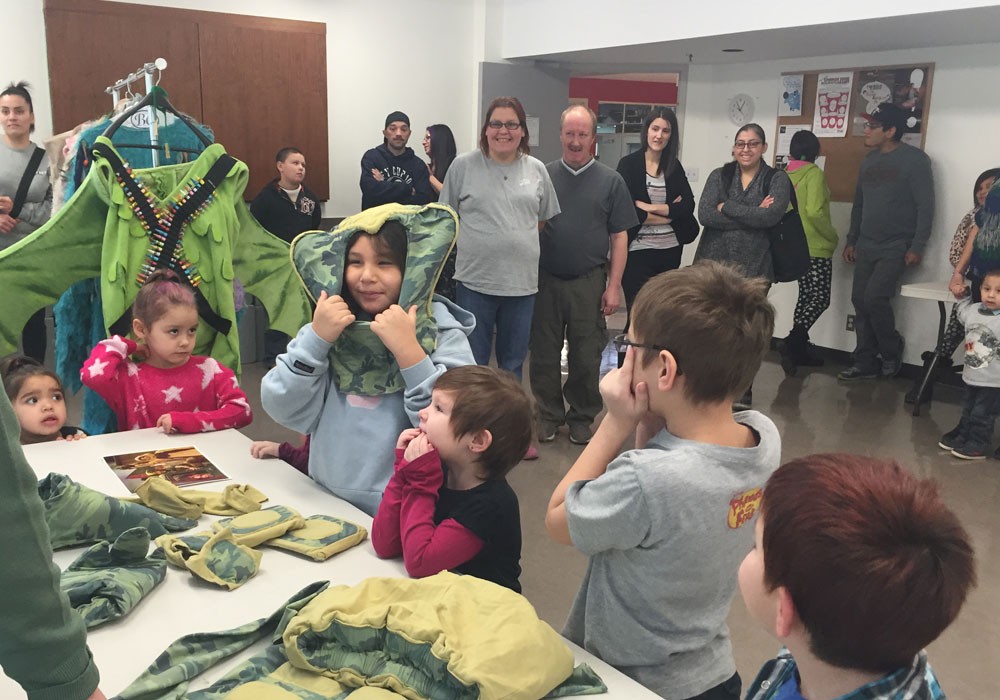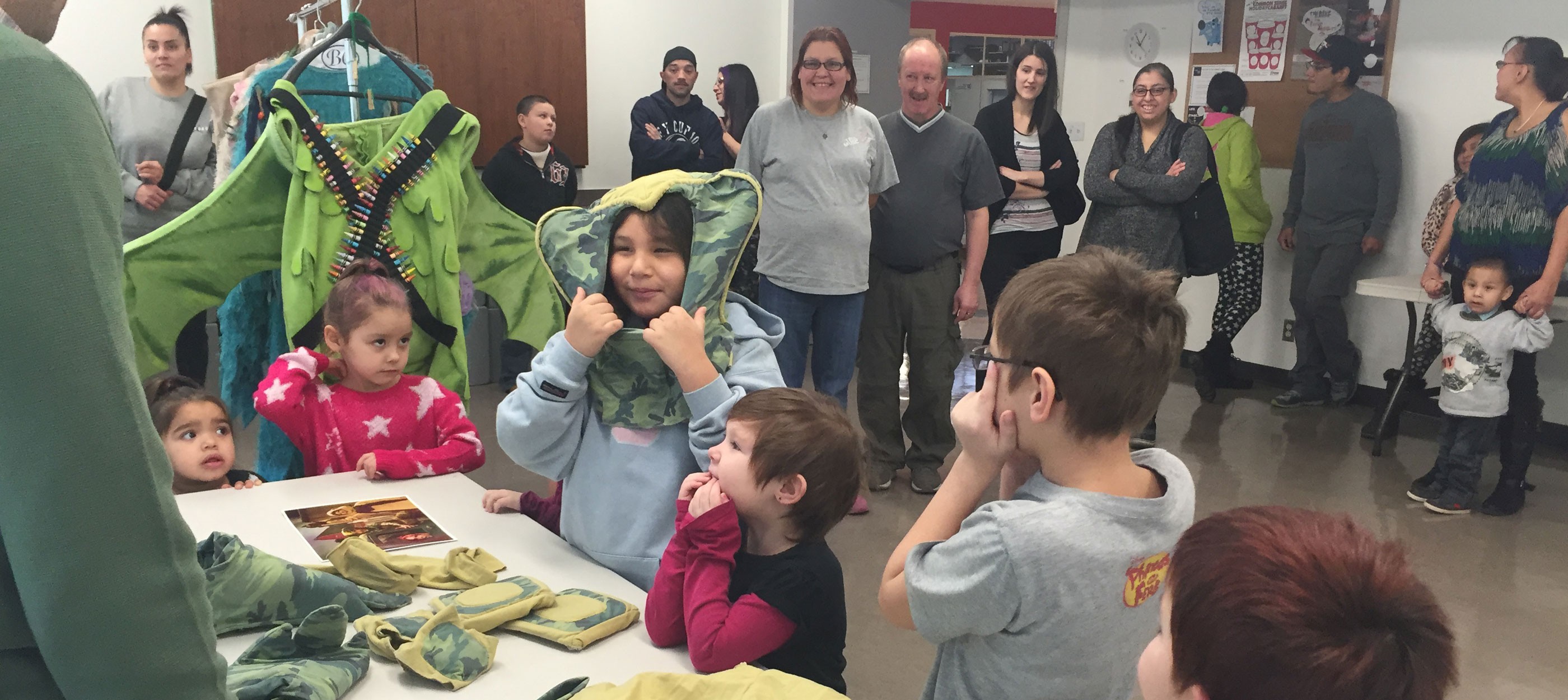 CWB National Leasing opens doors to arts and opportunity for kids in need

By: Janet Seniuk, Public Relations Coordinator
CWB National Leasing is investing over $50,000 into Winnipeg's arts organizations and giving families from Point Douglas the chance to experience our city's enriching arts and culture.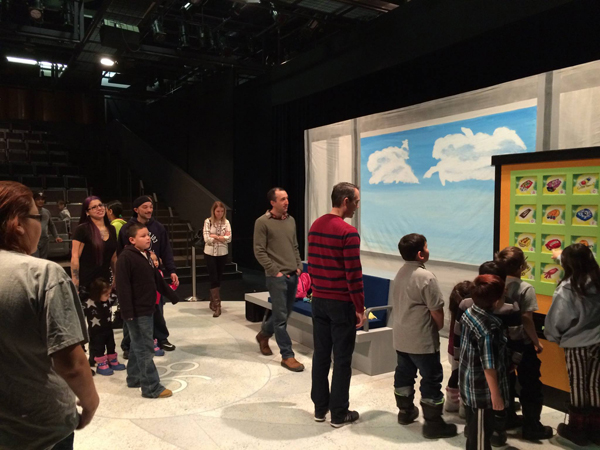 Point Douglas families tour Prairie Theatre Exchange in January 2016

In Winnipeg's Point Douglas neighbourhood, 40 per cent of kids are already behind by the time they start kindergarten. Many of these kids don't have proper support for development when they're young, which can lead to struggles throughout their education, and possibly the rest of their lives. When CWB National Leasing learned this statistic from The Winnipeg Boldness Project, we made it our mission to help.
Countless studies prove exposure to arts and cultural events from a young age can significantly benefit a child's path in life—it can help with early childhood development and open doors to future opportunities.
The Winnipeg Boldness Project works with a number of families in Point Douglas, sharing and implementing ideas for positive change. These families are true leaders, working toward better outcomes for children in their community.
This year, CWB National Leasing will send these families to a number of Winnipeg arts and cultural events, with the goal to help Winnipeg Boldness on its mission to improve outcomes for Point Douglas families.
"Partnerships like the one between The Winnipeg Boldness Project and CWB National Leasing is what will help to create real systems change in Point Douglas," says Diane Roussin, Project Director, The Winnipeg Boldness Project. "We need strong allies in all sectors to help provide children with opportunities for success, because positive change in our community truly impacts the whole city."
So far this year, CWB National Leasing has held two events for Winnipeg Boldness families. The first was at Prairie Theatre Exchange's Mission: Munschpossible and the second was at Royal Manitoba Theatre Centre's Billy Elliot the Musical. Each event involves an activity such as a backstage tour, a catered meal, and a show.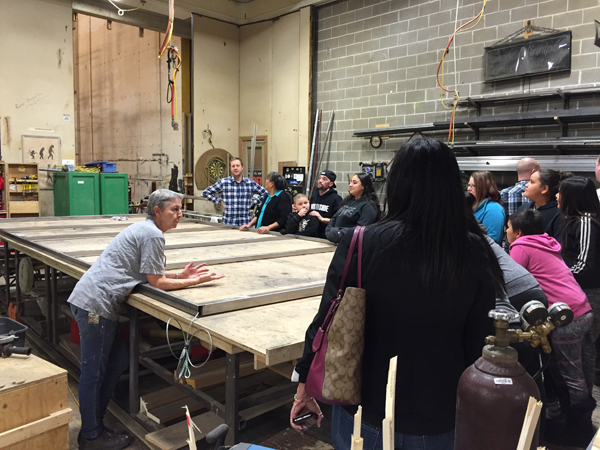 Winnipeg Boldness families learn about set building at Royal Manitoba Theatre Centre before taking in a show

Shayleen, a Winnipeg Boldness mom, was grateful for her family's experience at Mission: Munschpossible.
"It was our first time at a play, and I was impressed with how engaged it kept my kids. The interaction with the audience was the best part. My kids really enjoyed it, and I would definitely go again."
Following this event, four kids expressed a real interest in theatre, and as part of our partnership with Prairie Theatre Exchange, these kids are now getting the chance to explore their interests through weekly theatre classes.
"We're so happy to see our partnership with The Winnipeg Boldness Project come together," says Grant Shaw, Vice President, Strategy & Culture, CWB National Leasing. "We're proud to be a Winnipeg-based company, and as a business in this community, it's our responsibility to help fight for a brighter future for community members in need."
Financing made easy.
Contact us and we'll call you right away