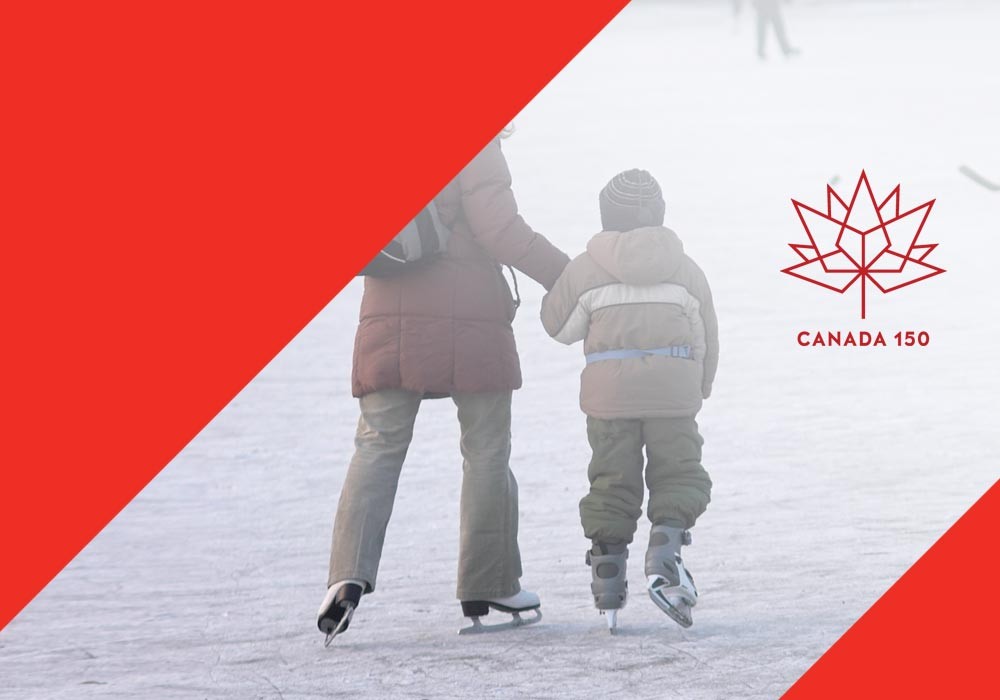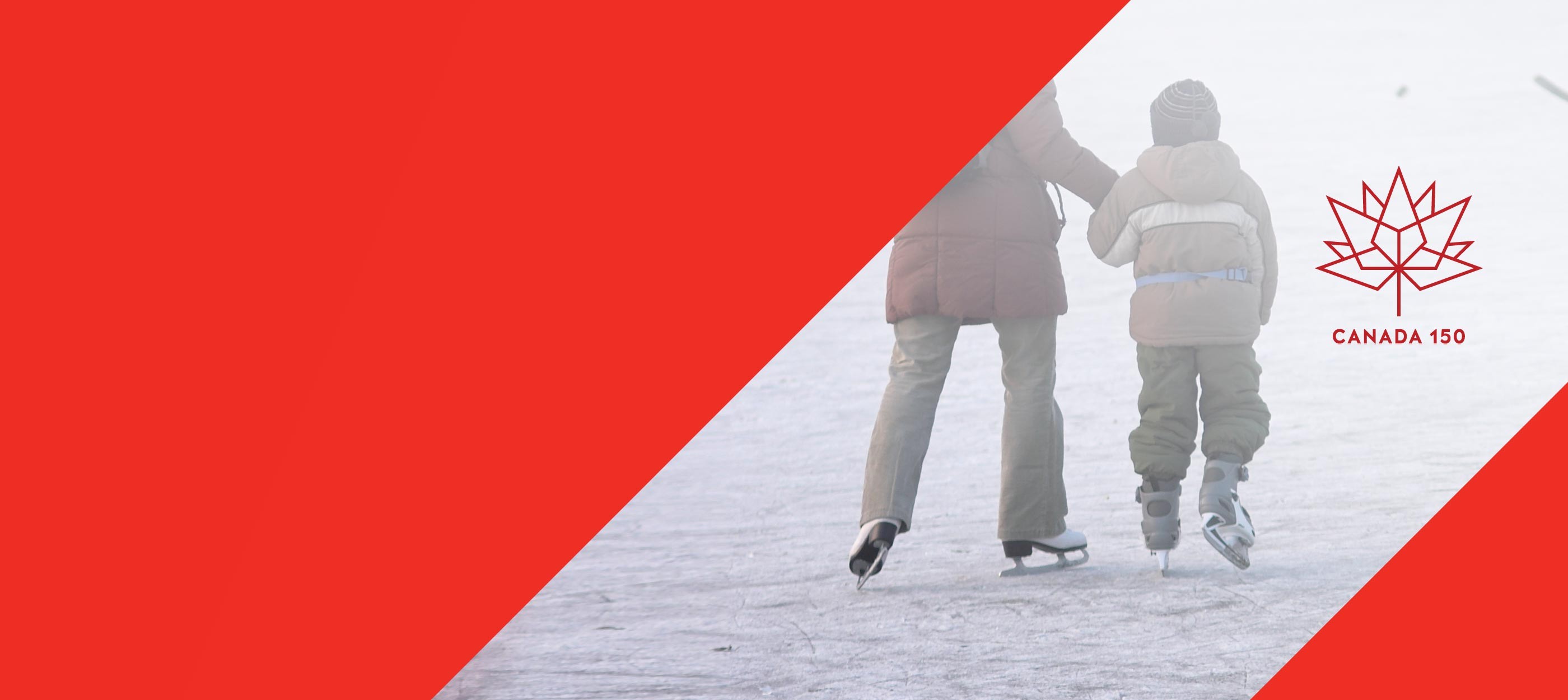 CWB National Leasing's Canadian storybook

By: Janet Seniuk, Public Relations Coordinator
What makes you proud to be Canadian? Is there a time you felt more Canadian than ever? What does it mean to be quintessentially Canadian?
To celebrate Canada 150, we asked CWB National Leasing employees these questions and ended up with some great stories – from traveling across the country in a Winnebago to braving our fierce winters. We learned that "being Canadian" can have many different meanings, and that's what makes it so special.
This week, we're counting down the days to Canada's 150th birthday by sharing our stories. Read yesterday's story, check out today's below and stay tuned for more tomorrow!

Julie Richard, Bilingual Lease Expiry Coordinator, CWB National Leasing
Location: Winnipeg, Manitoba
I didn't know what to expect when becoming a parent. I certainly did not anticipate that I would become a full-blown hockey mom.
My son is four, and the little guy came out of the womb loving hockey. Even before he learned to walk, he knew how to send a wrist shot my way.
While most people are packing up to go to the lake or the beach in the summer, my son and I get excited to pack the skates, gloves and wake up extra early for skating lesson in a cooled arena while others enjoy the 30-degree days in July. I'm beginning to enjoy breathing in Zamboni fumes with my coffee on weekend mornings.
Our most anticipated yearly activity is the Winnipeg Jets Fan Fest at the MTS Iceplex, an outdoor event that kicks off at the start of a new hockey season. It gives Jets' fans the chance to get up close and personal with some of the players. There's an area for kids to play street hockey and interactive activities including inflatable bouncers, arts and crafts, various activations and displays, live music and ball hockey with Mick E. Moose.
It's an activity my son and I both look forward to attending every year.
Outdoor hockey rinks are all over the city, including the ponds and rivers that freeze into solid ice. The city has countless areas to bring your skates and a stick.
I don't know everything about being a parent, but I think that as parents we can only support our children and their passions. I've accepted my role as a hockey mom and will proudly accept all that comes with it, including early mornings in cold hockey arenas and smelly hockey equipment for many years to come.
Unknowingly, I made that decision back when I decided to become a parent in Winnipeg.

Rachel Leger, Insurance Administrator, CWB National Leasing
Location: The Maritimes and beyond!
Being an east coast Canadian most of life, travel is part of my DNA. When you grow up in any of the Maritime cities, chances are road trips are part of your way of life. Everything is so close that you can easily spend most of your weekends somewhere different (which I did during one of my summers). For me, traveling in my own country has always been something that I've cherished.
Canada is full of amazing places to experience. In my own little corner of the world, I've walked on the ocean floor during the low tide, biked the red dirt roads, hung out with the world's biggest lobster and axe, sunbathed on one of the most beautiful sandy beaches, celebrated Acadian Day, crossed the world's longest covered bridge, drank wine at local wineries and eaten maple syrup fresh from the sugar shacks.
In the rest of the country, I've seen the midnight sun and the aurora borealis in Yellowknife, swam in the hot springs of Whitehorse (in -40 C), walked through the rainforests in B.C., seen the Golden Boy and dined on the famous Esplanade Riel in Winnipeg, experienced the city life in Toronto, took a selfie with the 40-foot fish Husky the Muskie in Kenora, driven past the half way point of the country, went extremely close to Niagara Falls by boat, visited many of our national and provincial parks as well as explored some of Canada's oldest European settlements and learned so much about our history.
Honestly, Canada is one of the most beautiful countries in the world. Each province and city has something different to offer. I could tell you about so many more adventures Canada has given me, but instead, I hope you will go and find your own!
Financing made easy.
Contact us and we'll call you right away