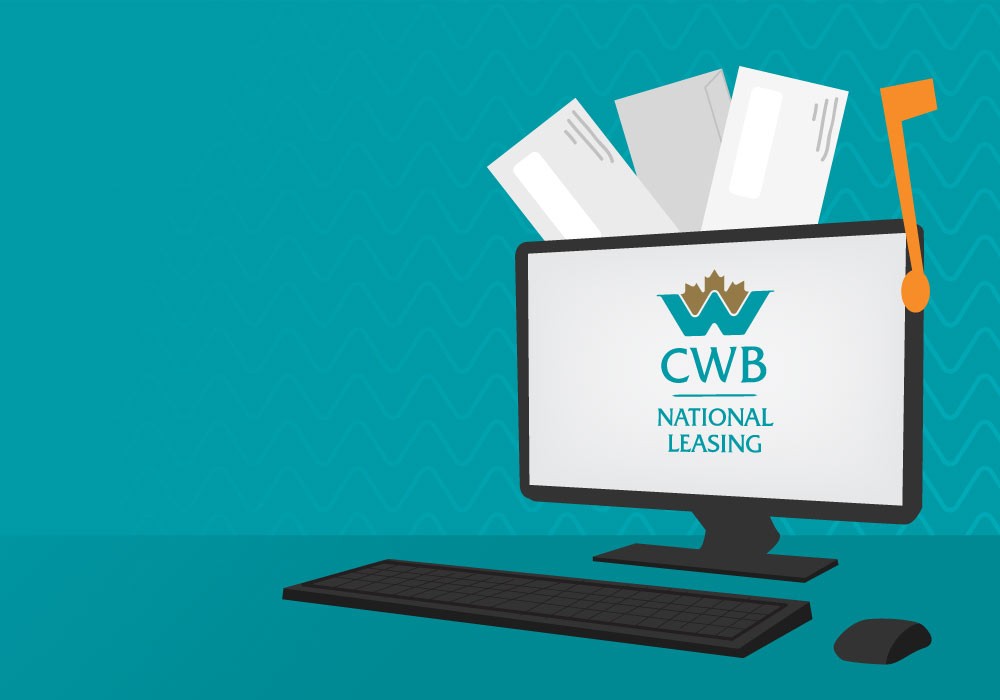 Canada Post strike: What you need to know.

By: CWB National Leasing
At CWB National Leasing, we value your business and are committed to keeping you informed.
During the rotating Canada Post strike, here's what you need to know:
Financing customers
Please provide CWB National Leasing with your email address by emailing [email protected] or calling 1-888-599-1966 to ensure we can communicate with you as efficiently as possible during this time.
If you make your lease payments by mailing a cheque, please change to one of the following payment options:
Pre-authorized debit: Email

[email protected]

a scanned copy of a VOID cheque or fax to 1-800-882-0560 along with your lease number or customer number. Find your lease number on your original lease agreement or recent invoice.

Online banking: Sign-in to your financial institution's online banking service. Under "Add a payee", select or add CWB National Leasing Inc. To ensure your payment is applied correctly, carefully enter your lease number.

Drop-off cheque at one of our locations: If you need to pay using a cheque, you can drop one off at
1525 Buffalo Place, Winnipeg, MB
90 Woodside Lane, Fredericton, NB
1430 rue Hocquart, Suite 200, Saint-Bruno, QC
1100 Burloak Drive, Suite 300, Burlington, ON
or the Canadian Western Bank location nearest to you providing your lease number. View CWB locations.

Courier payment: If none of the above options are available to you, courier your payment to:
CWB National Leasing
1525 Buffalo Place
Winnipeg, MB
R3T 1L9
During a disruption, CWB National Leasing will hold all paper-based communications and agreements until normal mail service resumes. We'll work to get you any time-sensitive information electronically or through other means.
Equipment Dealers
CWB National Leasing will only make equipment payments by electronic deposit. Please provide a copy of a void cheque when submitting your invoice so we can pay you as quickly and easily as possible.
Questions?
We appreciate the inconvenience caused by a disruption in postal service. If you have any questions, please contact us.
Financing made easy.
Contact us and we'll call you right away