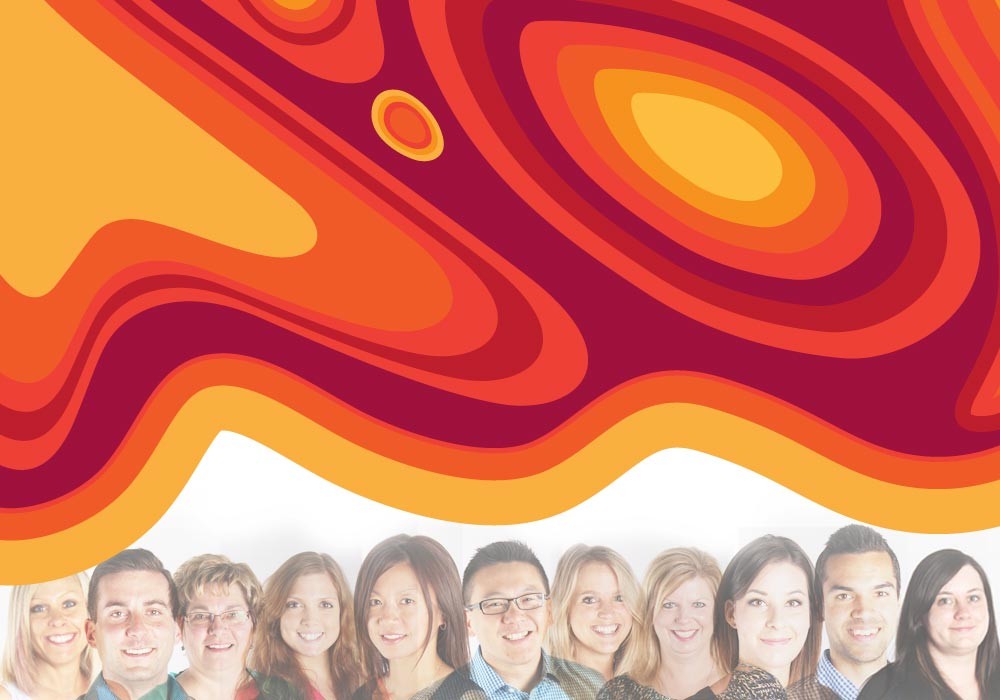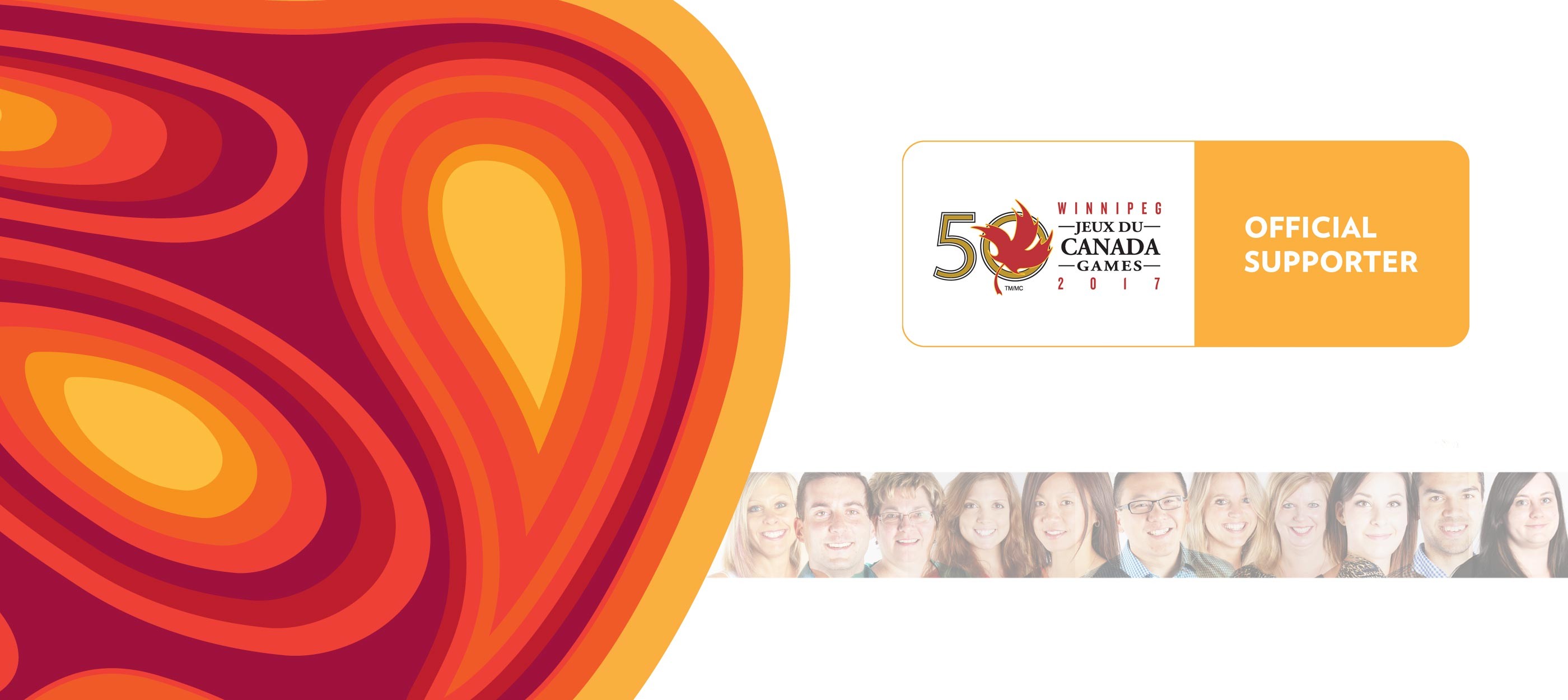 Volunteers, the real champions of the 2017 Canada Summer Games

By: Janet Seniuk, Public Relations Coordinator
On July 28, the 2017 Canada Summer Games will kick off its 16-day, 16-sport competition featuring young Canadian athletes.
Winnipeg will welcome 20,000 visitors and 4,000 athletes and coaches for over 250 events and a major cultural festival – all made possible thanks to 6,000 volunteers. CWB National Leasing is contributing 400 volunteer hours and is excited to present the pre-reception to the Canada Games Closing Ceremonies at Investors Group Field on August 13.
With National Volunteer Week upon us, we want to highlight some of our employees contributing their time to the 2017 Canada Summer Games.
Meet the (Volunteer) Team
Matt Bedard, Winnipeg's first registered Games volunteer and Digital Marketing Specialist at CWB National Leasing, will contribute 40 hours as a (hopefully basketball) volunteer and donate additional time to the Games' Media Relations Committee. Matt is excited to offer the skills he's honed at CWB National Leasing, but he also wanted to be part of the action-packed sporting events.

"I play basketball two to four times a week. I played throughout high school. It was always something that kept me healthy, it was positive on my mental health and it let me become part of a community."

If Matt had the chance to win gold on one of the Summer Games teams, he would likely be part of the benchwarmers on the basketball team. "I'd be the twelfth man on the team. When my team scores, I'd be one of those guys waving the towel above my head, or a bench dancer, or someone giving out custom high-fives," says Matt.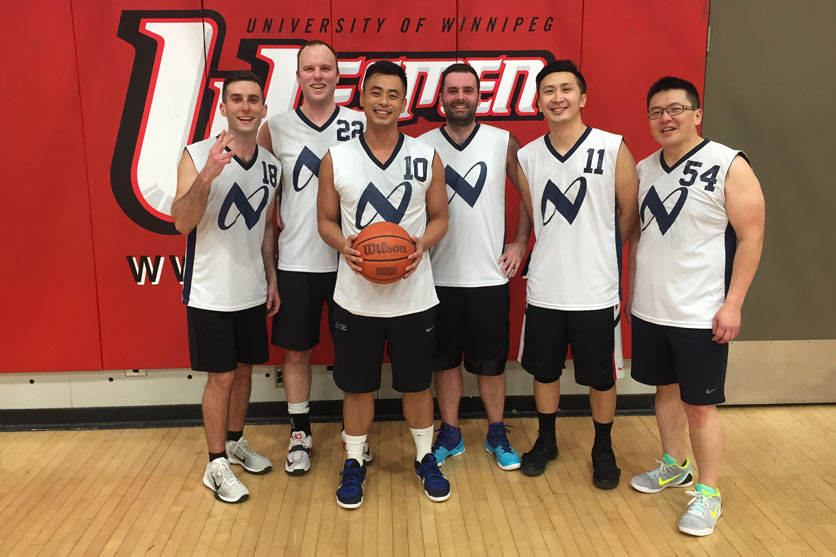 Matt Bedard (left) with CWB National Leasing men's basketball team
Autumn Furlong, Lead Collections Officer at CWB National Leasing is excited to be part of something that will have a big impact for Winnipeggers and Canadian athletes. "I've had the chance to hear stories from people helped by volunteers," says Autumn. "I know I have a fortunate life and I'm capable of giving back, so why wouldn't I do something good for my community?"
Over the past year, Autumn has been involved in many charitable events including CWB National Leasing's United Way Campaign, Winnipeg Humane Society's Paws In Motion, CancerCare Manitoba Foundation's Challenge for Life and her favourite so far, Pride Winnipeg Festival.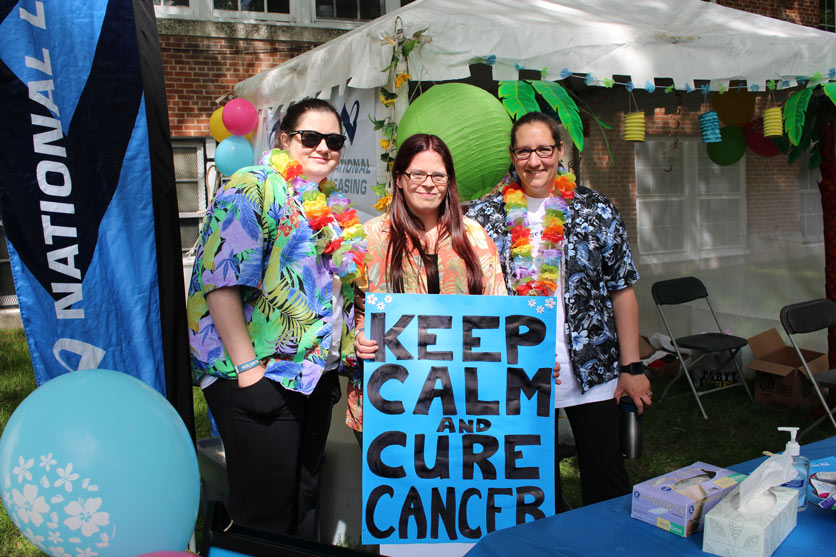 Autumn Furlong (left) volunteering with co-workers at Challenge for Life, June 2016
Bernie Young, Director of Corporate Finance at CWB National Leasing understands the commitment and organization it takes to get a team fit to make the big leagues. Bernie has been involved with the Manitoba Ball Hockey League for the past 15 years and the Winnipeg Rowing Club for the past couple years.

"I love seeing teams I've organized or play on perform well. It's fun finding people who work well together and see them play together. And winning doesn't hurt either," says Bernie.

As a Games volunteer this summer, Bernie will add an additional 40 hours to the 100 hours he already volunteers every year. "Volunteering gives you balance, appreciation and perspectives on other activities and social needs. I appreciate that CWB National Leasing encourages its employees to volunteer, whether it's for United Way, local community organizations or being part of a board of directors. It's encouraging to know they're supportive."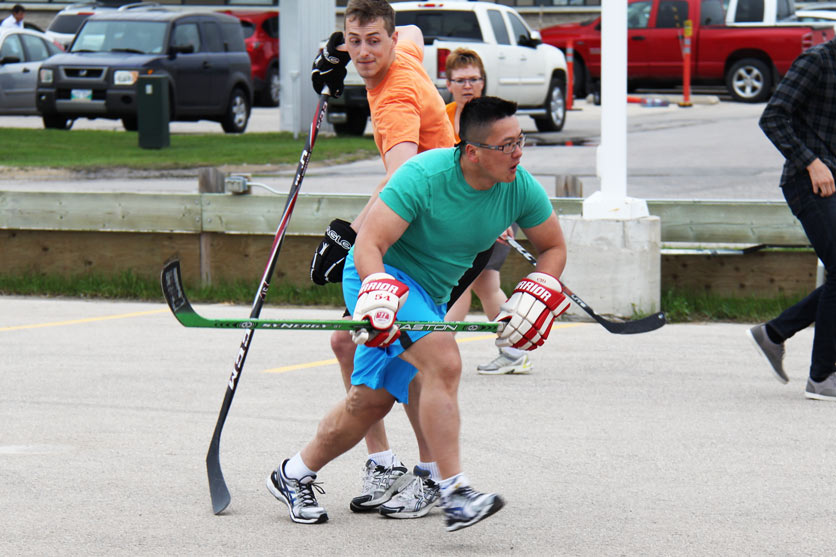 Bernie Young (front) playing in CWB National Leasing's ball hockey league
The 2017 Canada Summer Games is still looking for 2,000 more volunteers. Join the thousands of people looking to make this summer a memorable one.
Financing made easy.
Contact us and we'll call you right away