A day in the life of Business Coordination at CWB National Leasing

By: Elaine Sivilay, Director, Centralized Services
There's no such thing as a typical day in the Business Coordination department at CWB National Leasing.
Business Coordinators take our customers through the full equipment leasing cycle, from the initial credit application to funding the lease, and everything in between.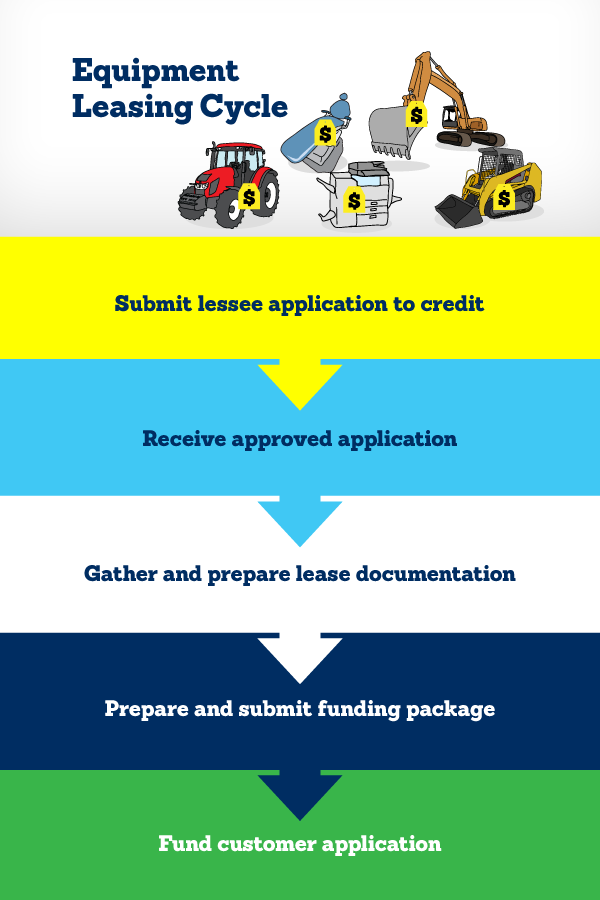 It's a unique role. Most of our Account Managers work on the road or at home, so Business Coordinators get to be their eyes and ears at the office. It gives them a chance to be really involved through every step of the leasing process.
A non-existent typical day
As I mentioned, there's no such thing as a typical day in the department, but if you were to set out on a day in the life of a Business Coordinator, it may look something like this:
The first thing you do in the morning is check your emails for customer requests, Account Manager requests, internal requests to fulfill new or existing transactions, and new credit applications. Responding to new credit applications will be your top priority, because CWB National Leasing is committed to high service standards and speedy turnaround times.
Now, it's lunch time. You decide to work out at CWB National Leasing's on-site gym or take advantage of other wellness initiatives provided on-site.
Back at your desk, you dig into some equipment lease documentation from prior approved deals. You make some calls to customers and gather information to fill in some blanks or touch base with your Account Manager(s).
Now it's mid-afternoon, which means it's time to grab some free fruit from the Galleria or a latte from the employee lounge before capping off your day by tying up loose ends and preparing for the next day.
Business Coordinators are versatile and thrive in a fast-paced, detailed-oriented environment. A work day can switch gears at the drop of a hat and Business Coordinators must have a knack for prioritizing tasks.
If you're a team player and you see yourself fitting into a day in the life of a Business Coordinator, click here to find out more about career opportunities in Business Coordination at CWB National Leasing.
For a snapshot of CWB National Leasing's award-winning corporate culture, check out the video below.
Financing made easy.
Contact us and we'll call you right away