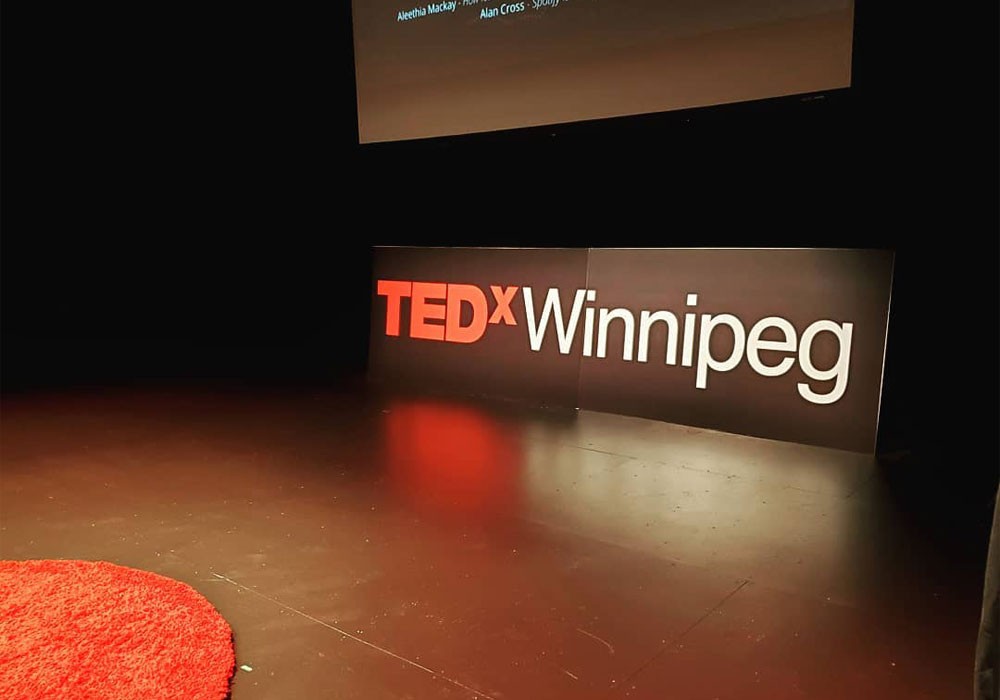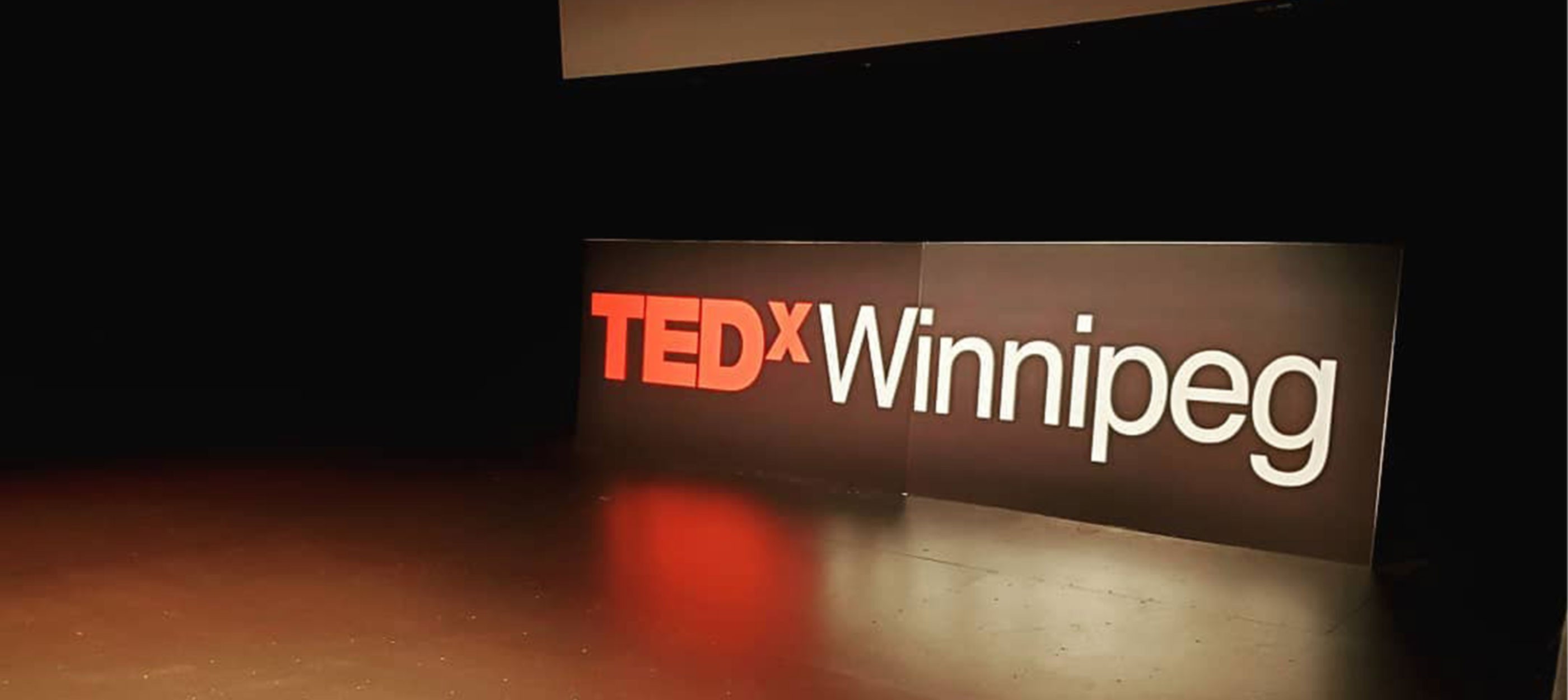 Innovation in the Exchange: CWB National Leasing at TEDxWinnipeg

By: Riley Hastings, Marketing Specialist
On June 26, Winnipeggers converged on the Exchange District, gathering to share ideas at TEDxWinnipeg. CWB National leasing was on the scene, taking in talks from local thought leaders.
CWB National leasing was proud to sponsor this event, which featured TED-style talks on topics from conservation to reconciliation.
In one of many stand-out moments, computer programmer Ashleigh Lodge spoke about the importance of digital accessibility, and how businesses can make their web content easier to consume for people with disabilities. Ashleigh's talk served some important food for thought, especially as CWB National Leasing focuses on online innovation.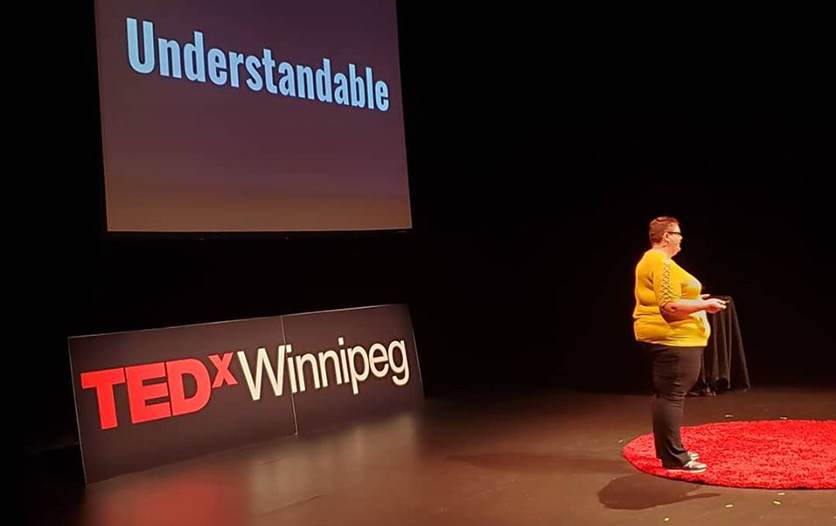 Ashleigh lodge talks digital accessibility at TEDxWinnipeg.
"TEDxWinnipeg 2019 felt like magic," says Nicole Jensen, Chair of TEDxWinnipeg. "There was an openness and willingness from sponsors, volunteers, speakers and guests to open up and be vulnerable. Everyone came together and connected."
CWB National Leasing Talent Acquisition Specialist Katie Dutfield-Wilms and I had the pleasure of speaking to many fantastic Winnipeggers in the Ideas Lounge. We played some giant Jenga and spoke about the benefits of working for one of Canada's Top 100 Employers.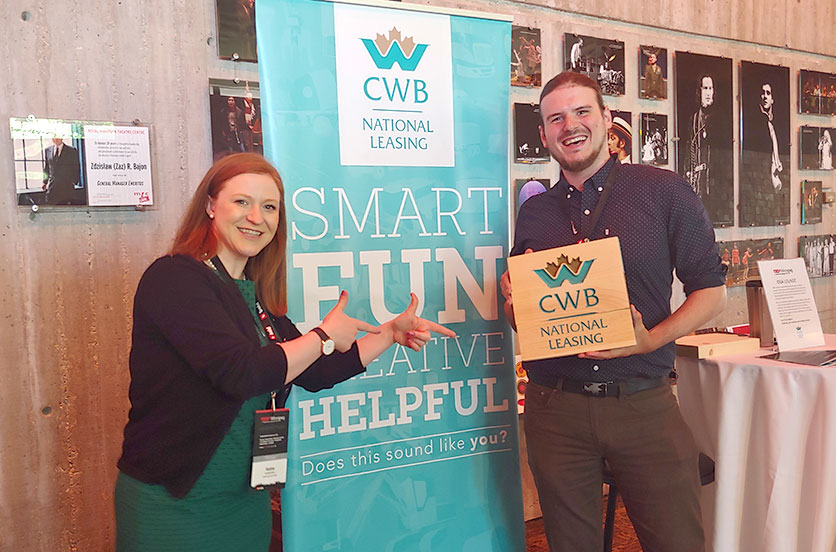 "The speakers were smart and authentic, and the attendees reflected those qualities as well," says Katie. "There were students, entrepreneurs, professionals, and individuals from non-profits and government. Everyone had one thing in common—they all came to learn!"
This sponsorship fell under the "innovation" pillar of our Giving Philosophy. When it came to sponsoring TEDxWinnipeg, it was a no-brainer. The event programmers curated a program that offered tonnes of innovative ideas, and left the audience with lots to think about.
"If you have the opportunity to attend TEDxWinnipeg next year, DO IT," says Katie. "Next year is TEDxWinnipeg's tenth year and I already look forward to hearing what they have planned."
Financing made easy.
Contact us and we'll call you right away