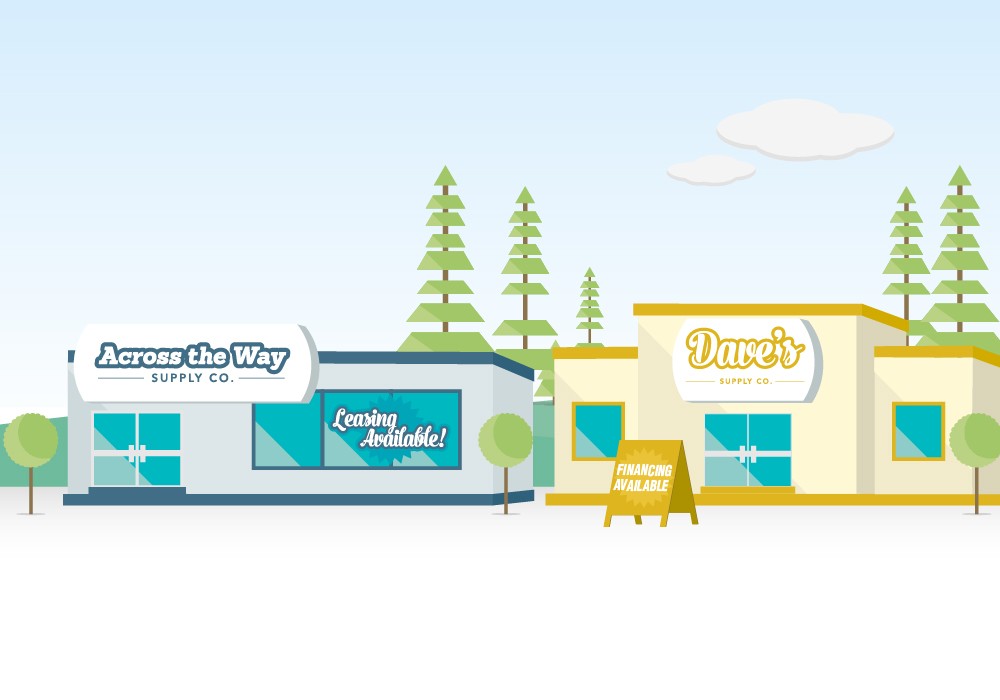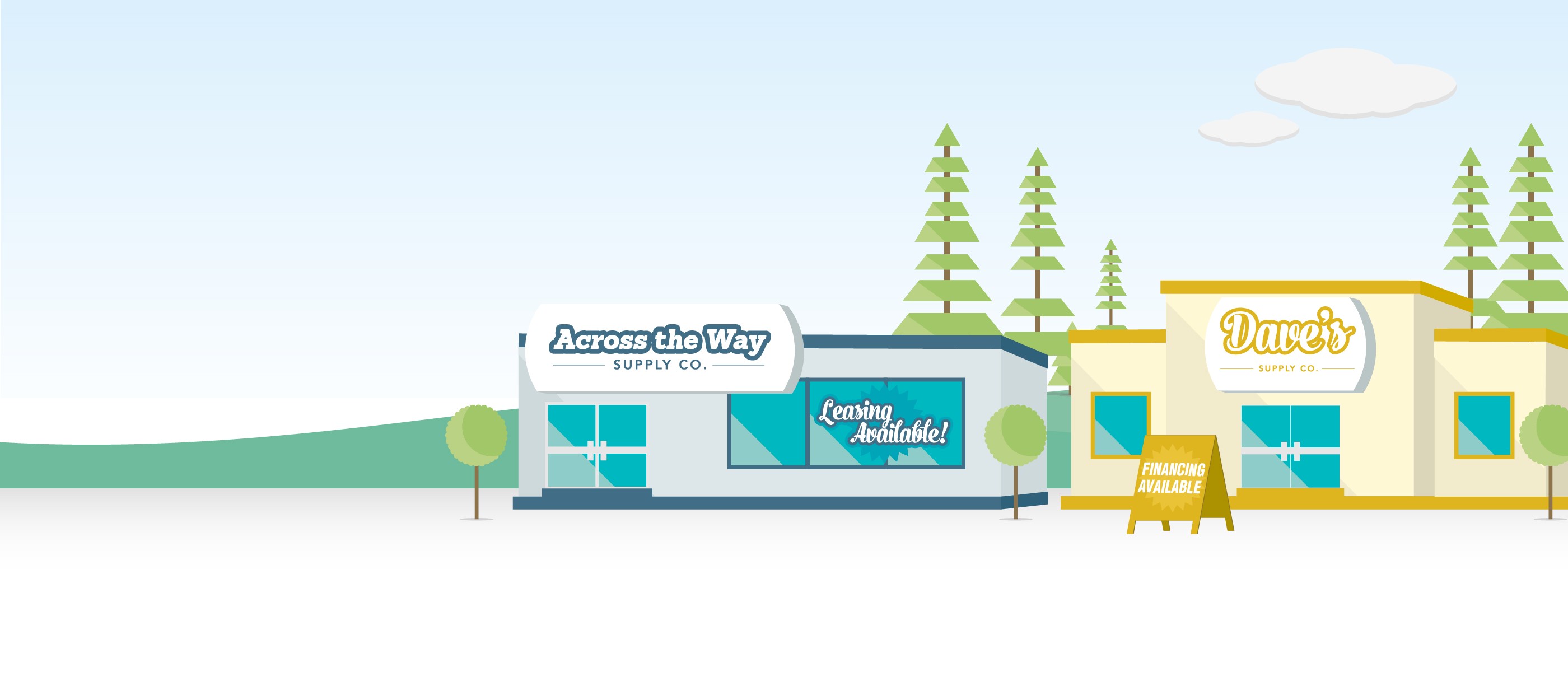 Leasing vs Financing: what's the difference?

By: David Stoyko, Director, Mid-Ticket Credit
Hey there, business owner! You've likely stumbled across this blog in search of answers. You probably need new equipment, and since machines don't grow on trees, you're wondering what your funding options are.
I've been at CWB National Leasing for 11 of my 31 years working in finance, and I'm here to help clarify a frequently asked question:
"What's the difference between leasing and financing?"
I'm glad you asked. The dictionary defines financing as "the sport of fighting with swords, in order to…" Oh wait, wrong page. That's "fencing."
But seriously folks, here it goes. *drumroll*
Leasing is financing. Eureka!
It's a form of financing anyway, one that many business owners use to acquire equipment.
Let's look at an important distinction between two forms of financing. I suspect that those trying to differentiate leasing and financing are actually wondering about the differences between leasing and borrowing.
I can help you there too. You could even say it's my job! Let's take a look at some key differences:
Financing equipment with a loan

Financing equipment with a lease

You will need to secure a loan with collateral. How much collateral will depend on your credit.
The equipment you lease is the collateral. Your credit is still important, as it can affect your likelihood (and amount) of approval.
You own the equipment and pay the balance owing to the lender. You pay the balance down to $0.
The lessor owns the equipment for the duration of the lease. Most lessors (Like CWB National Leasing) give the lessee (you) the option to purchase the equipment at the end of the lease term.
More common for equipment that has a long life
More common for equipment that wears out or becomes obsolete quickly, since you can upgrade and keep your equipment up-to-date.
You might have to pay up to 20% of the total cost upfront.
Often little to no down payment.
You'll claim tax deductions for the interest paid on your loan

With an operating lease, you can write off the full portion of your lease payments as an expense.
With a capital lease, you'll assume liabilities of ownership for accounting purposes.

You may increase your credit exposure if you secure your loan at the same institution where you hold your line of credit.
Leasing preserves your line of credit for other opportunities.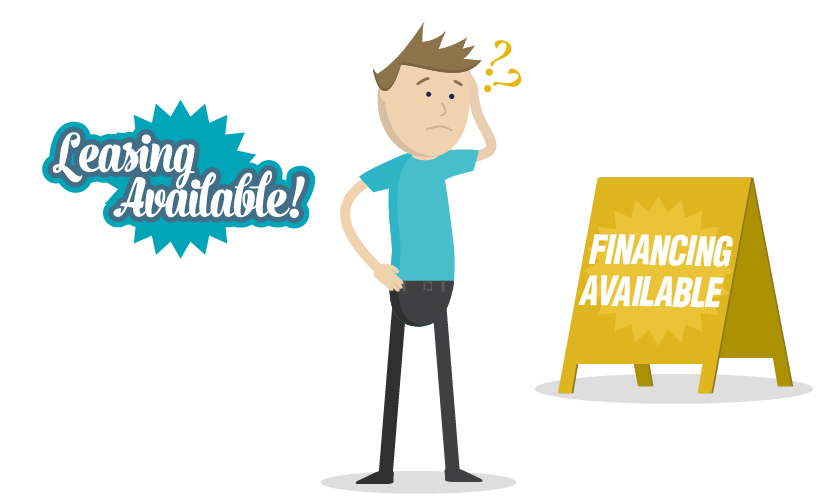 So, your natural follow-up question might be, "should I borrow or lease for my business's equipment?" It really depends! Both options keep your business financially flexible, because you hold on to your cash, rather than pouring it into expensive gear.
Whichever way you decide to go, don't worry – we've got you covered! We offer operating leases, capital leases and loans.
If you're wondering if that piece of equipment you need is eligible for leasing, the answer is usually yes! Check out our list of leasable equipment.
We have many equipment financing experts here at CWB National Leasing. Want more info? Complete our form below or give us a call at 1-888-329-0879 and an Account Manager will help answer your equipment financing questions. We're here to help you on your path to success!
---
CWB National Leasing Inc. does not provide tax, legal or accounting advice. The content of this blog is for informational purposes only. This blog is not intended to provide, and should not be relied on, for tax, legal or accounting advice. You should consult your own professional tax, legal and accounting advisors before engaging in any transaction. CWB National Leasing Inc. is not responsible for any errors or omissions, or for the results obtained from the use of any information provided in this blog. All information in this blog is provided "as is", with no representation, warranty or guarantee of completeness, accuracy, timeliness or of the results obtained from the use of the information. In no event will CWB National Leasing Inc. be liable to you or anyone else for any damages incurred as a result of any decision made or action taken by you or anyone else in reliance on any information contained in this blog
Financing made easy.
Contact us and we'll call you right away