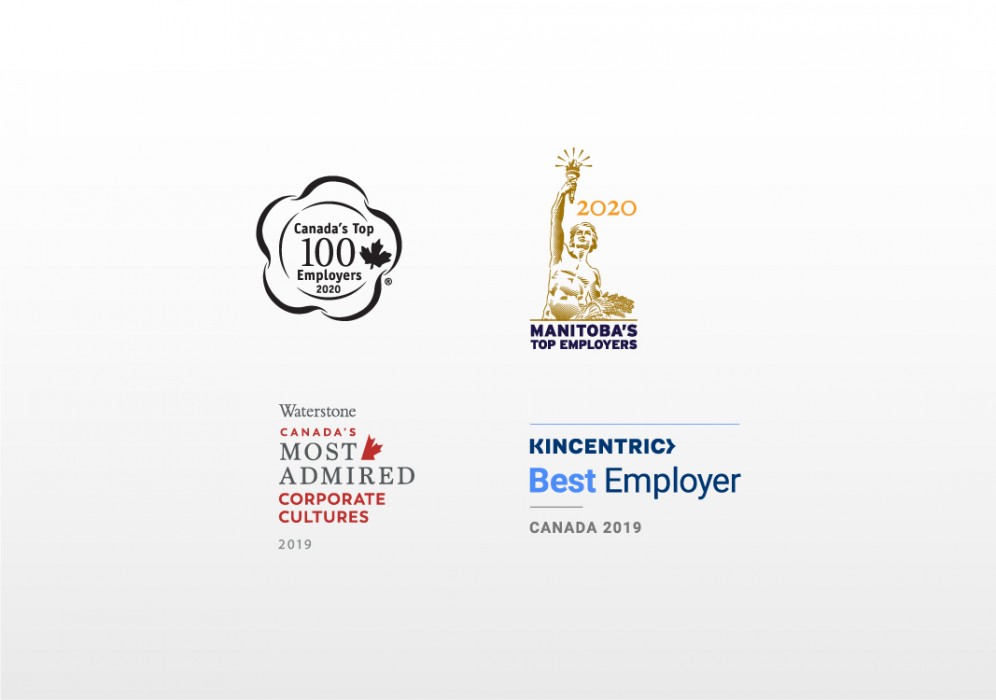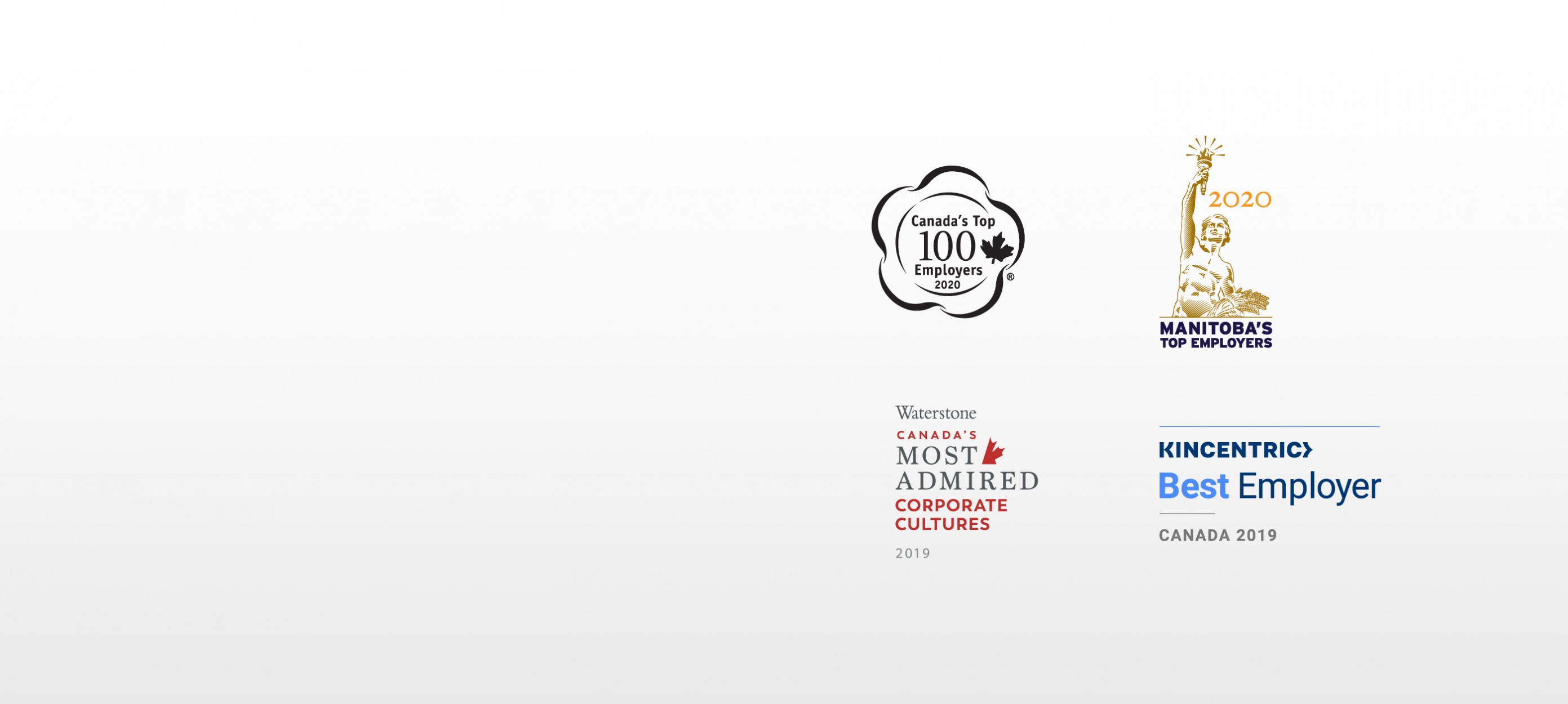 CWB National Leasing earns 4 top employer awards

By: CWB National Leasing
CWB National Leasing was recently named one of Canada's Top 100 Employers, one of Canada's Most Admired Corporate Cultures, a Best Employer in Canada and one of Manitoba's Top Employers.
"Being recognized in this way, year after year, is an incredible feeling," says Michael Dubowec, President & CEO, CWB National Leasing. "As we continue to grow, maintaining the culture we've built requires nonstop effort, but it's well worth it. Our team members are our greatest asset. Ensuring they have a fulfilling experience, through things like regular all-staff lunch meetings, transparent communication and fun events throughout the year, is a top priority to preserve what makes CWB National Leasing one of a kind."
It's this sentiment, along with a state-of-the-art office space, plenty of career opportunities and an inclusive work environment, that continues to earn CWB National Leasing recognition as an employment leader in Canada and a great place to be.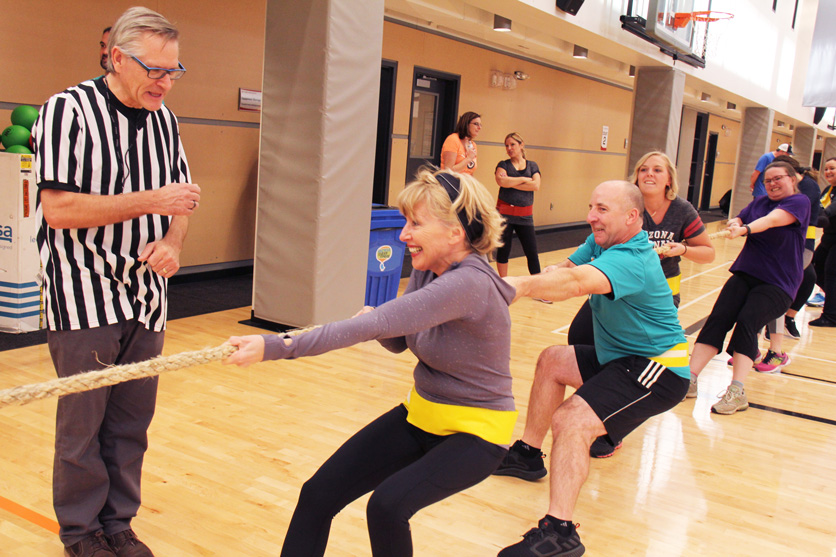 CWB National Leasing President & CEO Michael Dubowec referees a tug-of-war match at a team-building event during the company's annual Sales Conference
"We're very fortunate for the fun activities we get to take part in and the benefits and amenities available to us, but what really sets CWB National Leasing apart is our culture," says Laine Jubinville, Talent Acquisition Manager, CWB National Leasing. "Our leaders trust team members to be the experts in their fields, to make decisions based on our collective goals and to forge their own paths within the company. As a result, we have so many innovative projects on the go, like developing tech solutions to improve our customer experience."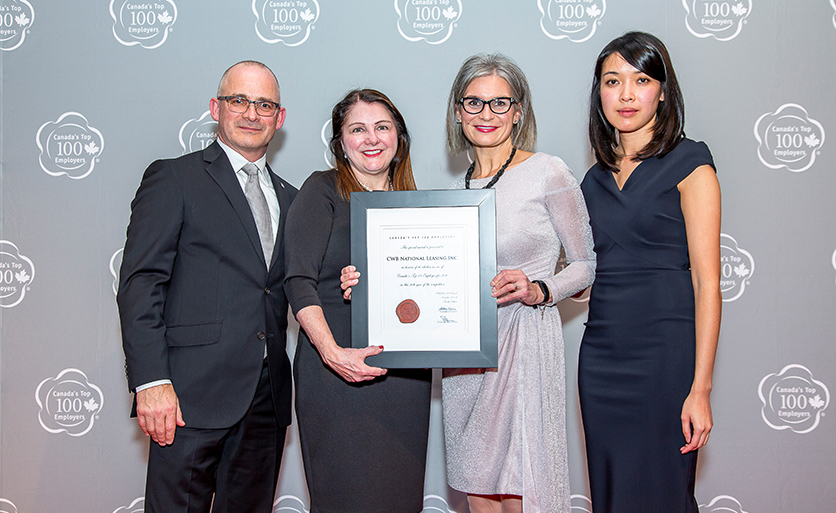 Wendy Guilbault and Laine Jubinville accept Canada's Top 100 Employers award on behalf of CWB National Leasing
At CWB National Leasing's head office in Winnipeg, you'll find a fully-equipped onsite gym and fitness studio with daily classes, a vegetable and herb garden, a meditation/restorative yoga room, a large lunch room with floor-to-ceiling windows, a staff lounge and several other amenities. The building is open concept and even executive team members don't have offices, so employees are free to chat with leaders any time.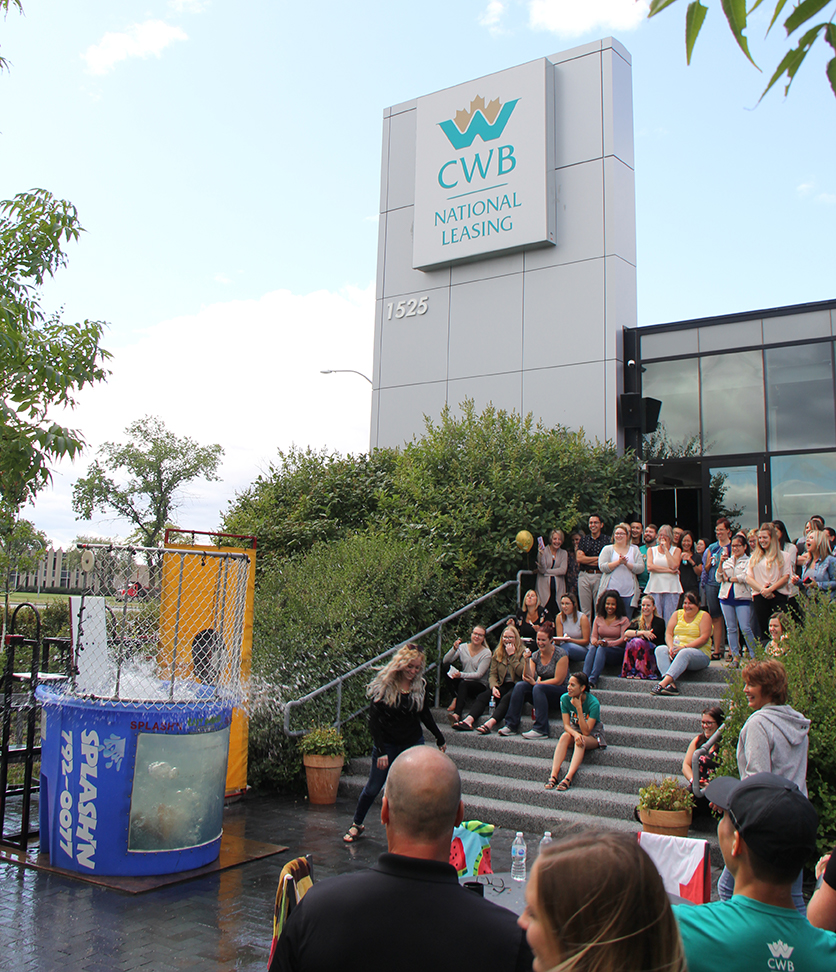 CWB National Leasing end-of-summer BBQ, including charity dunk tank event in support of United Way
Read more about CWB National Leasing's latest awards!
If CWB National Leasing sounds like a place you want to be, check out cwbnationalleasing.com/careers to see if there's an opportunity for you!
Financing made easy.
Contact us and we'll call you right away