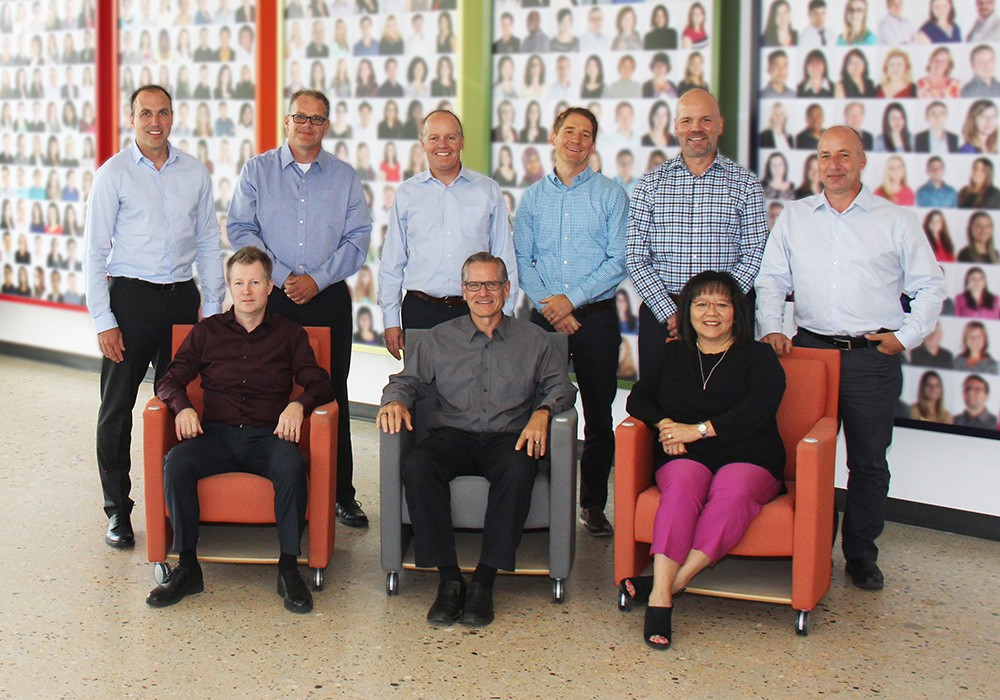 Meet our leadership team
See who shapes our strategy and awesome culture so you get the best possible leasing experience.
Chris Noonan
Senior Vice-president, Operations
As Senior Vice-president, Operations, Chris Noonan encourages and applies new ideas so CWB National Leasing can serve new customers and keep existing customers loving the company.
Chris settled into his self-appointed title as Jack of All Trades, Master of None after he dabbled in sales and then managed the Broker Services department here at CWB National Leasing. Before that, he taught junior high at a Winnipeg school. Summer vacations were nice, but growing our company with fun, creative, smart and helpful people every day easily passes the grade.
While earning his Bachelor of Education Degree from the University of Manitoba, Chris scored Academic All Canadian recognition as a member of the U of M Bisons football team. Chris may have ditched his grid iron gang to lease equipment Canadians need to grow their business, but his team here is just as driven.
Chris volunteers with Special Olympics Manitoba and DASCH Inc., a non-profit organization that provides group housing for people with intellectual disabilities. To kick back, he spends time with his family and friends at the lake. He also coaches and plays football when he can.