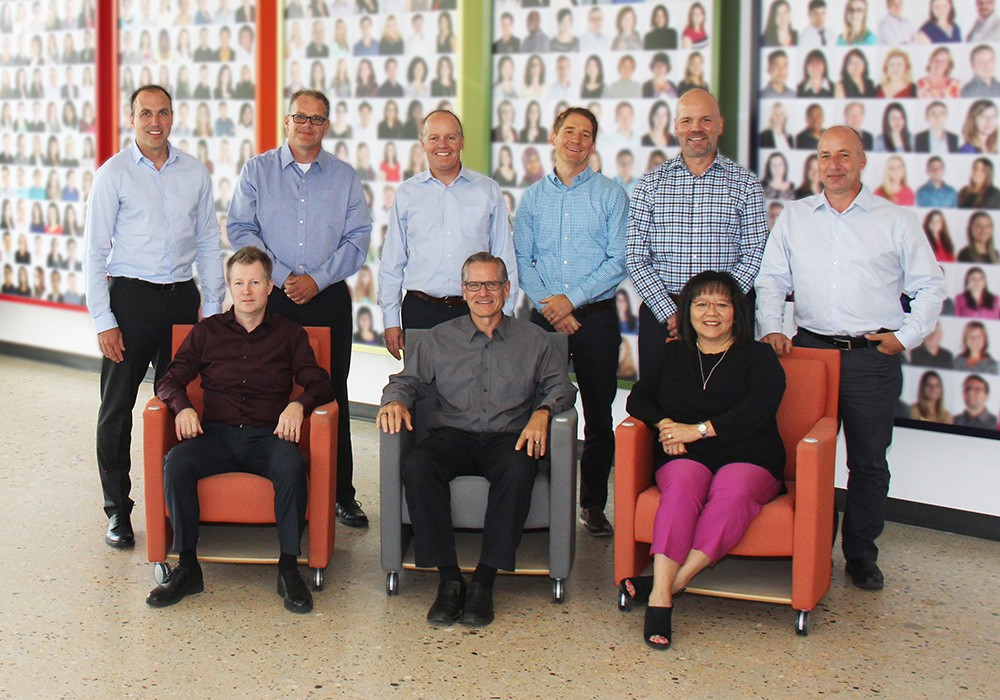 Meet our leadership team
See who shapes our strategy and awesome culture so you get the best possible leasing experience.
Grant Shaw
Senior Vice-president, People & Culture
If you've ever heard of our acclaimed employee-focused work-life balance initiatives, you'll understand how culture plays such an important role in our Strategy and Corporate Development. Grant is the mind behind CWB National Leasing's engaging workplace culture that has won us numerous awards.
Grant began his career at CWB National Leasing in 1999 as the sole employee in the marketing department. As the company grew, so did his role, eventually earning title as Marketing Manager. In 2007, Grant shifted sights to Manager, Strategy & Planning. Then in 2010, became Vice-president, Human Resources, Strategy & Culture. In 2013, marketing once again fell under his managing umbrella, as he became Senior Vice-president, Strategy & Culture. In 2020, Grant took on the role he currently holds, Senior Vice-president, People & Culture.
Grant is very active in the community as well and believes strongly in giving back. He is currently the Chair of the Victoria Hospital Foundation and he's held previous board appointments with the United Way of Winnipeg, by chairing its Marketing Committee. On the environmental side, he's served as a committee member with FortWhyte Centre.
Away from the office, you'll find Grant spending time with family and recharging his creative batteries at his cabin in Steep Rock, Manitoba, where he loves to unwind.