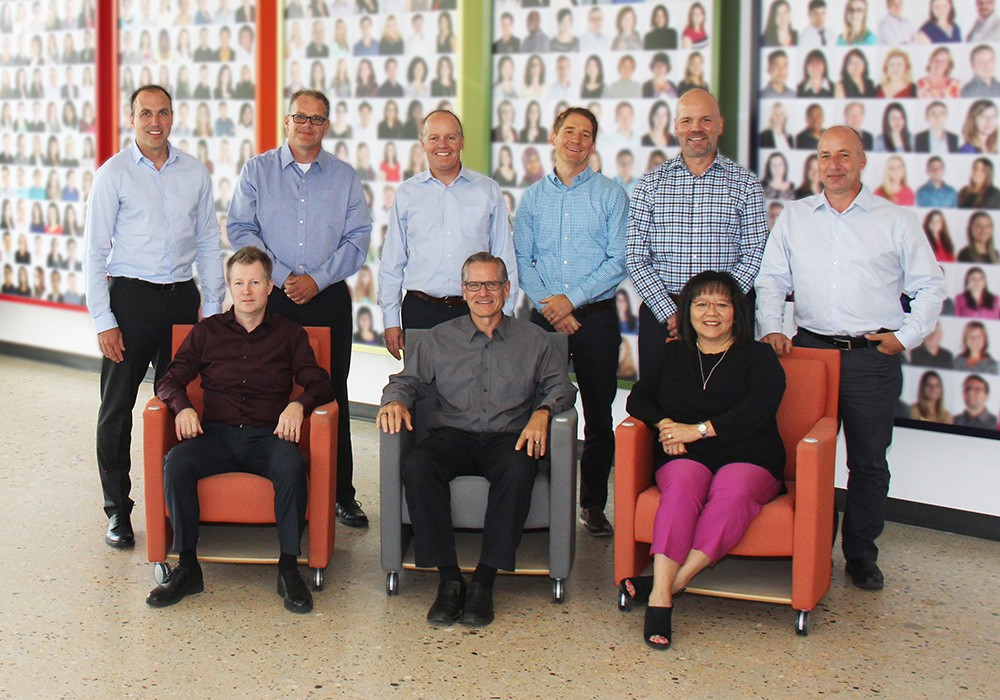 Meet our leadership team
See who shapes our strategy and awesome culture so you get the best possible leasing experience.
Janice Boulet
Senior Vice-president, Centralized Services
Janice is definitely a go-to gal at CWB National Leasing! She provides leadership support for administration, centralized services, contract administration and risk, and is also a key liaison for CWB Financial Group initiatives.
She looks forward to collaborating with some awesome directors and managers to set up CWB National Leasing for continued growth and success in the future!
Janice started at CWB National Leasing as a business grad from the University of Manitoba in 1987 and hasn't worked for another company since. And really, why mess with a good thing?
She worked in and managed various departments in her 30 years here, but anyone who has competed against her in annual workplace events knows it's the awesome corporate culture that keeps her around. She works hard, and plays harder.
Competitiveness runs in the family. Her daughter is a high-level soccer player, and you'll usually find Janice at games, cheering on her daughter and the entire team.
In her spare time, Janice donates her time to Cancer Care and stays on the lookout for opportunities where she could lend a hand. Lately, she's been getting her hands dirty with a backyard transformation, where she's now able to relax with family and friends, or just enjoy her new, tranquil environment.