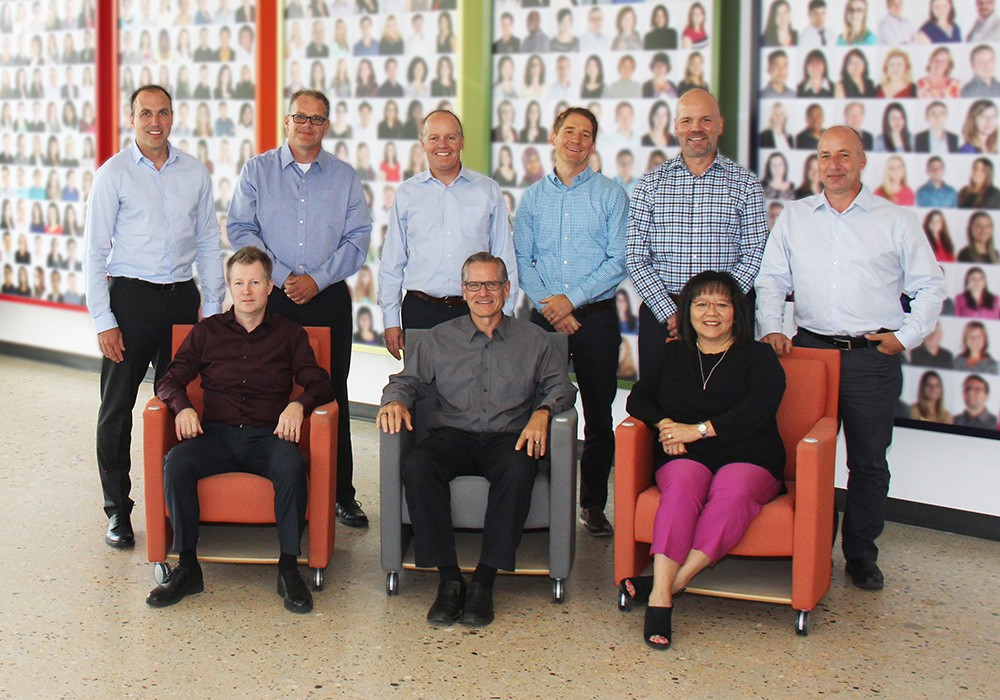 Meet our leadership team
See who shapes our strategy and awesome culture so you get the best possible leasing experience.
Miles Macdonell
Senior Vice-president, Sales
Miles Macdonell leads and supports CWB National Leasing's experienced sales teams, with particular emphasis on new business cultivation and existing customer support.
It's not easy managing a large nationwide sales force, but staying calm under pressure and responding to customers quickly sure helps. There's a reason Miles prefers the title Senior Vice-president of It's Possible. He'll do whatever he can to make that perfect equipment lease happen for your business.
He started at CWB National Leasing as a green summer student in the early 1990s, while earning his commerce degree from the University of Manitoba. He made quite the impression. He has been here ever since, working his way up the ladder in various sales and sales management positions until settling in as Senior Vice-president, Sales in September 2013.
Miles spends much of his free time coaching his boys' hockey or flag football teams and passing along his own playing experiences as a grizzled vet.
An early-90s music lover, he loves rocking out to the styling of Cindy Lauper and early Mariah Carey. Or maybe he meant the grunge rock of that era? Either way, take Miles to see some live music and he's happy.